40 Colorful Afghans to Crochet is a 128 page book and is authored by Leonie Morgan and published by St. Martin's Press in New York. This is the US version of her book. The UK version is titled Beautiful Blankets, Afghans and Throws.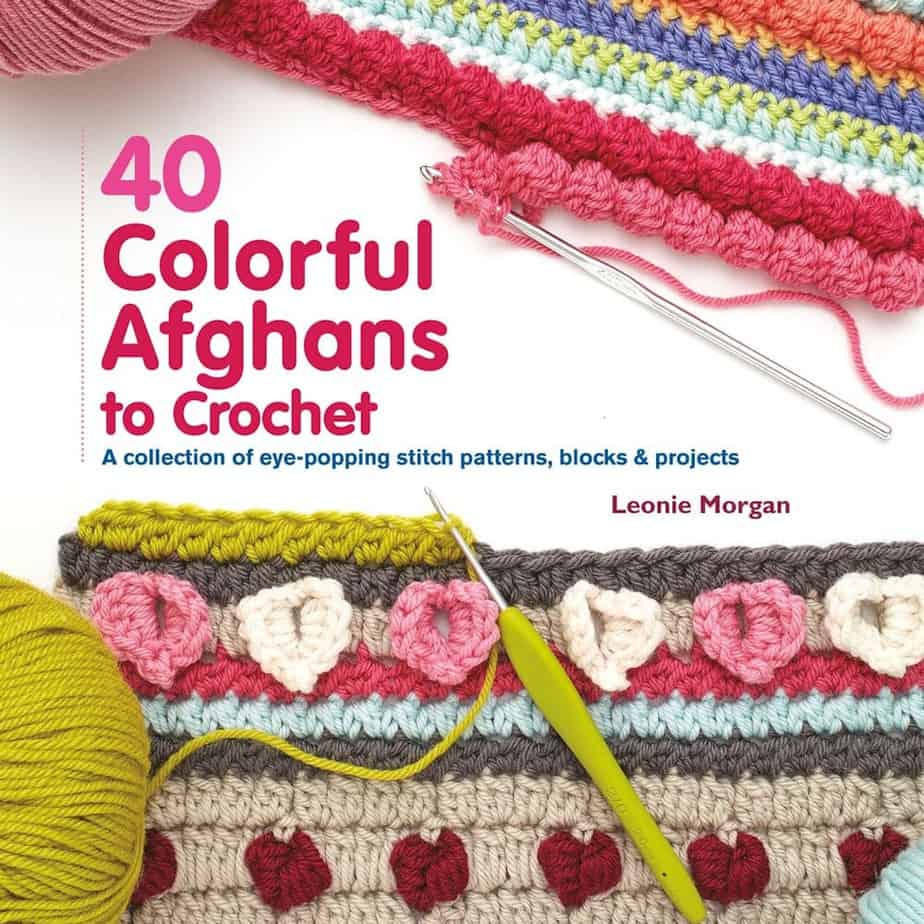 40 Colorful Afghans Book Review
This book is a wonderful guide to all the typical crochet stitch patterns and motifs that are so popular and the book would be perfect for someone who wants to have all of these in one place.
Leonie has covered just about every type of crochet and you will find quilt inspired projects, textures, bobbles, grannies, tapestry crochet, just about everything people want in crochet.
This is a great book for the one-stop shop of crochet patterns. There are patterns for beginner, intermediate and advanced. There are written patterns, symbol charts and color charts.
Flipping to the back of the book, I was pleasantly surprised that there are charts provided for the suggested baby blanket, throw and bedspread sizes for all the blankets with yarn yardage required. I've never seen that in any book and I like it!
Purchase 40 Colorful Afghans
If you don't want to wait for the drawing, you can purchase the book here.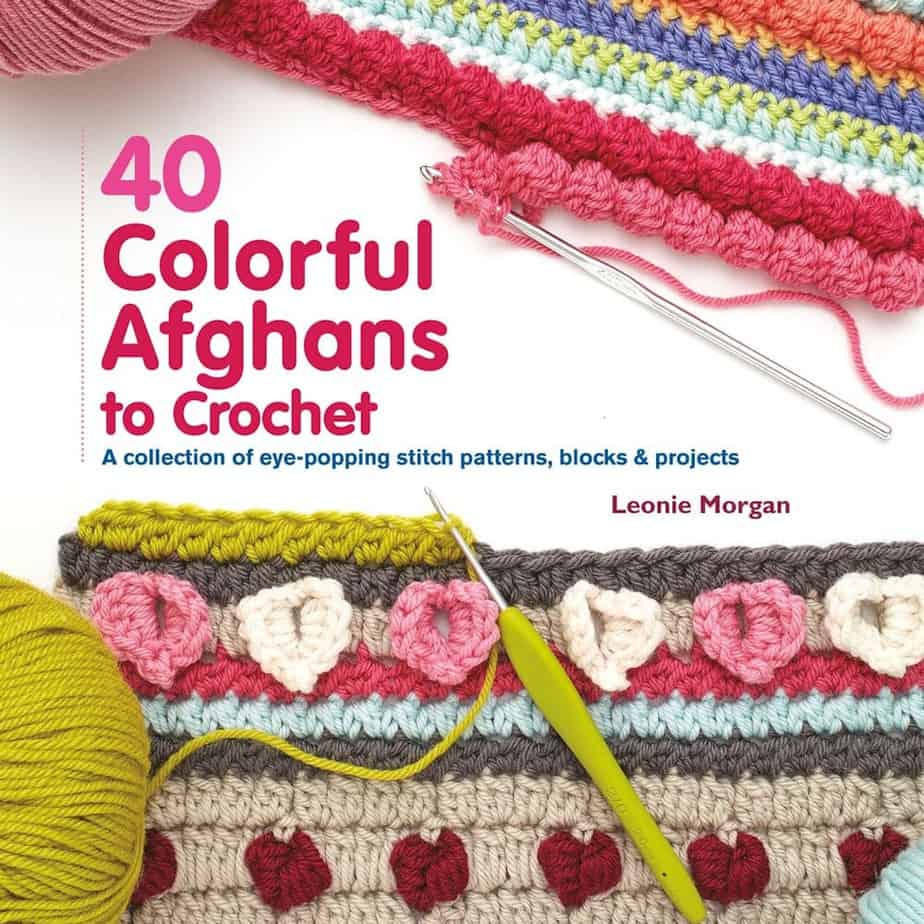 Giveaway
Open worldwide only where allowed by law. Void where prohibited.
One name will be chosen randomly from all names entered prior to close at 11:59pm (CST) on September 30, 2019. Sign in through Facebook or with your email address to enter. Choose any of the other options for additional entries, including a daily bonus entry. Good luck, everyone!
The entry form will load immediately below these words. Wait for it to load. If it doesn't load, you may need to break out your laptop because some devices (I'm looking at you, iPad) strip the code sometimes.
CrochetKim Giveaway: 40 Colorful Afghans to Crochet
Your privacy is important. Please see our privacy policy HERE.
Winners are notified by email. Unclaimed prizes will be reposted in future giveaways.
Enjoy and good luck in the drawing!
Prior giveaways and the winners can be viewed HERE.
Enjoy!