English Name: Tunisian Reverse Stitch (trs)
Spanish Name: Punto Tunecino Por Detras (p.t. por det.)
Symbol

Level of Curling: Light to no curling. More information on the natural curling of Tunisian crochet.
Suggested Foundation Typical foundation row.
Foundation Row
If you are unfamiliar with the foundation row, or the first row, of Tunisian crochet, you'll need to review our foundation row tutorial.
Tunisian Crochet Reverse Stitch: Step by Step
Instructions: Insert hook in a side to side motion (right to left for right-handers or left to right for left-handers) under back vertical bar, yarn over, pull loop through. The hook stays in the back of the work throughout the stitch.
Video Support
Right-Handed Video | Left-Handed Video
Try It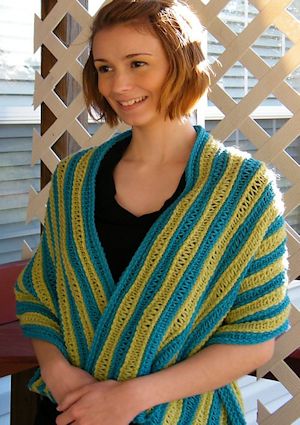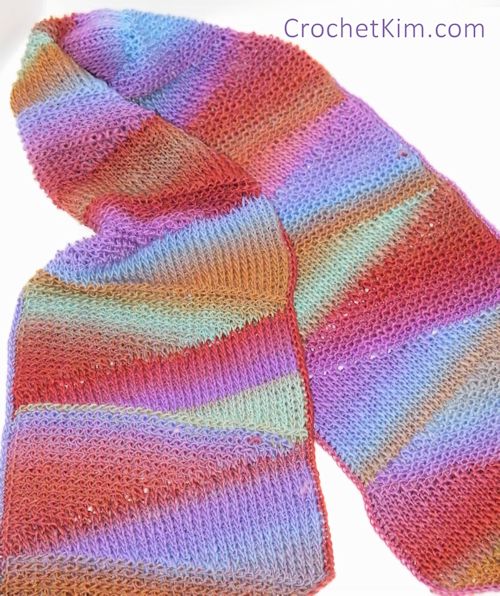 Yarn Support
The yarn shown in this stitch is Cascade 220 Superwash Wool in color 842 Light Iris. Thank you to Cascade Yarns for providing the yarn for this stitch library.
All images, charts, symbols and text, as shown on this page © Kim Guzman, 2019