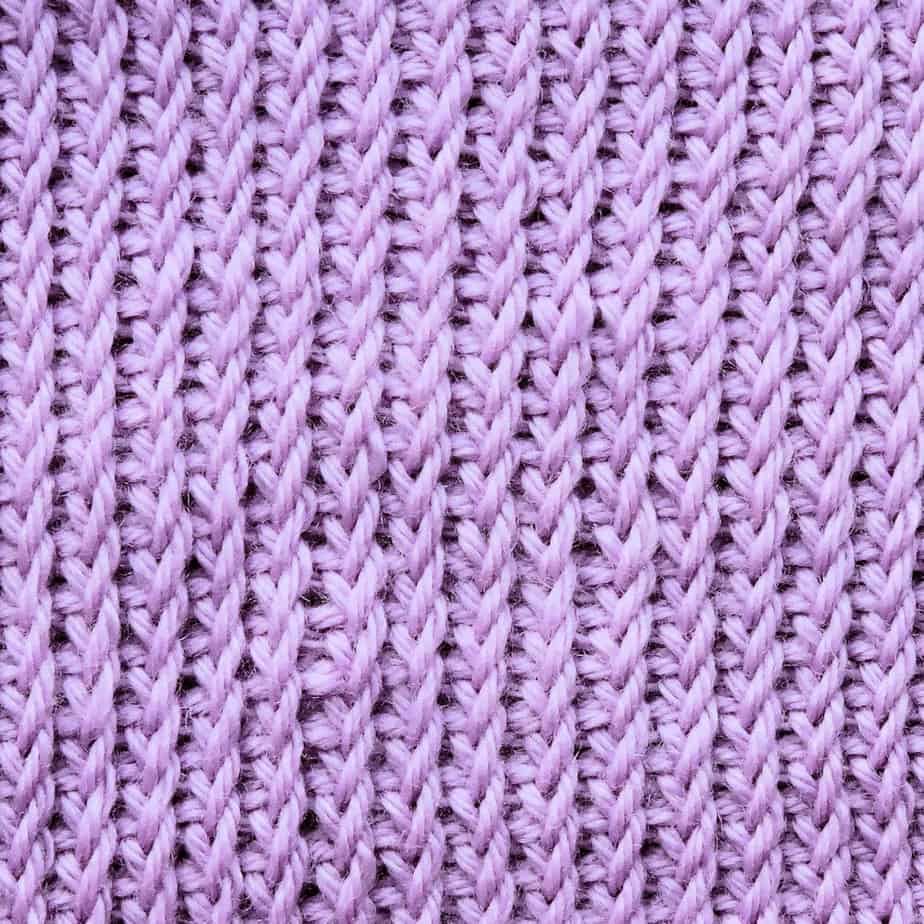 English Name: Twisted Tunisian Knit Stitch (tw tks)
Spanish Name: Punto Tunecino Retorcido Del Derecho
Symbol
Level of Curling: Heavy curling. More information on the natural curling of Tunisian crochet.
Suggested Foundation Typical foundation row.
Foundation Row
See here for more about the foundation row.
Tunisian Crochet Twisted Knit Stitch: Step by Step
Instructions: Using the hook tip, pull the front vertical bar in the direction of the beginning of the row until the back vertical bar can be seen then insert the hook from front of the work to back of the work between the front and back vertical bars of the same stitch (as you would for Tunisian Knit Stitch), yarn over, pull loop through.
Note Be aware that this stitch can be twisted the other direction as well, by pulling the back vertical bar to the front and then inserting for Tunisian Knit Stitch. The pattern you are following should give you information about which direction is used.
More Video Support
Right-Handed Video | Left-Handed Video
Try It
Marshmallow Twist Baby Blanket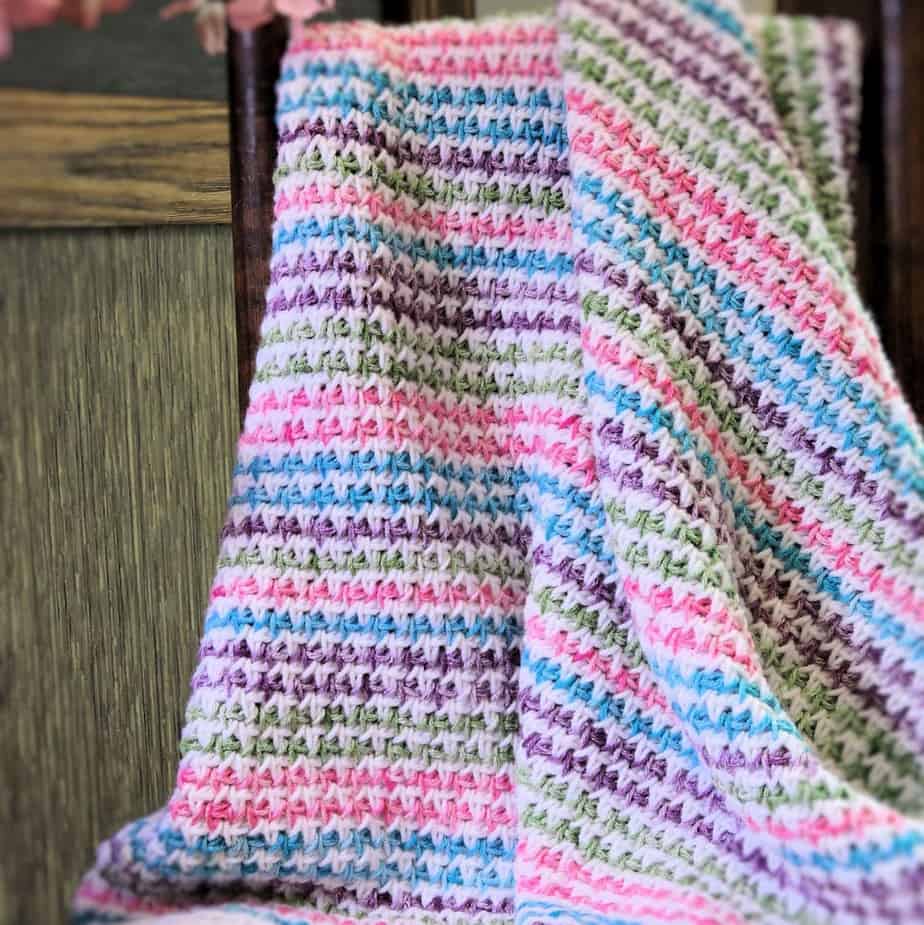 Yarn Support
The yarn shown in this stitch is Cascade 220 Superwash Wool in color 842 Light Iris. Thank you to Cascade Yarns for providing the yarn for this stitch library.
All images, charts, symbols and text, as shown on this page © Kim Guzman, 2019