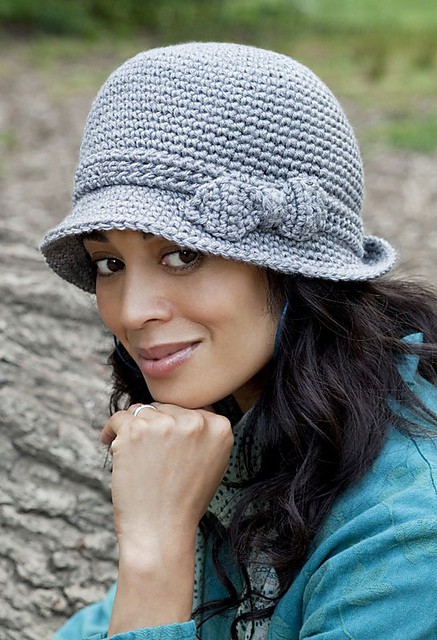 Elegant Hat
designed by Kim Guzman
This pattern is provided courtesy of Caron International Yarns. It is no longer available on the Caron website. I have been given written permission to post the PDFs only of my free Caron patterns. Since this is a Caron pattern, my Terms of Use do not apply. The Terms of Use may or may not be different than my own.
Technique: Regular Crochet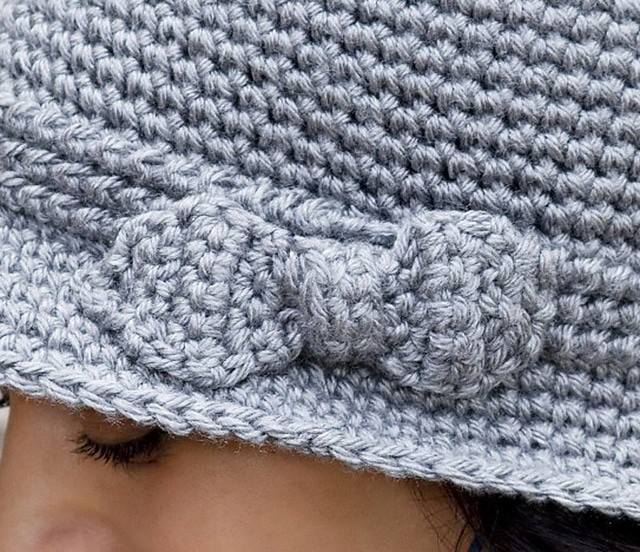 The stitch gauge for this hat is rather loose to keep it stretchy. The actual gauge, down to the money, is 3.8 stitches per inch (80 stitches divided by 21 inches).
The pattern is accurate and I did indeed use Simply Soft. If you find that you are stitching over 4 stitches to the inch, the hat will be smaller than the stated measurement of 21″.
Stitching at even a slight difference of say 4.5 stitches to an inch is going to give you a hat not even 18" around. Gauge is your friend!
Don't hesitate to move up one or even two hook sizes (or more, if needed), especially if you have been doing amigurumi which requires a tighter gauge and can alter your permanent tension.
The pattern isn't incorrect but, any project, especially one that requires a specified finished size, is going to require that you meet gauge.