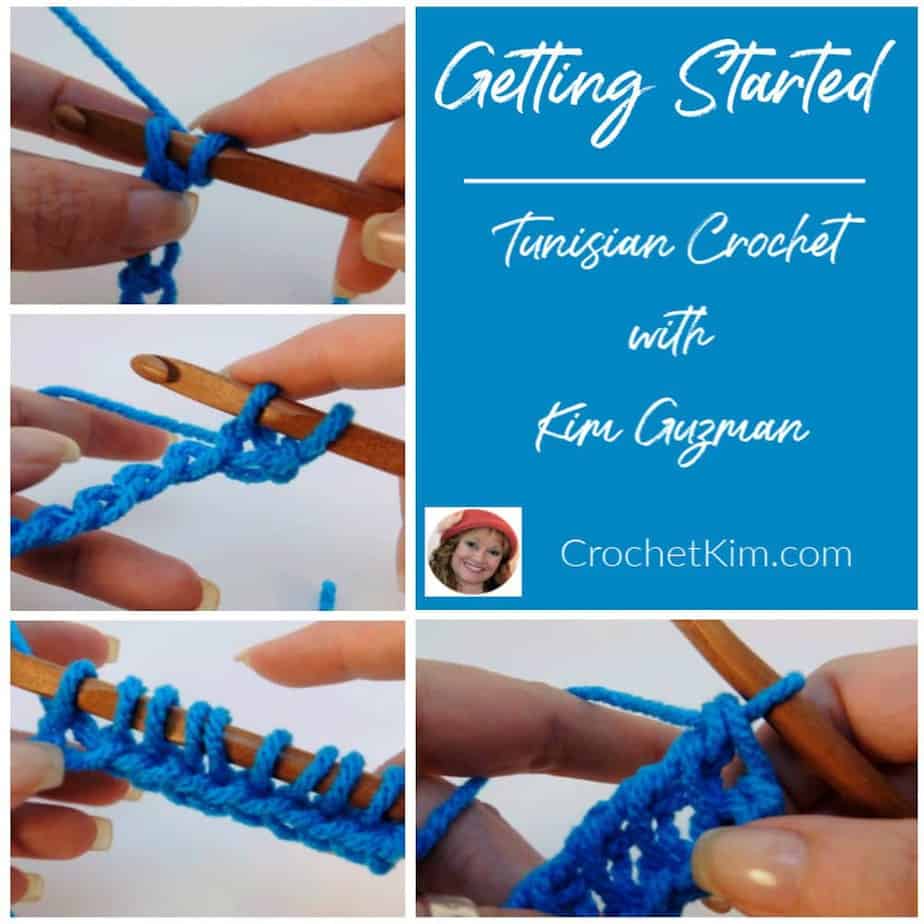 English Name: Tunisian Foundation Row
This is a typical Foundation Row. It is the one most often used. There are other types of foundations that can be used. The taller stitches and the lace stitch patterns will usually have a different Foundation, but this one is used most of the time.
To begin, chain any number. Skip the first chain. I prefer to work into the back horizontal bar so I turn the chain over and insert the hook into the back horizontal bar.
Notice and Disclaimer: All crochet patterns written by Kim Guzman at CrochetKim are in US terms. All photos not copyright to Kim Guzman are posted with permission. This website contains affiliate links.
Read Privacy Policy here.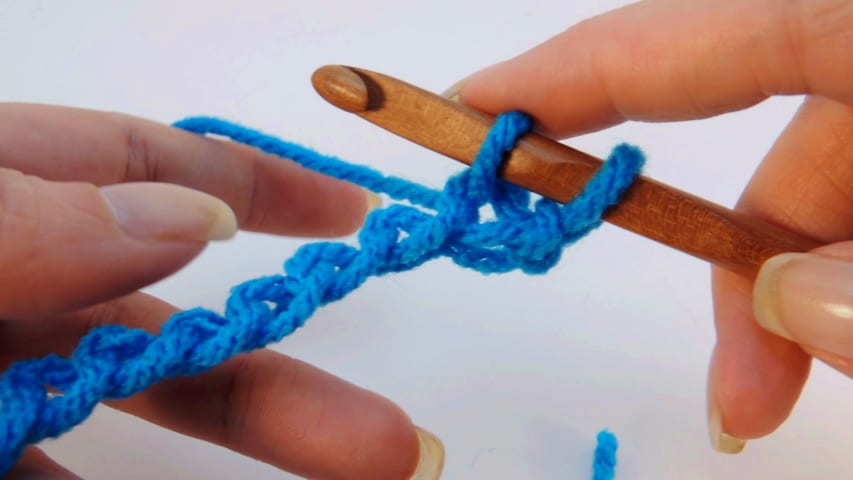 Yarn over and pull a loop through. Unlike regular crochet, you'll be leaving this loop on the hook all the way across.
You will have the same number of loops on your hook as your beginning chain.
To begin the closing, you will do a chain 1 at the end. This is simple a "yarn over and pull through one loop".
When the first loop is closed with the chain 1, you can see it here, turned on its side.
To continue, yarn over and pull through 2 loops on hook.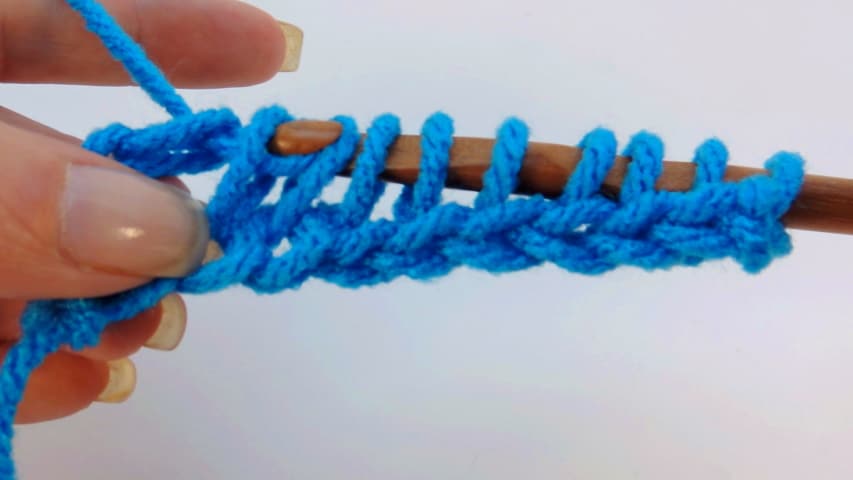 Repeat "yarn over and pull through 2 loops on hook" across.
You will end with one loop remaining on your hook which will be the first stitch of your next row.
Inspect your work so you can see all the stitches, both front and back vertical bars as well as the closing chain along the top.
Now you're ready to learn the next recommended Tunisian crochet stitches HERE.
If you're ready to dive in without the step-by-step, check out the stitches in the Stitch Library.
More Video Support
Right-Handed Video | Left-Handed Video
Pin It
All images, charts, symbols and text, as shown on this page © Kim Guzman, 2019
Many of you have written to me to ask how you can help support CrochetKim. A Patreon account was suggested but I thought it would be better to provide ad-free PDFs of my patterns so you would get something in return. I'm steadily working on adding PDFs to all my patterns and I've also made this compilation available at a discounted price. You can, of course, view, print, paste to a word processor, convert to PDF, etc. on your own. This is just an extra feature so that people help out, if they want. Thank you to all of you for your overwhelming support and kindness these many years. Enjoy!