When working in Tunisian crochet, most projects will require a bind off row. You can see the empty spaces between the stitches on the last row, at the top, in this photo.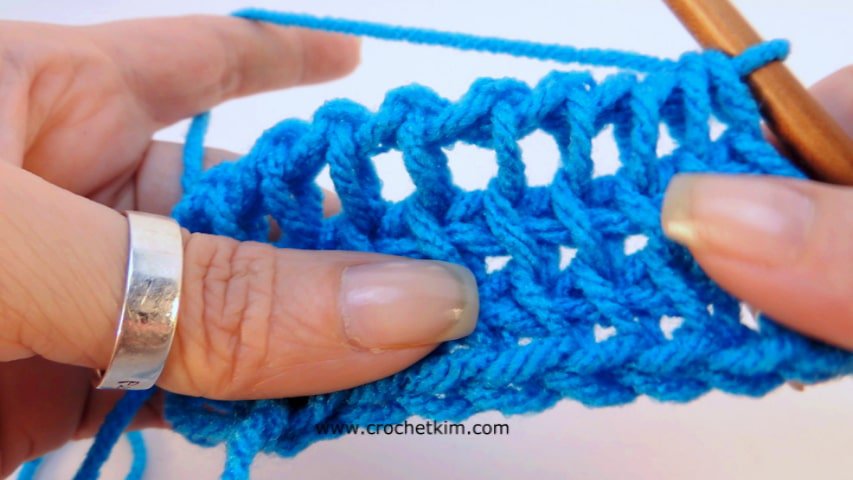 Video Support
This video demonstrates several different bind off methods in Tunisian crochet. If you are experiencing difficulties viewing it, you may need to turn off any ad blockers you have installed.
There are only a few times when the bind off isn't necessary. I typically don't need a bind off for most lace designs since that would close up an otherwise lacy project.
I have omitted the bind off at the top of a hat to make cinching at the top easier. I have omitted it when I have woven a ribbon through the stitches at the top. For the most part, though, you will want to bind off.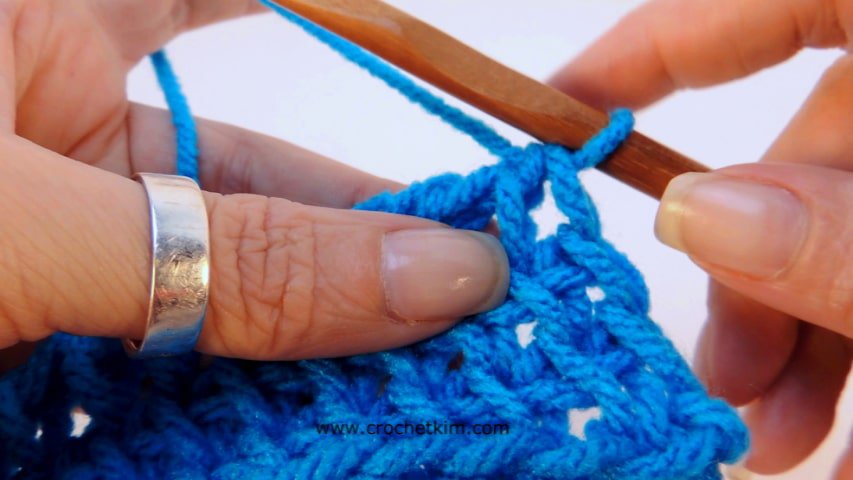 Binding off will start just as you would any other row.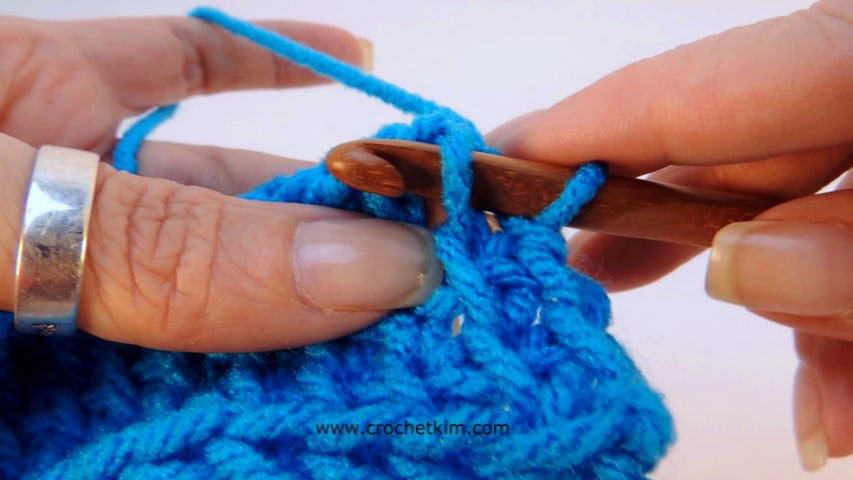 Insert your hook as you would for Tunisian Simple Stitch.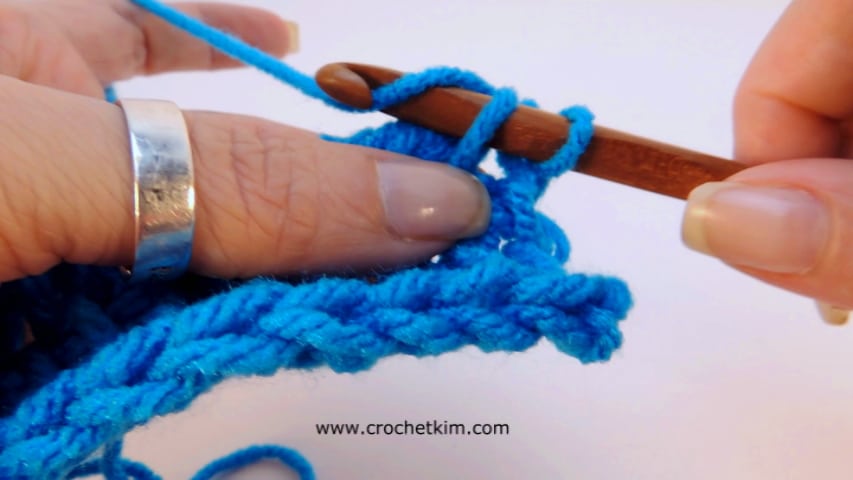 Yarn over and pull through a loop.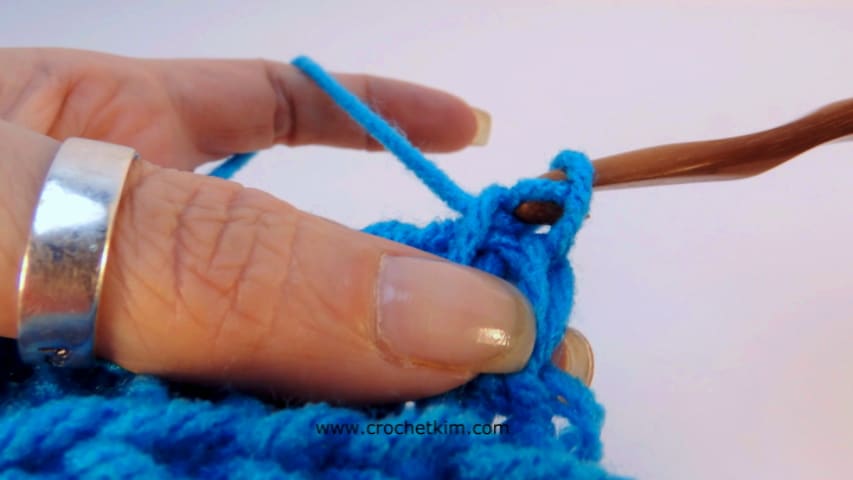 As you are pulling through, also pull through the loop on the hook. Keep in mind that you are only doing a slip stitch, just like any other slip stitch in regular crochet.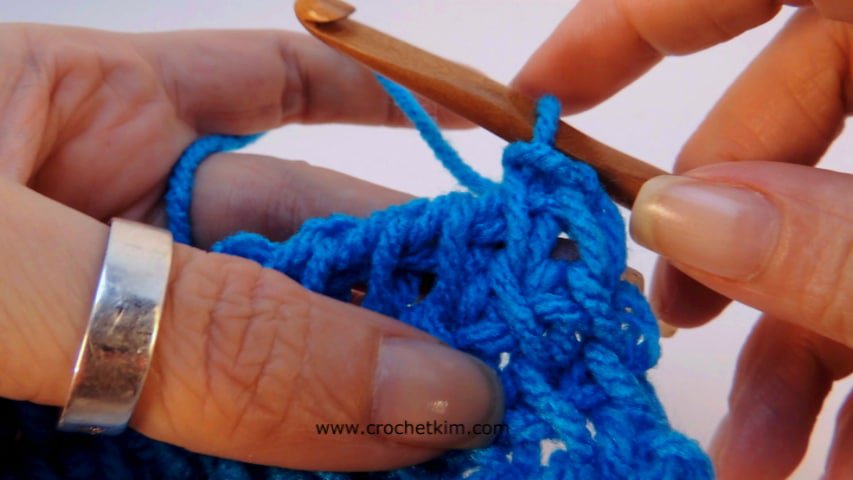 Here is the first slip stitch created.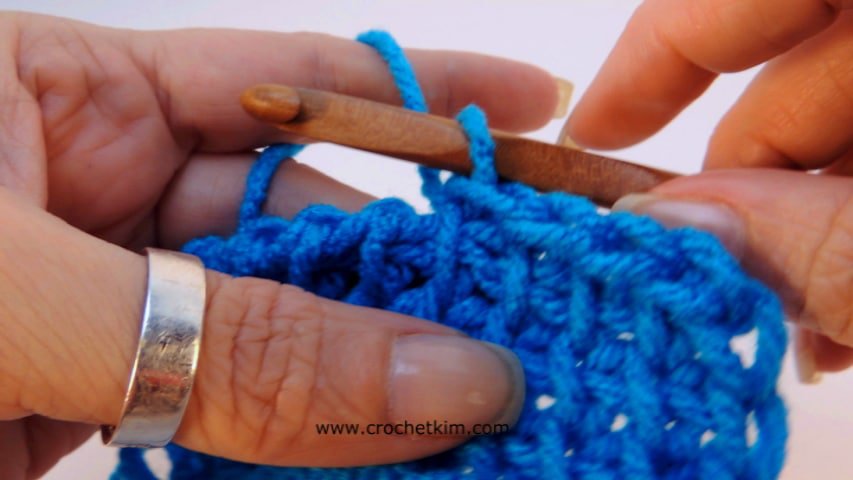 And, here are several slip stitches created.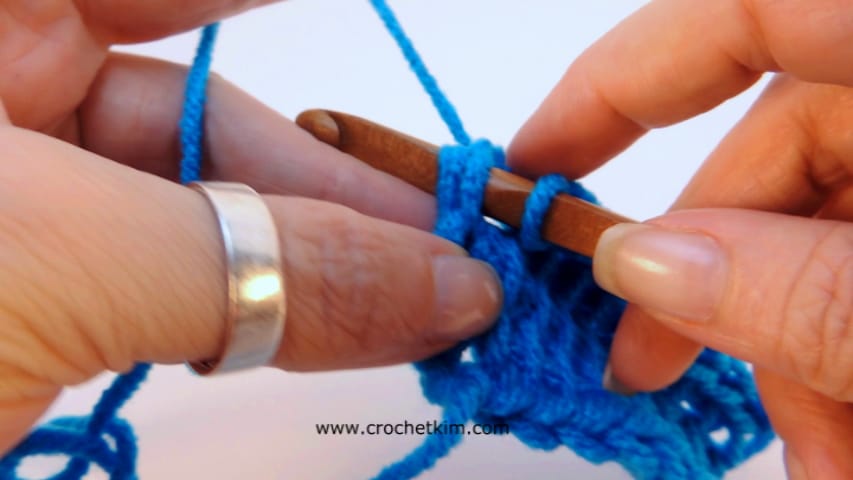 To make the last slip stitch, insert your hook under the two outer vertical bars before pulling up your loop, just like you would normally.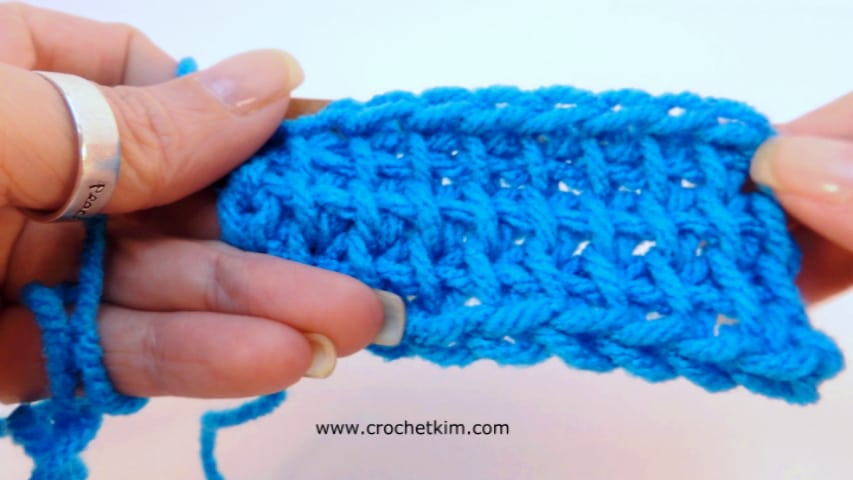 Here is the completed bind off. Notice that the spaces that were seen earlier are now closed.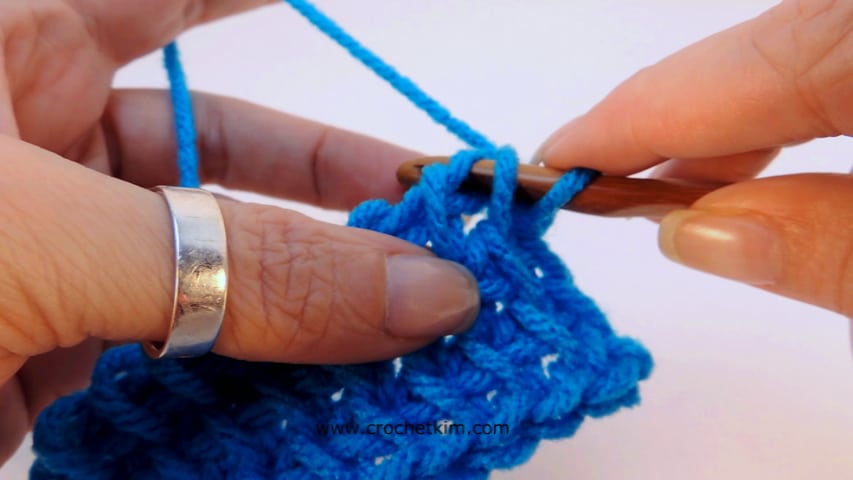 You aren't limited to inserting your hook as for Tunisian Simple Stitch. My preferred method is to insert both under the front vertical bar and under the top chain horizontal bar at the same time prior to doing the slip stitch bind off.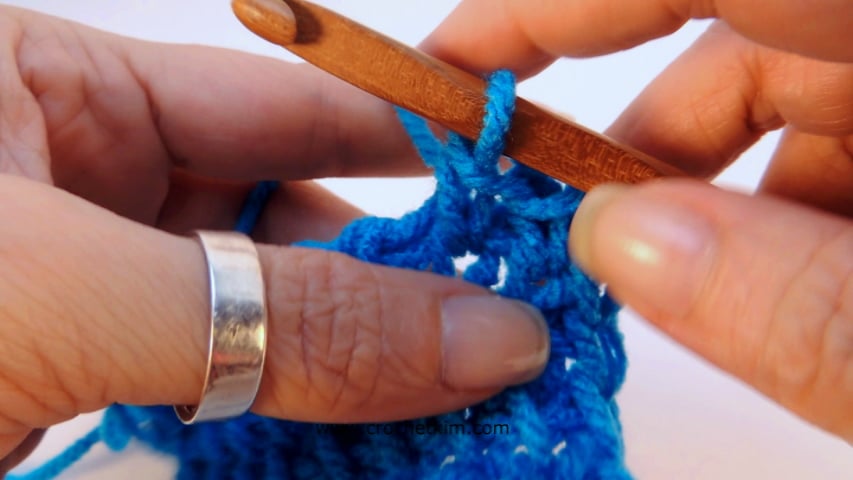 You aren't limited in using slip stitch either. Try using different stitches. Here, I've used a single crochet bind off, worked as for Tunisian Knit Stitch.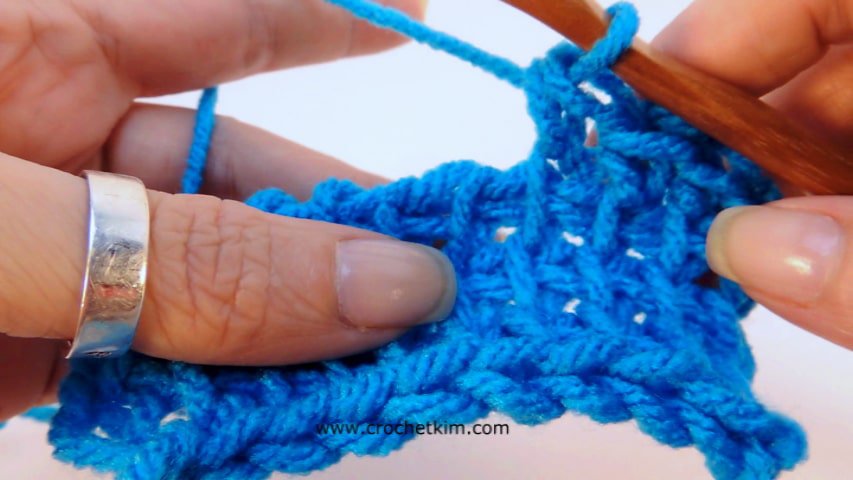 And, here is a single crochet bind off with insertion as for Tunisian Simple Stitch.
Video Support
Right-Handed Video | Left-Handed Video
Related