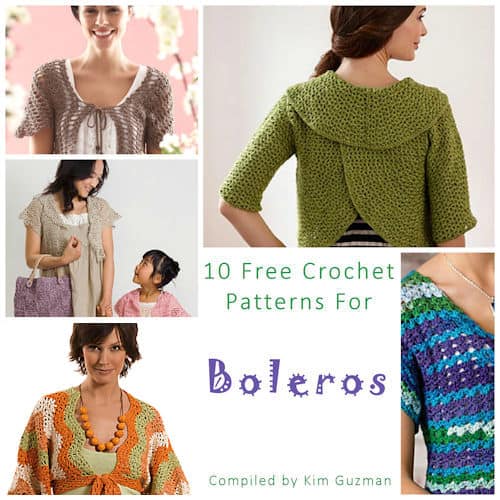 The clothing industry definition of a bolero is a cropped little jacket or cardigan. Remember I Dream of Jeannie? This is a bolero.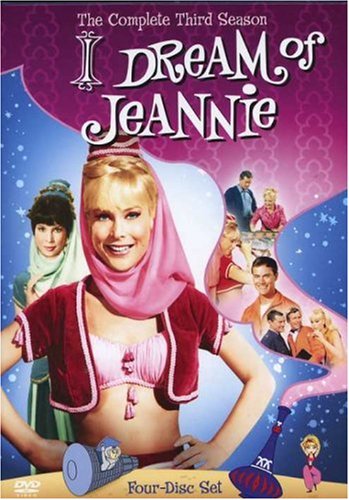 The definition of a shrug is a piece of cloth, usually rectangular but can also be square or circular, sewn up at the arms, covering a lot of the back but only covering the shoulders and the arms. It's not a tailored garment. It's actually more of a shawl with two seams. I'm sure you've seen them. Here's one of mine.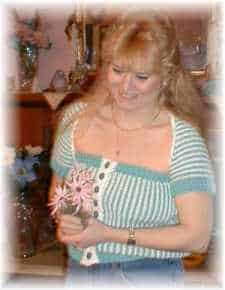 This is a short sleeve shrug and tube top, two separate pieces. I did this design years and years ago. It's available on my website, if you'd like to take a look HERE.
Now, something happened in the ready-to-wear industry about 10 years' ago. Something happened in marketing and these two types of garments were reversed in name. I honestly have no idea what happened to cause it. Now, even on Ravelry, shrugs and boleros are combined because the names are unfortunately fully interchangeable.
So, with all that preface out of the way, I've found some free patterns for crochet boleros for you and I'm including my 10 favorite. These are actual boleros, in the true definition.
Shown (left to right, top to bottom)
1. From the Middle Bolero from Yarnspirations
2. Round-About Cropped Cardi by Lily Chin. Requires free registration and login.
3. Net Stitch Bolero by Pierrot. This is mostly charts because it's from a Japanese yarn manufacturer.
4. Beatrice from Berroco Yarns
5. Gulf Coast Shrug by Karen McKenna. Direct PDF link.
Not Shown in Collage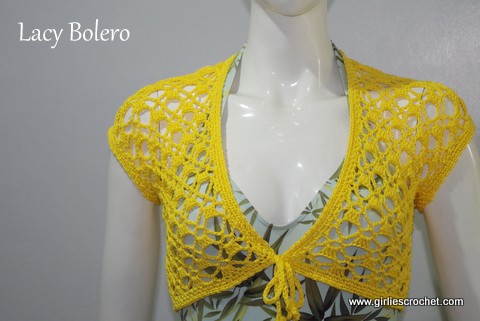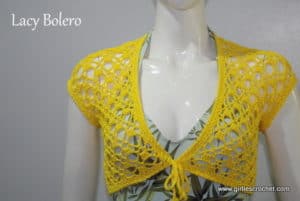 6. Lacy Bolero from Girlie's Crochet
7. Happy Monday by Aoibhe Ni
8. Pavel's Tressiviolinger by Fatima
9. Trippletimer by Fatima