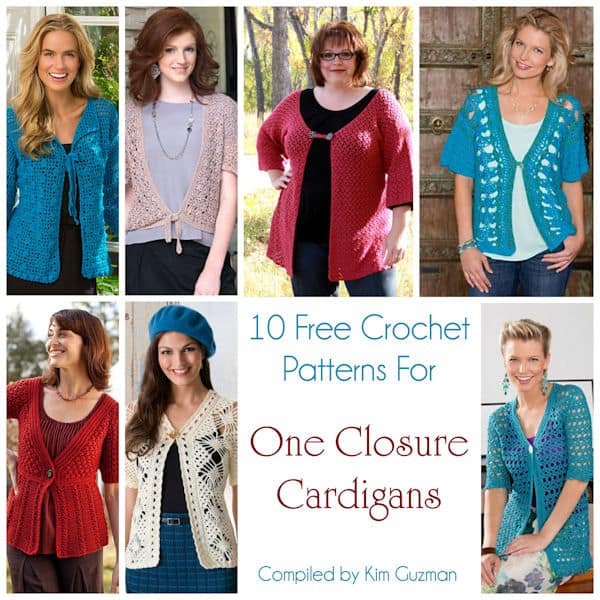 I was looking for one-button cardigans today but then I realized that I liked the other types of closures as well, hence, one closure cardigans.
Shown:
Notice and Disclaimer: All crochet patterns written by Kim Guzman at CrochetKim are in US terms. All photos not copyright to Kim Guzman are posted with permission. This website contains affiliate links.
Read Privacy Policy here.
1. Year Round Bobble Cardigan by Ann Regis for Red Heart United Kingdom (archived direct PDF only)
MY LATEST VIDEOS
2. Flutter Cardigan by Rebecca Velasquez for Red Heart
3. Amimono Kimono by Marly Bird
4. Hairpin Lace Vest by Tammy Hildebrand
5. Azilal by Robyn Chachula for Berroco Yarns
6. Spider Lace Jacket by Brenda Bourg for Red Heart
7. Warm Weather Jacket by Joyce Bragg for Red Heart
Not Shown: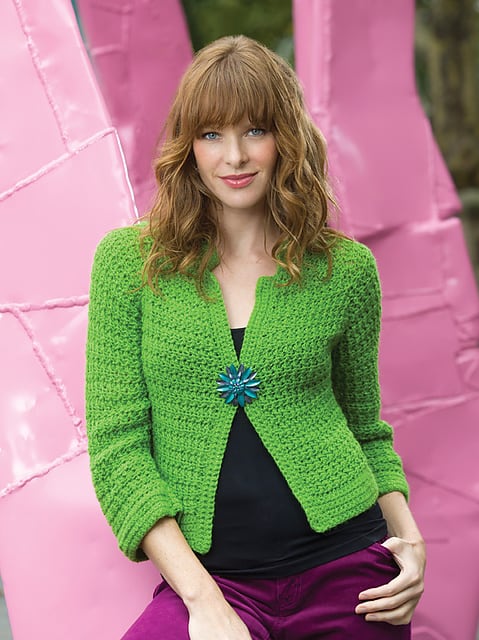 8. Sparkling Cardi by Heather Lodinsky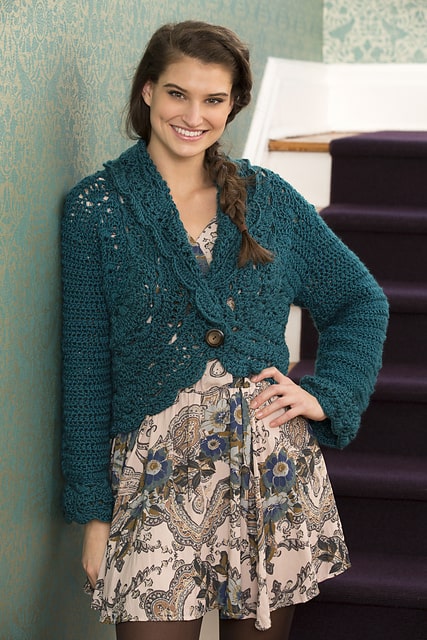 9. Filigree Cardigan by Kimberly McAlindin for Red Heart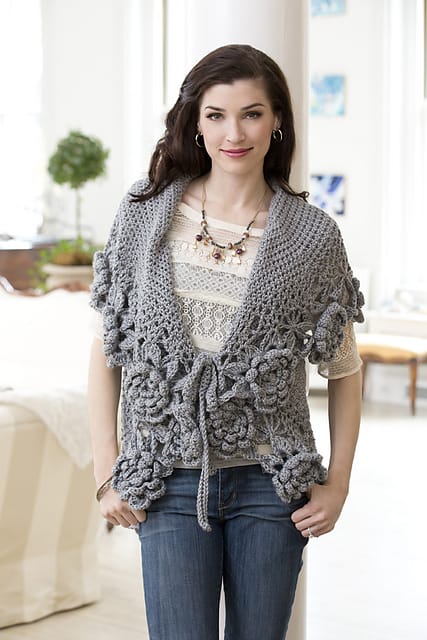 10. Love This Cardi by Tammy Hildebrand for Red Heart
Enjoy!
Many of you have written to me to ask how you can help support CrochetKim. A Patreon account was suggested but I thought it would be better to provide ad-free PDFs of my patterns so you would get something in return. I'm steadily working on adding PDFs to all my patterns and I've also made this compilation available at a discounted price. You can, of course, view, print, paste to a word processor, convert to PDF, etc. on your own. This is just an extra feature so that people help out, if they want. Thank you to all of you for your overwhelming support and kindness these many years. Enjoy!