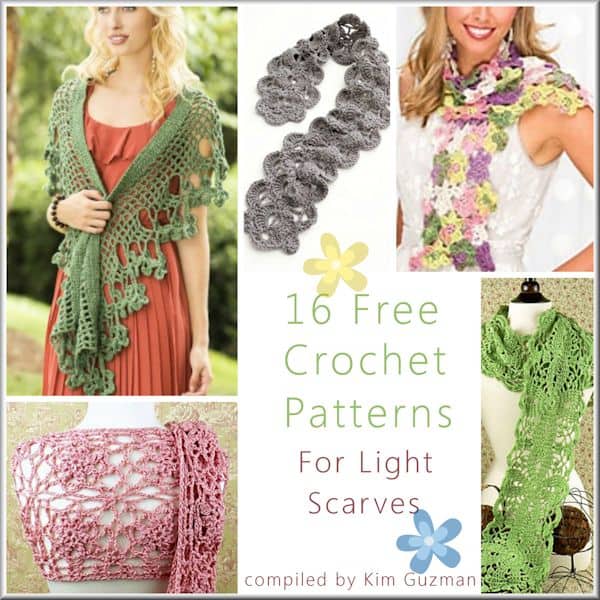 Below, you will find links to 16 free crochet patterns for beautiful lace scarves, perfect for cooler evenings and during the change of seasons.
Shown:
Notice and Disclaimer: All crochet patterns written by Kim Guzman at CrochetKim are in US terms. All photos not copyright to Kim Guzman are posted with permission. This website contains affiliate links.
Read Privacy Policy here.
1. Flowering Herb Scarf by Universal Yarn Design Team
MY LATEST VIDEOS
2. Scallop Crochet Scarf from Lion Brand Yarn (requires free registration and login)
3. Flower Fall by Premier Yarns Design Team
4. Journey Scarf by Kim Guzman
5. Mirror Lake Scarf by Lisa Gentry (Direct PDF only.)
Not Shown: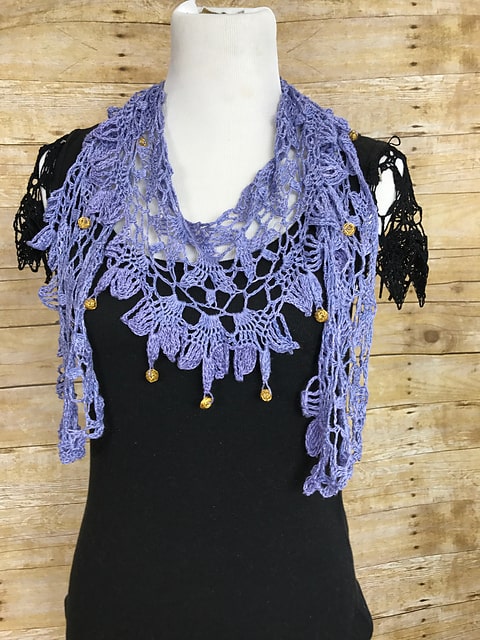 6. Beaded Lila Necklace Scarf by Kristin Omdahl
7. Sweet Pea Scarf by Sue Perez
8. Boho Pineapple Scarf by Taylor Tengelsen
9. Love Knot Scarf by Lucy Croft
10. Moonlight Serenade by Merri Purdy
11. Crocus Scarf by Laura Rintala
12. Zen and the Art of Stash Diving by Robyn Chachula
13. Ziggy Lace Scarf by Paula Fisher of Hook and Yarn
14. Violet Points Scarf by Annette Petavy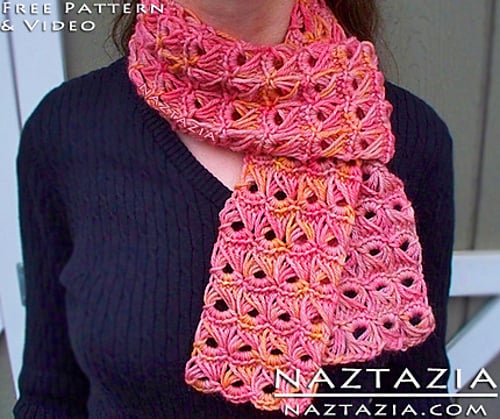 15. Broomstick Lace Scarf (Video and Text) by Naztazia
16. Queen Anne Lace Scarf by Catherynne Mattar
Enjoy!
Many of you have written to me to ask how you can help support CrochetKim. A Patreon account was suggested but I thought it would be better to provide ad-free PDFs of my patterns so you would get something in return. I'm steadily working on adding PDFs to all my patterns and I've also made this compilation available at a discounted price. You can, of course, view, print, paste to a word processor, convert to PDF, etc. on your own. This is just an extra feature so that people help out, if they want. Thank you to all of you for your overwhelming support and kindness these many years. Enjoy!