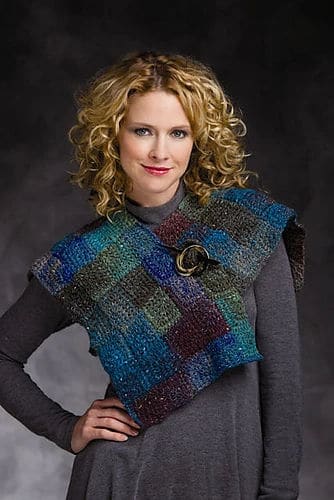 In 2011, almost eight years ago, I designed this lovely little wrap in continuous mitered squares. I think it may have been the first time that I figured out how to do mitered squares in a join-as-you-go so you didn't have so many ends to weave in later.
As you can see, I capitalized on the look of self-striping yarn when making this continuous mitered square project. So pretty!
I doubt if I was the first person to come up with the idea of continuous mitered squares, but it was the first time I thought of it and gave it a whirl.
Notice and Disclaimer: All crochet patterns written by Kim Guzman at CrochetKim are in US terms. All photos not copyright to Kim Guzman are posted with permission. This website contains affiliate links.
Read Privacy Policy here.
As far as I know, this pattern isn't available.
MY LATEST VIDEOS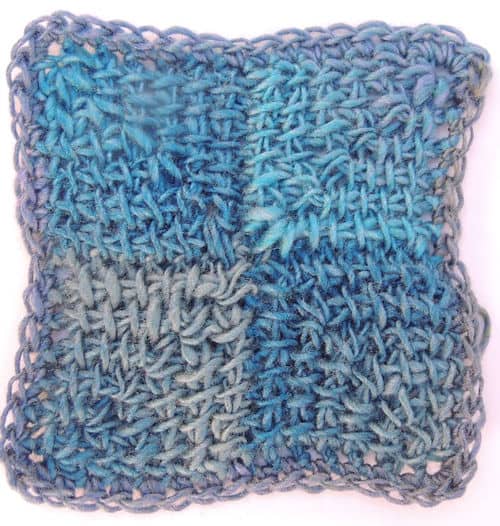 In August 2013, I was asked to make a continuous mitered square with the miter going toward the outside of the square and here, I have used a self-striping yarn with a continuous mitered square.
You can find the pattern for this one on my website here: Tunisian Miter Squared.
In November 2015, I designed this pretty Patchwork Baby Blanket. I was especially pleased with it because it was the first time that I had used a single crochet ribbing attached vertically with short rows in the corners. I had done vertical ribbing attached like this for hats, but I needed to turn a corner with this one.
As you can see, I used a self-striping yarn and my well-established join-as-you-go continuous mitered squares. You can find the pattern here: Patchwork Baby Blanket.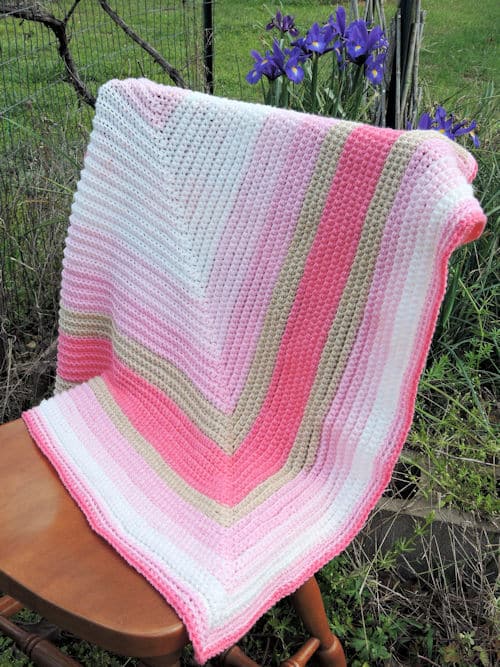 In March 2017, I took a slightly different approach and designed a square blanket in one big miter using self-striping yarn. You can find the pattern for it on my website here: Straight to the Heart Baby Blanket.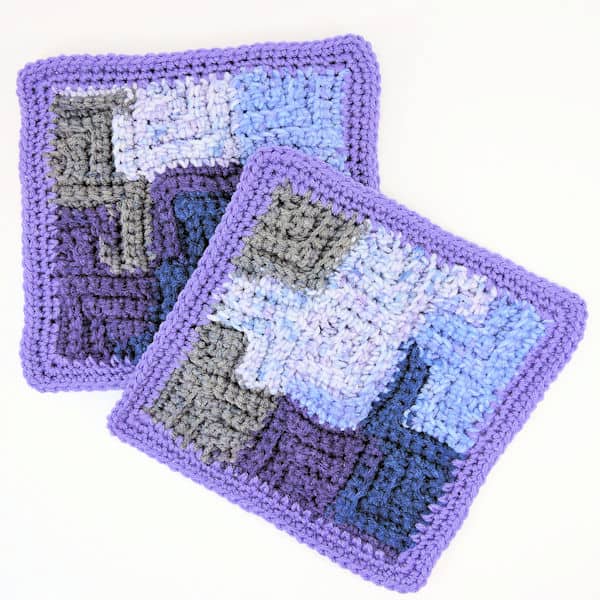 In November 2017, I used a self-striping yarn to make continuous mitered squares in a 9-patch square and seamed them for a baby blanket. You can see the blanket here: Starry Night Baby Blanket.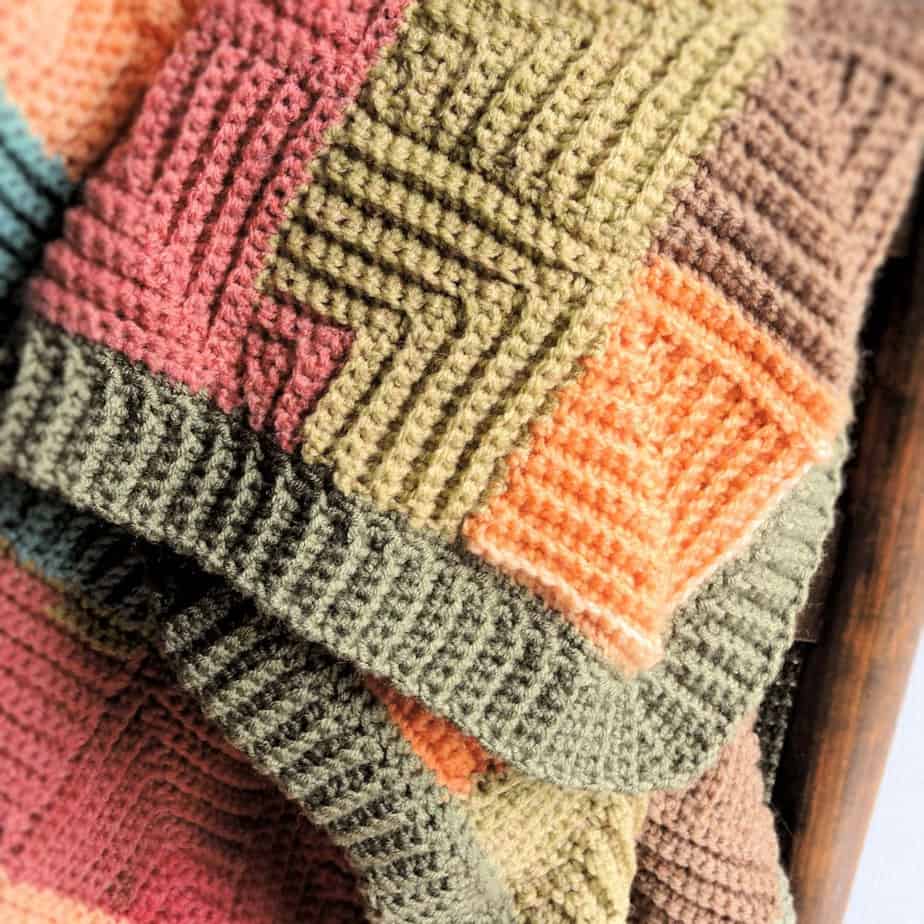 A couple of days ago, I released the Patchwork Throw, which is a new version of my Patchwork Baby Blanket from three years ago.
As you can see, I have a well-established tendency to design continuous mitered squares in self-striping yarn, dating back to 2011. When I designed the new Patchwork Throw, if I copied anyone, I copied myself, not another designer.
You can get the pattern here: Patchwork Throw.
I hope you enjoy working on these projects. As you can see, I've been loving this technique since 2011. Have fun!
Many of you have written to me to ask how you can help support CrochetKim. A Patreon account was suggested but I thought it would be better to provide ad-free PDFs of my patterns so you would get something in return. I'm steadily working on adding PDFs to all my patterns and I've also made this compilation available at a discounted price. You can, of course, view, print, paste to a word processor, convert to PDF, etc. on your own. This is just an extra feature so that people help out, if they want. Thank you to all of you for your overwhelming support and kindness these many years. Enjoy!