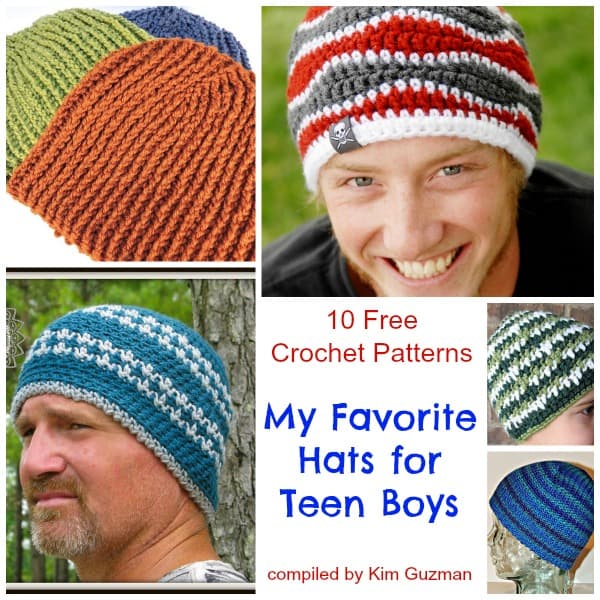 If I were asked who is the most difficult to crochet for, it would definitely be teen boys. Here are ten free crochet patterns for hats which I'm certain will be a hit with the teen boys in your life.
Shown (left to right, top to bottom)
1. Favorite Beanie for Men by Kim Guzman from CrochetKim
2. Brain Waves Beanie from Liz McQueen
3. Hounds Tooth Beanie by Kathy Lashley from ELK Studio
4. My St. Patrick's Day Hat from Amber Schaaf
5. Off to Sausalito by Jessie Rayot from Jessie At Home
Not Shown
6. Voyages Beanie from Shara Lambert Designs
7. Dream Weaver Beanie from Crochet by Jennifer
8. The Every Beanie by Corina Gray from Stitch11
9. Skater Beanie from Azzy Makes
10. Bamboo from Amy Depew
This concludes your Monday roundup. Enjoy!