I really love crochet lace and lace throws are my favorite. I made about half a dozen last year and I want to make more so I'm going to start with the stitch patterns so I can have them more easily available. Enjoy!
Crochet Lace Stitch Library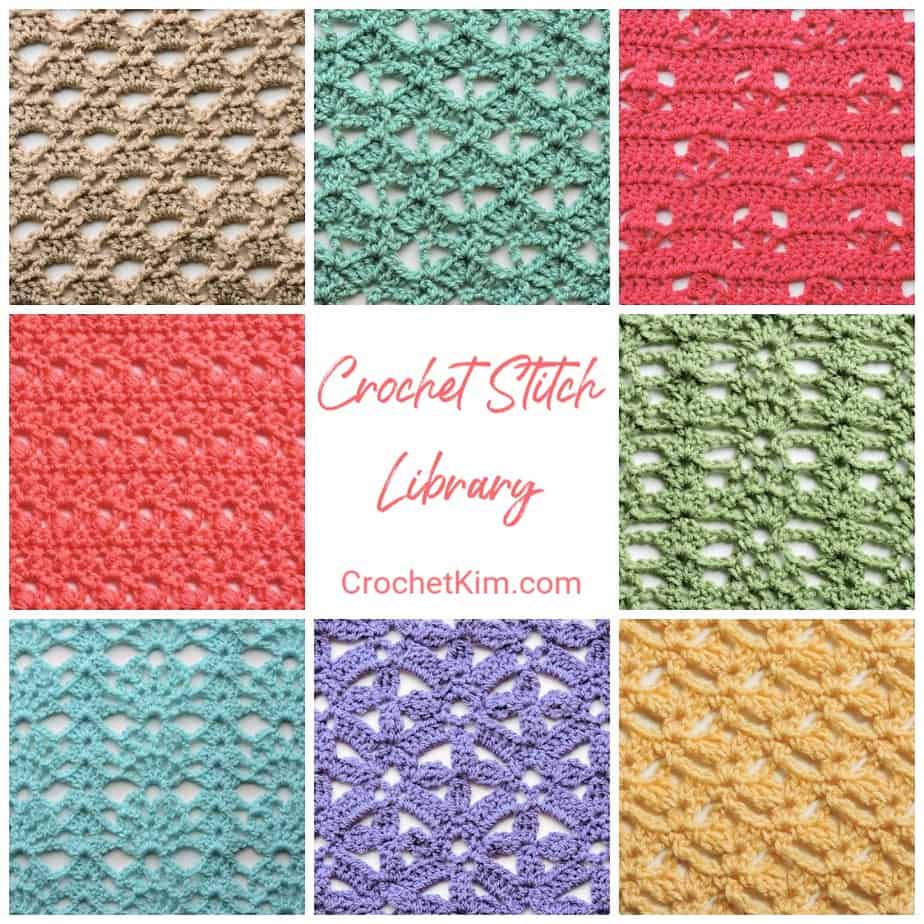 Beautiful Crochet Lace Curated by Kim Guzman
Increase your stitch repertoire with these gorgeous crochet lace stitches hand-picked by Kim Guzman of CrochetKim!
Each stitch includes a large full color photo, detailed step-by-step instructions, stitch information so you can use any yarn or thread you prefer and a variety of suggested uses for each pattern.
Printable Pattern Card
You will also find a printable Collectible Pattern Card for each stitch to make it even easier to make and enjoy the crochet stitches.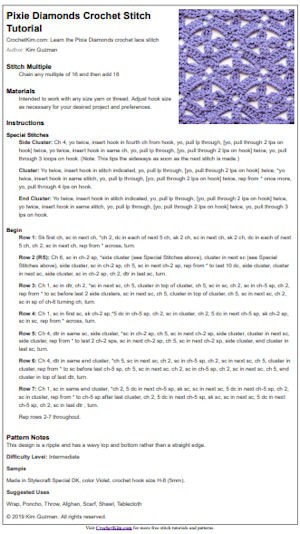 Stitches Currently Available
These lace stitches are currently available and more will be added as time allows.