Knit this soft cuddly blanket while waiting for baby's arrival. This lacy pattern looks wonderful in any color, so choose a color that will coordinate with the nursery and start knitting.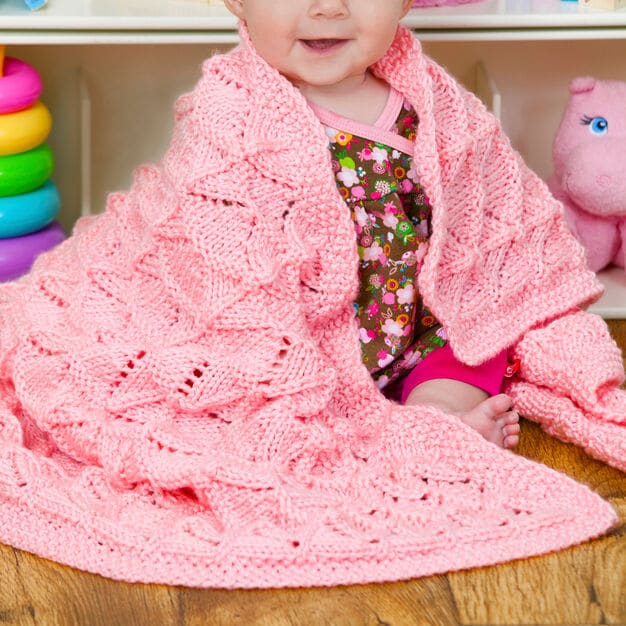 Precious Baby Blanket
designed by Kim Guzman
Technique: Knit
To help with this design, I prepared a knitting symbol chart which is not included in the PDF at the link below. Please use the chart to assist in the pattern but you will still want to download the full pattern to accompany it.
This pattern includes the most awesome two-stitch decrease I have ever found. It's worth the download just to learn the decrease.