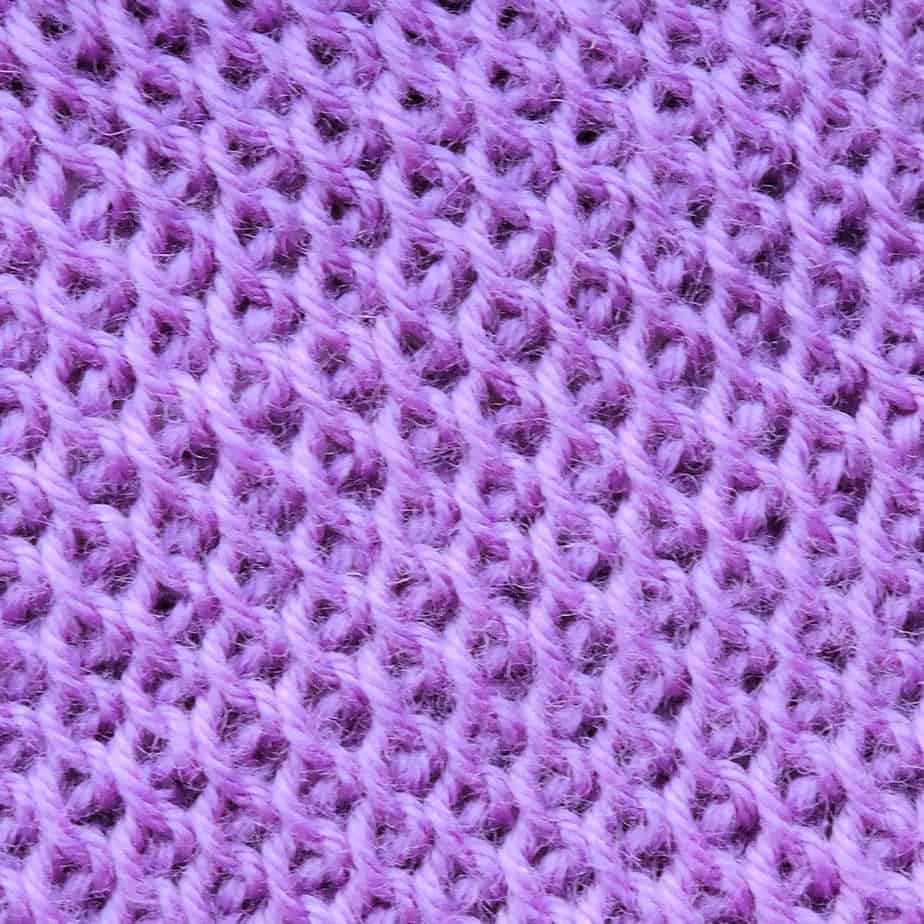 English Name: Tunisian Simple Stitch To Back Loop (tsstbl)
Level of Curling: Heavy curling. More information on the natural curling of Tunisian crochet.
Suggested Foundation Typical foundation row.
Instructions: Insert hook to right side of stitch (for right-handers) or left side of stitch (for left-handers), pull the back vertical bar forward, yarn over, pull loop through. This is a regular simple stitch except that you are bringing the back bar foward to work under it instead of the front vertical bar.
Pin It
Yarn Support
The yarn shown in this stitch is Cascade 220 Superwash Wool in color 804 Amethyst. Thank you to Cascade Yarns for providing the yarn for this stitch library.
All images, charts, symbols and text, as shown on this page © Kim Guzman, 2019