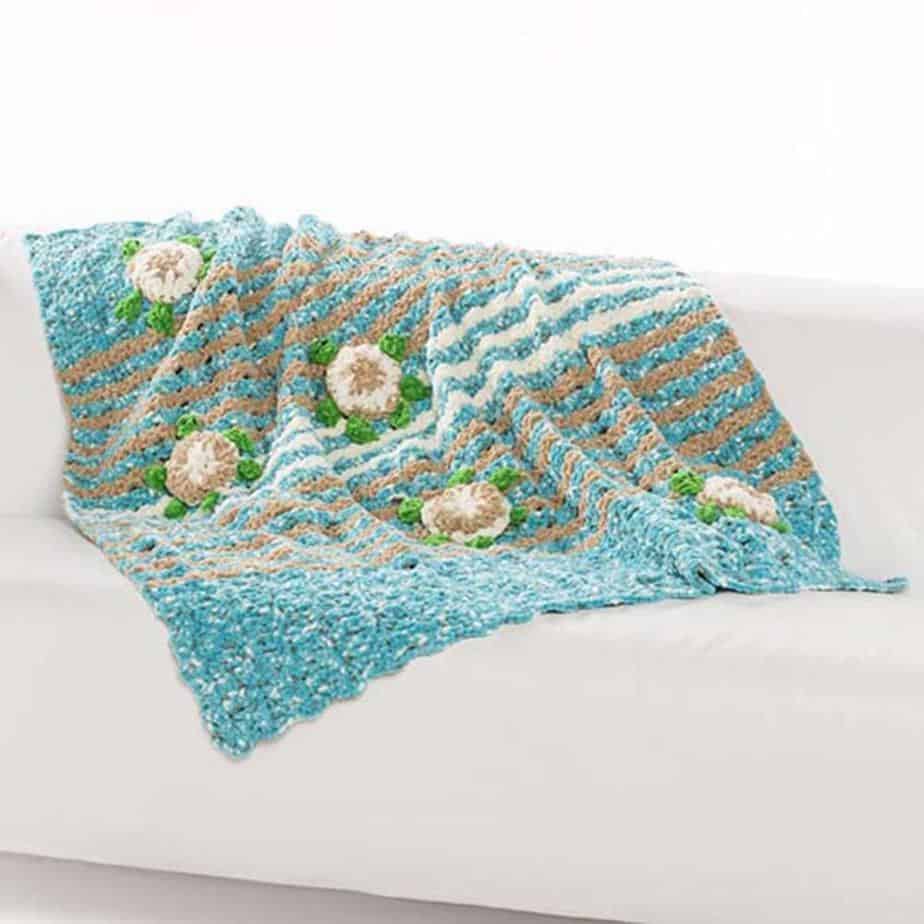 Cute turtle motifs bring a touch of whimsy to this ocean-themed blanket.
I am so in love with the color palette of this gorgeous blanket. It's just so clean and modern.
The ocean theme is such a popular choice among new mothers right now and this would be positively perfect!
Can't you just see this blanket draping a white crib? It would be extraordinary.
I'm sure you'll love every minute of making this fun blanket. And, it's going to make a terrific gift for your next baby shower.
You can pick up your free pattern download from Premier Yarns HERE.
Enjoy!