I know many of you are like me: you love to try new things in crochet! Here's a fabulous technique that I developed for one of my designs and then later went on to write an entire book on it.
This is Drop Stitch Crochet. It is a broomstick lace hybrid. Unlike other drop stitch crochet patterns, this one was a tiny bit different. I anchored each drop with a chain at the bottom so it wouldn't slip around. I was working with a super slippery yarn with my Rosaline Kimono Tunic and the stitches moved around too much, making them difficult to manage. It was really ingenious to simply add that little chain at the bottom. It solved everything!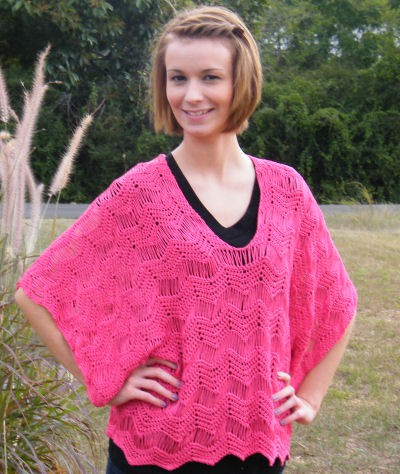 Pop over to the pattern for Rosaline HERE where you will find full written instructions as well as both right- and left-handed videos to learn the drop stitch technique.
Enjoy!