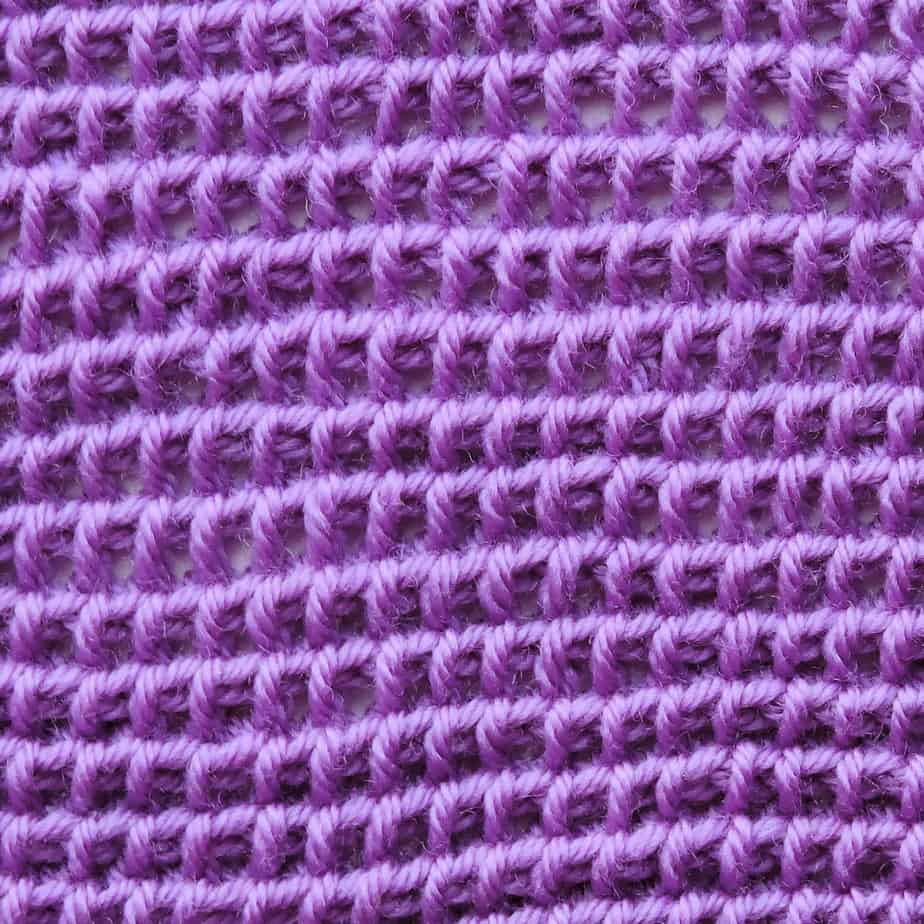 English Name: Tunisian Chain Back Bar Stitch (tchbs)
Symbol
Level of Curling: Light to no curling. More information on the natural curling of Tunisian crochet.
Suggested Foundation Typical foundation row.
Video Support
If you are experiencing difficulties viewing this, you may need to turn off any ad blockers you have installed.
Foundation Row
If you are unfamiliar with the foundation row, or the first row, of Tunisian crochet, you'll need to review Getting Started with Tunisian Crochet.
Tunisian Crochet Chain Back Bar Stitch: Step by Step
Instructions: For this stitch, you will work into the closing chain, sometimes known as the horizontal bar. Since these are only chains, it has the usual three bars to each chain. With the chain upside down so the back horizontal bar is exposed at the top, insert hook from front to back under the back bar of the chain, yarn over, pull loop through.
Notes: This stitch pattern is surprising stretchy from top to bottom. It gives a very similar look as the Waffle Stitch in regular crochet when worked in an all-over repeat.
This is one of those stitches without a common name in use. It won't be unusual to see it named many different things until something "sticks".
More Video Support
Right-Handed
|
Left-Handed
Yarn Support
The yarn shown in this stitch is Cascade 220 Superwash Wool in color 805 Amethyst. Thank you to Cascade Yarns for providing the yarn for this stitch library.
All images, charts, symbols and text, as shown on this page © Kim Guzman, 2019