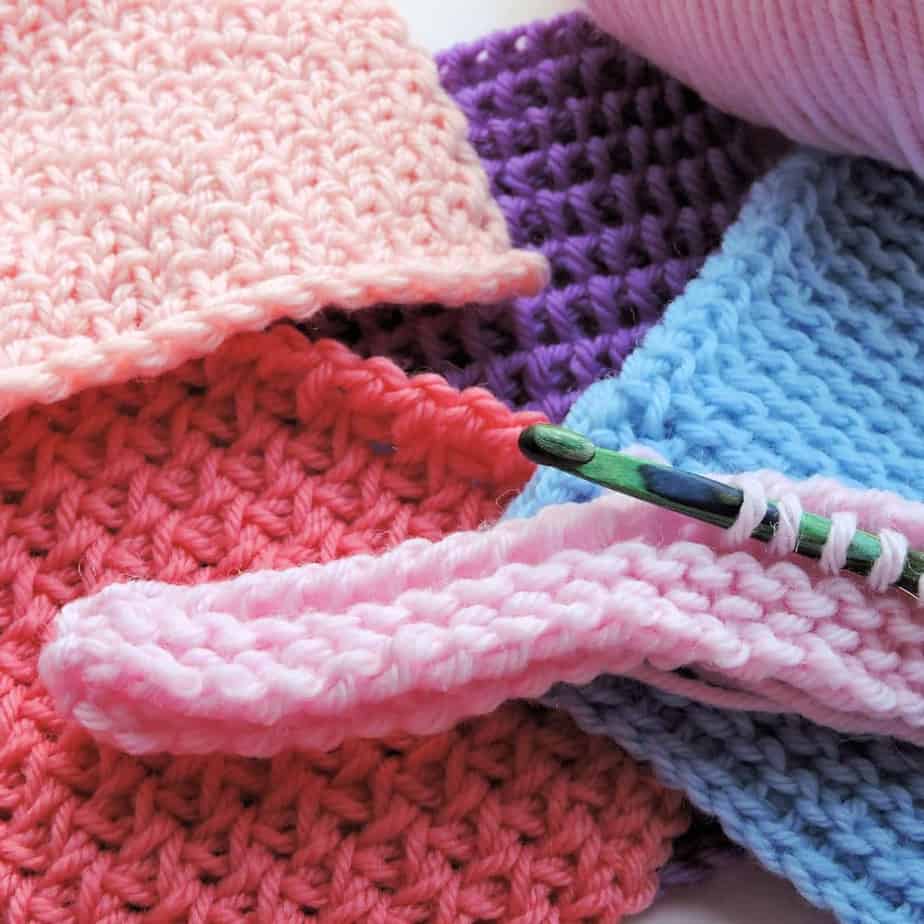 Tunisian crochet curls. It's the nature of the craft. And some stitches curl more than others. Sometimes, you can take advantage of the curl, like with this hat. It curls wonderfully for a rolled brim.
But there are times when you don't want the curl, and here are some tips to help reduce or remove the curling.
Use a larger hook.
Work a few rows of Tunisian Reverse Stitch at the beginning.
Work a few rows of Tunisian Purl Stitch at the beginning.
Work a few rows of any variation of seed stitch at the beginning.
Use a pattern in which the designer has provided the method of removing the curl.
Use a fiber which will block out after finishing.
Apply a heavy border after finishing.
Work one or two rows of Tunisian Double Stitch at the beginning.
Work one or two rows of Tunisian Extended Stitch at the beginning.
Work in a lace stitch pattern which rarely curls much.
Add ribbing at the beginning.
All stitches mentioned above can be found in my free online videos here.
Notice and Disclaimer: All crochet patterns written by Kim Guzman at CrochetKim are in US terms. All photos not copyright to Kim Guzman are posted with permission. This website contains affiliate links.
Read Privacy Policy here.
I'm working on a new Tunisian Crochet Stitch Library to supplement my regular Crochet Stitch Library. You can find the Library available here.
MY LATEST VIDEOS
I have written over a dozen books on Tunisian crochet and have had more Tunisian crochet projects published than anyone. If you don't know how to Tunisian crochet, let me teach you with my over four hours of free online videos. Right- and left-handed versions available. CLICK HERE.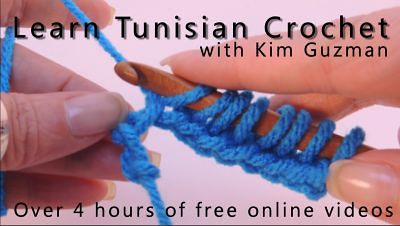 Many of you have written to me to ask how you can help support CrochetKim. A Patreon account was suggested but I thought it would be better to provide ad-free PDFs of my patterns so you would get something in return. I'm steadily working on adding PDFs to all my patterns and I've also made this compilation available at a discounted price. You can, of course, view, print, paste to a word processor, convert to PDF, etc. on your own. This is just an extra feature so that people help out, if they want. Thank you to all of you for your overwhelming support and kindness these many years. Enjoy!