On my Facebook business page, I was recently asked the difference between regular Tunisian crochet and double-ended Tunisian crochet. It's kind of an involved response, so I thought I would make a blog post on it.
Tunisian Crochet
First, I think that a lot of people understand regular Tunisian crochet. You use a long hook that looks a lot like a knitting needle except that it has a hook on the end instead of a point. You can create projects which are typically worked only from one side, without turning. It's great for flat projects or projects which are made flat then seamed.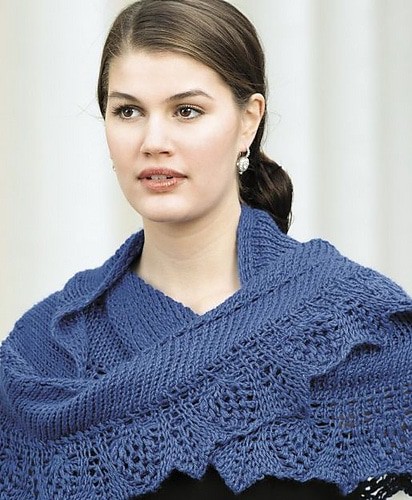 Your project width is fully dependent on the width of your hook. You can make any width that will fit comfortably on your hook. You can make a project about three times the width of your hook (i.e., a 14″ hook will accommodate a project about 42″ wide).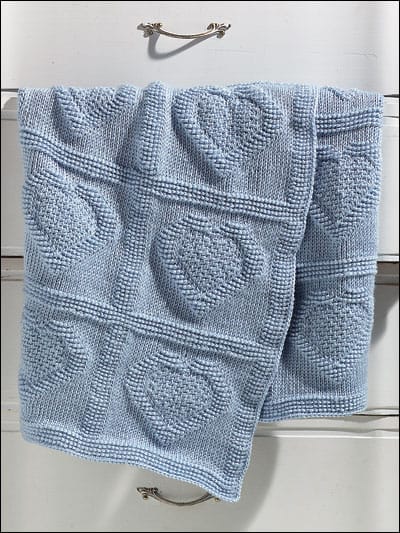 Double-Ended Crochet
Now, with double-ended Tunisian, all the regular Tunisian rules no longer apply. You use the same stitches as you would in Tunisian crochet except you will be using a long-ish tool with a hook of the same size on each end.

Use care when choosing a double-ended hook. Make sure it is for Tunisian crochet. There are some double-ended hooks on the market which have different sizes of hooks on each end and have a completely different purpose.
Because you are using two separate hooks, you will be using two separate balls of yarn. The yarn can be two different colors or the same color.
Bedspread Technique
Because you are constantly opening and closing stitches, you don't have to complete an entire row before you close the stitches. You can open a little bit, close a little bit, open a little bit, close a little bit. Because of this unique nature of the technique, you are no longer dependent on the length of the hook to determine the width of your project. You could literally do a king size afghan with a six-inch hook.
No Curling
One of the unique features of double-ended Tunisian is that it doesn't curl like regular Tunisian crochet. You are working from both sides of your work so the natural curling is counter-acted.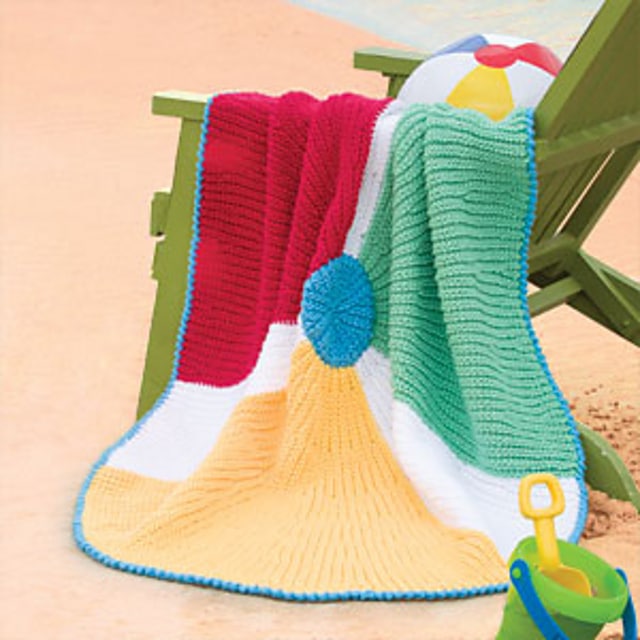 Fully Reversible Projects
Another feature people really like is that, because you are working with two different colors, you can make a reversible fabric with one side predominantly one color while the other side is predominantly another. But, you don't have to stop there. You can also make a project with one stitch on one side with a different stitch on the other so you have two separate looks.
Many people find double-ended Tunisian to be more appealing than regular Tunisian because you don't have an obvious "back". The back of regular Tunisian can be a bit lackluster sometimes. That problem can be completely solved with double-ended.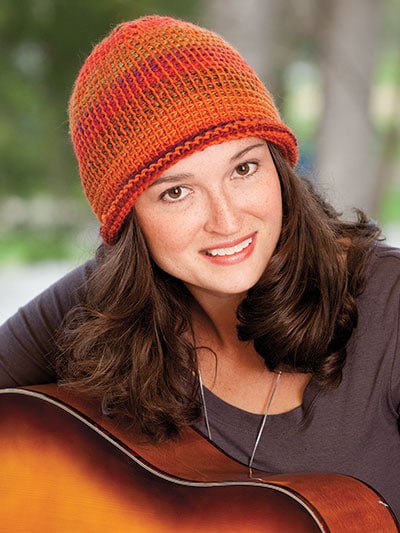 Tunisian Crochet In The Round
Once you learn the technique of opening a little and then closing a little, your Tunisian crochet world opens up and you can now make cylinders without seaming like you would for hats, cowls, infinity scarves, garments, etc. The ability to do the piece in sections opens up the ability to work in-the-round.
Tunisian Crochet Nomenclature
Over the years, many different companies and manufacturers have given other names to double-ended Tunisian crochet. You will find it named cro-hook, cro-knit, Crochet on the Double, double-ended crochet, crochenit and perhaps a few others. These names were given for marketing purposes only. It's still Tunisian crochet.
I have noticed that there has been a debate occasionally over whether double-ended Tunisian crochet is actually Tunisian crochet. It uses all the same stitches and combinations of stitches. But, because there is a hook on each end, I've found that some people dispute that it is Tunisian so let me offer you my philosophy.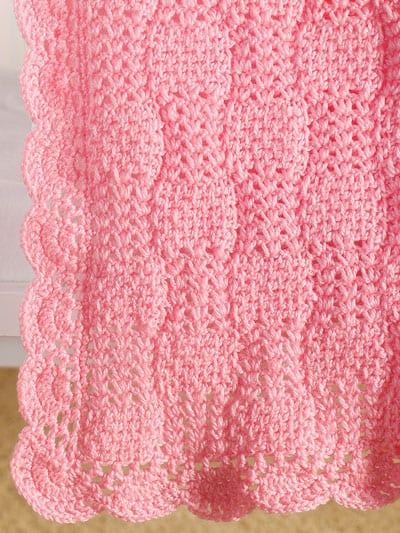 In hand-knitting, you can work with a straight needle or you can work with a tool that has two needles, one at each end. You can work flat or you can work in the round. You can turn or you can work a project without turning. We still call every one of these hand-knitting.
Tunisian crochet is Tunisian crochet no matter how you look at it and no matter how many different names it has been given.
Double-Ended Tunisian Crochet In Print
Have a look at my book Learn to do Double-Ended Tunisian Crochet, published by Annie's in 2014. This book is very thorough. It teaches you how to work double-ended in both flat and in-the-round with step-by-step photos. I've also included step-by-step photos on how to work seamlessly in a moebius join. If you are interested in double-ended Tunisian, I highly recommend this book. It is perhaps the funnest book I've ever written in Tunisian crochet.
I positively love the look of working double-ended Tunisian crochet in-the-round. To me, it is the most fascinating of any technique in the entire scope of Tunisian crochet. I know that you're going to love it just as much as I do!
Other Resources
You can check out all my books at my Portfolio page HERE.
You can find all of my free Tunisian crochet patterns on my website HERE.
I also have the double-ended Tunisian crochet patterns listed HERE for convenience.
For videos on the double-ended in-the-round technique, please see the Mardi Gras Cowl HERE.
And, as always, please browse my free Tunisian Crochet Stitch Library and videos videos HERE for stitch ideas. With so many choices here, I know you'll find something you'll love.
Enjoy!