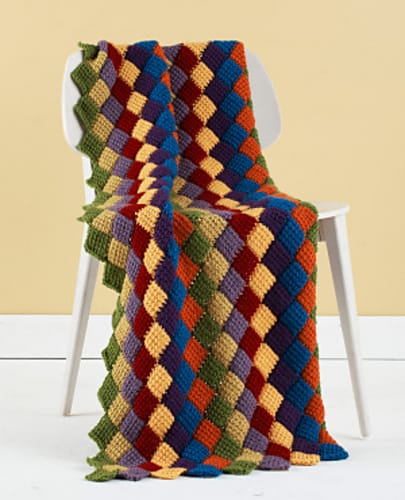 In one of my hosted crochet-alongs, group members chose Tunisian Entrelac as the subject of our crochet along. It's always important to me to try to get people motivated to learn something new when participating in my crochet-alongs whenever possible. It's a win-win for everyone!
For this one, the pattern chosen was from Lion Brand.
I wanted to help as much as possible so I made some videos. It was pretty funny because I had never done entrelac before and just went with it. There were some hiccups and some lady bugs! ha! But, if I can do it on the first try under a camera, everyone should be able to do it. 🙂
Please check my channel here for the left-handed videos.
Tunisian Crochet Entrelac Part 1
Tunisian Crochet Entrelac Part 2
Tunisian Crochet Entrelac Part 3
Enjoy!