I see posts everyday asking why Afghan Stitch is now called Tunisian crochet. Most of the time, it's "Oh, Tunisian crochet? I learned that in the 70s. It's dense, stiff and bulky. Tunisian crochet is just the new, modern name for it."
After years of research, here is what I've found.
Tunisian crochet is the technique in which you usually use a longish hook with a stopper on the end. You pick up loops on the forward pass and then remove them with the return pass.
You can think of it as a combination of knitting and crochet. It's easiest for me to explain as "assembly-line" crochet. You start your stitches all the way across, then you close your stitches all the way across. Because of this repetition of one step at a time, it's far easier for beginners to learn, especially children, than typical crochet.
So, why do we now call it Tunisian crochet when it's been known as afghan stitch since the 1970s? No, it's not some hoity-toity marketing gimmick. Well, at least it's not a marketing gimmick *now*. It certainly may have been when it was first called Tunisian crochet in England over 100 years ago.
The term "afghan stitch" is just one of the many stitches in a family of stitches called Tunisian crochet.
In the United States, the afghan stitch was widely used to make graph afghans. First, you crocheted a huge, plain, one-color, afghan in afghan stitch (which is now commonly known as Tunisian Simple Stitch). You needed the tension to be tight so that you would have perfect little grid-like squares. Then, with that perfect grid, you used embroidery or cross-stitch for the design.
This is actually where the myth about using exorbitant amounts of yarn for Tunisian crochet came into being. You did indeed use a huge amount of yarn for these afghans because you had to work at such a tight tension. With modern Tunisian crochet, though, not only do you use less yarn but, in some cases, you will use less yarn than you would for a comparable project in hand knit.
Due to the popularity of afghan stitch afghans with pictures, the focus was solely on afghan stitch. The vast number of other stitches in the technique were all but forgotten in most publications. There were some amazing beauties crocheted in afghan stitch with embroidery or cross-stitching. Here is an example from Coats & Clark. The free pattern is available here.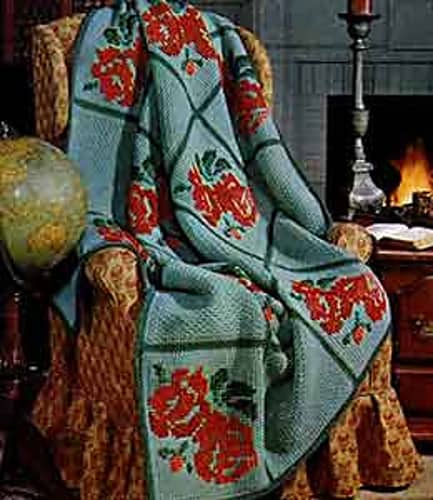 Fast forward to about the year 2000 when more Tunisian crochet publications started surfacing. No, we didn't pick the name out of the air and try to confuse you with something new and fancy. The name Tunisian crochet had been around for about 100 years, first seen in publications from England. Here is a vintage 1907 publication from my personal library and although it doesn't say Tunisian crochet on the cover, the first page says "The New Crochet or Tunisian Stitches." For the most part, the stitch and stitch combination instructions still say "tricot" which was the common French word for Tunisian crochet.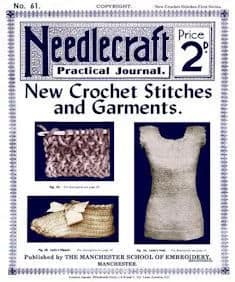 For you crochet history buffs, I've typed out the first paragraph of the introduction to this publication:
"This useful work in its simple form is also known as tricot, tricote, idiot, fool or dolt stitch, and is greatly employed for scarves, sofa rugs and other articles that require a firm, close stitch. For light and dainty articles, it is quite unsuitable. In Germany and France, however, many varieties of the stitch are worked, some being close and others light and open so that they may be employed for every purpose, from couvre-pieds waistcoats and golf blouses to baby's garments and shawls."
You can purchase a reproduction of this publication from Iva Rose Vintage Reproductions. But, be careful! Once you get to the site, it may be difficult to leave. 😉 I've purchased from Iva Rose several times. I've never been disappointed.
These days, of course, I know it to be entirely untrue that Tunisian isn't suitable for delicate, dainty items. I've made some gorgeous lace pieces with Tunisian crochet as well.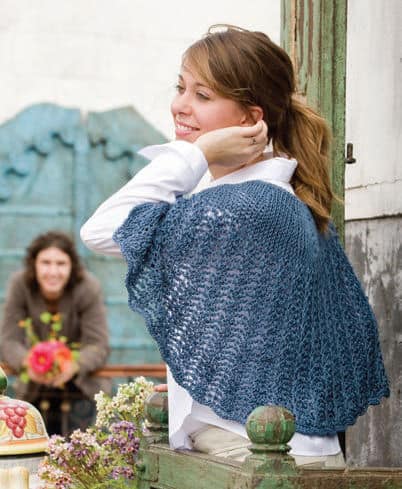 If you tried afghan stitch in the 70s and were left with the feeling that your project was heavy, dense, stiff, unwieldy, a huge yarn eater, etc., you may want to give it another shot in this century. Because, wow! Tunisian crochet has grown and certainly isn't the afghan stitch of the past.
Be sure to browse the eye candy at my Pinterest page here to get a better understanding of modern Tunisian crochet.
Update with interesting information just learned today (8/28/15): The term "Tunisian" was adopted in English publications in the early 1900s as described above and really had nothing to do with the country of Tunisia. Interestingly, a website visitor let me know that the country of Tunisia adopted the term "tricot", NOT Tunisian. This just solidifies for me that this technique did not come from Africa or Asia. They wouldn't call it by its French name if it had originated there.
Want to learn Tunisian crochet? I've got over four hours of free online videos available to you in both right-handed and left-handed orientation. Click the image below.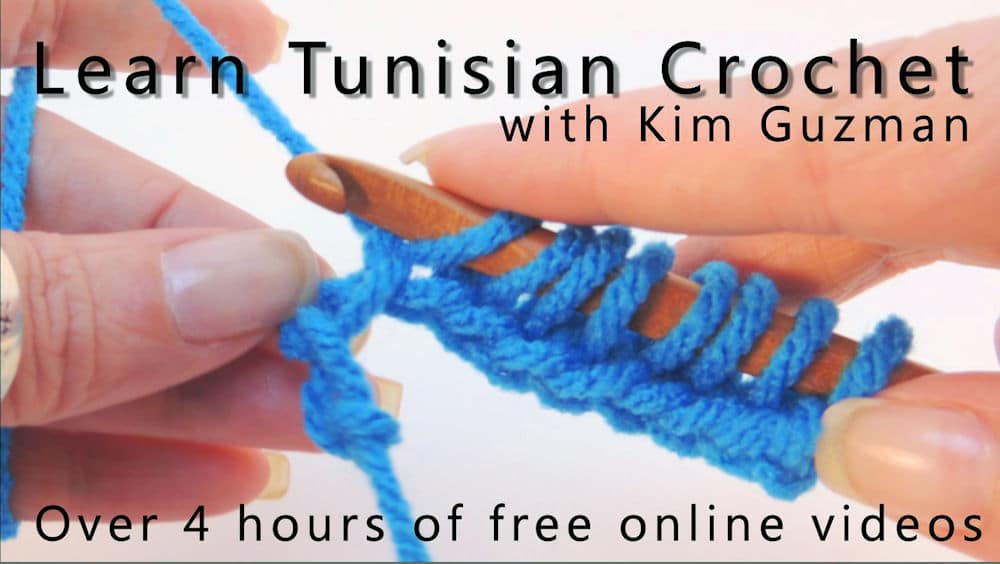 Enjoy!