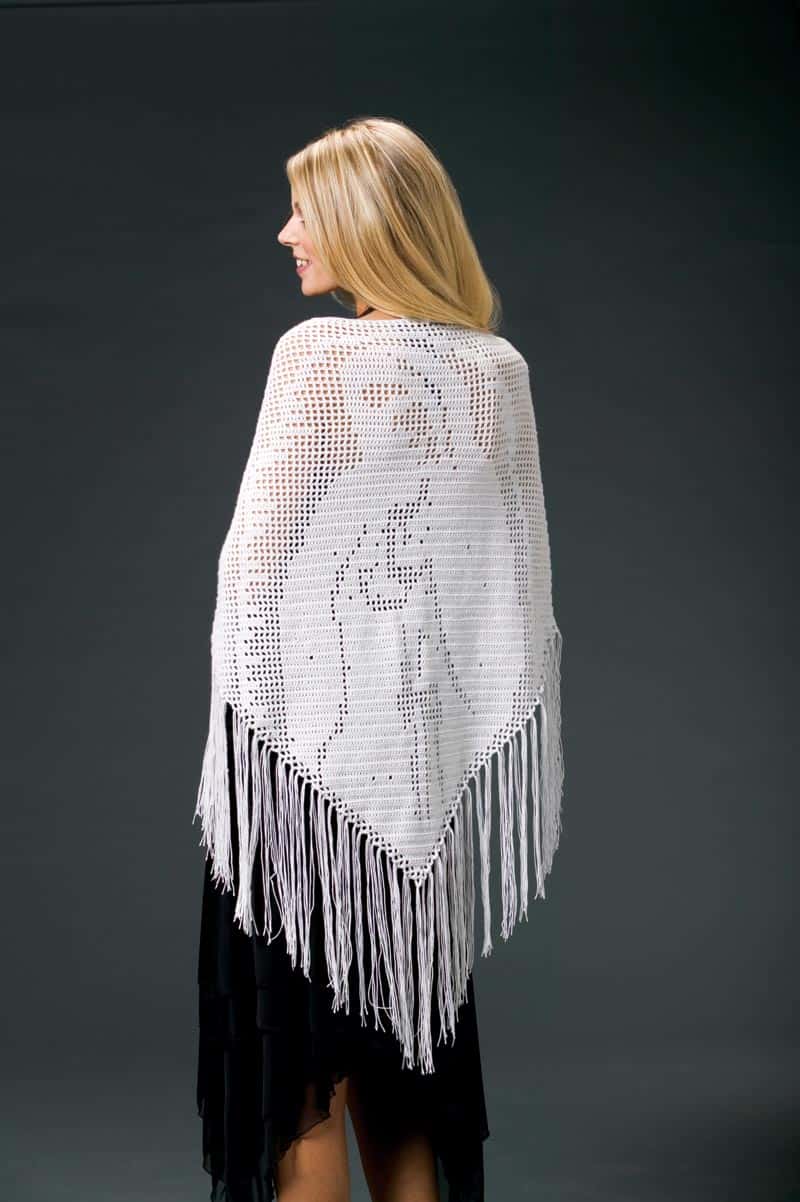 Although first published in 2006, this pattern is still one of my most requested.
The Blessed Mother Prayer Shawl, Our Lady of Guadalupe, was my first magazine-published filet crochet pattern, picked up by then editor Brenda Stratton of Annie's Favorite Crochet (no longer published).
Because this pattern is requested so often, I was thrilled when it was finally made available online.
You can download the PDF HERE, but be sure to download the chart as well!
The direct link to the chart is HERE.
You'll need both the chart and the written instructions.
If you feel like you would like to make this item, please be certain to download it as soon as possible. I hate to be worrisome, but patterns are rotated about every two or three years at Annie's. This one is long overdue to be rotated.
Lustersheen is discontinued. I would suggest something like Omega Sinfonia or Patons Grace, maybe Tahki Classic Lite.
Do you like filet crochet? Please be sure to have a look at my other filet crochet designs HERE.
Enjoy!