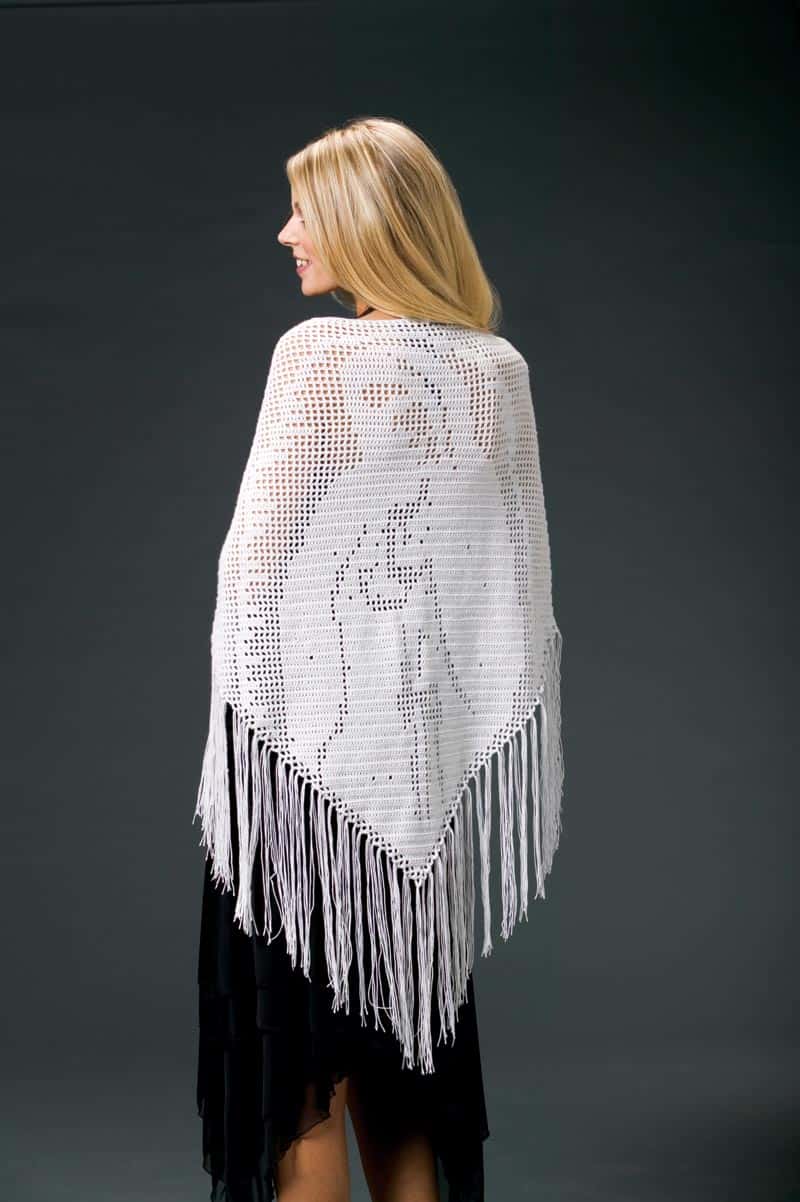 Although first published in 2006, this pattern is still one of my most requested.
The Blessed Mother Prayer Shawl, Our Lady of Guadalupe, was my first magazine-published filet crochet pattern, picked up by then editor Brenda Stratton of Annie's Favorite Crochet (no longer published).
Notice and Disclaimer: All crochet patterns written by Kim Guzman at CrochetKim are in US terms. All photos not copyright to Kim Guzman are posted with permission. This website contains affiliate links.
Read Privacy Policy here.
Because this pattern is requested so often, I was thrilled when it was finally made available online.
MY LATEST VIDEOS
You can download the PDF HERE, but be sure to download the chart as well!
The direct link to the chart is HERE.
You'll need both the chart and the written instructions.
If you feel like you would like to make this item, please be certain to download it as soon as possible. I hate to be worrisome, but patterns are rotated about every two or three years at Annie's. This one is long overdue to be rotated.
Lustersheen is discontinued. I would suggest something like Omega Sinfonia or Patons Grace, maybe Tahki Classic Lite.
Do you like filet crochet? Please be sure to have a look at my other filet crochet designs HERE.
Enjoy!
Many of you have written to me to ask how you can help support CrochetKim. A Patreon account was suggested but I thought it would be better to provide ad-free PDFs of my patterns so you would get something in return. I'm steadily working on adding PDFs to all my patterns and I've also made this compilation available at a discounted price. You can, of course, view, print, paste to a word processor, convert to PDF, etc. on your own. This is just an extra feature so that people help out, if they want. Thank you to all of you for your overwhelming support and kindness these many years. Enjoy!