I really love crochet lace and lace throws are my favorite. I made about half a dozen last year and I want to make more so I'm going to start with the stitch patterns so I can have them more easily available. Enjoy!
CrochetKim Crochet Stitch Library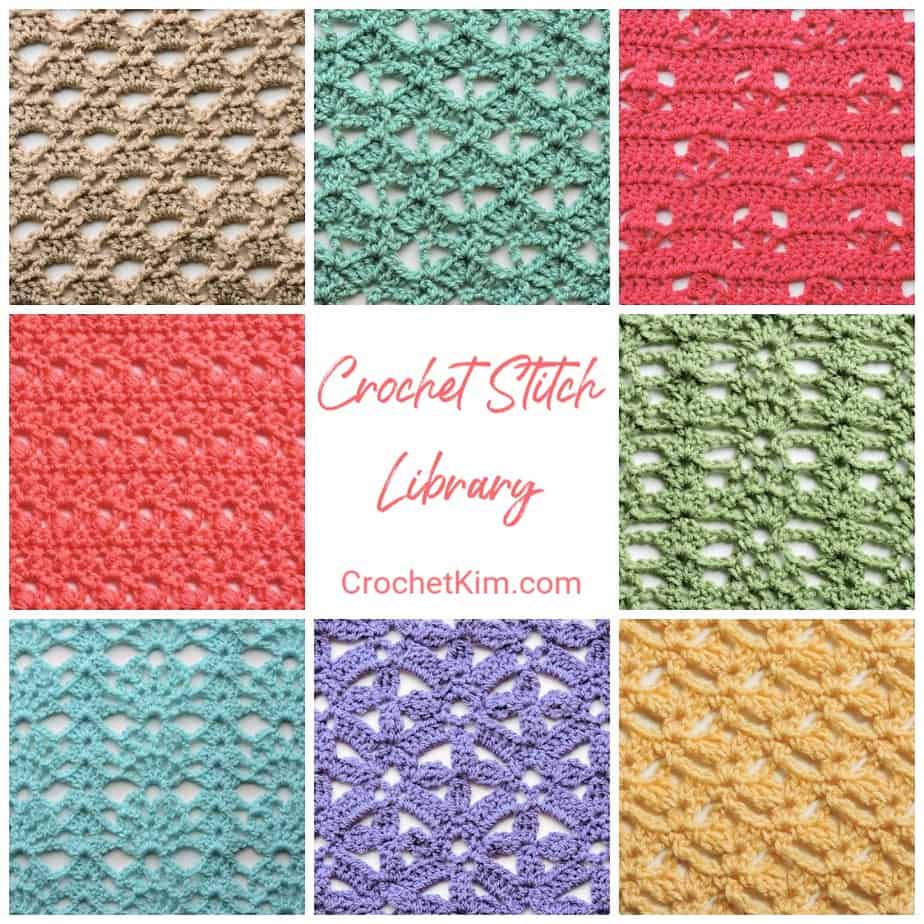 Many of you have written to me to ask how you can help support CrochetKim. A Patreon account was suggested but I thought it would be better to provide ad-free PDFs of my patterns so you would get something in return. I'm steadily working on adding PDFs to all my patterns and I've also made this compilation available at a discounted price. You can, of course, view, print, paste to a word processor, convert to PDF, etc. on your own. This is just an extra feature so that people help out, if they want. Thank you to all of you for your overwhelming support and kindness these many years. Enjoy!