When it comes to making a last-minute baby blanket or designing a project for the quick-minded maker, you need a stitch that works up quickly and looks beautiful.
In this article, we will look at our top fast and quick stitches.
Lace Stitches
---
We love a delicate lace stitch for a spring scarf, a summer throw, or a soothing heirloom baby blanket.
With these quick lace stitches, you will have something beautiful in no time!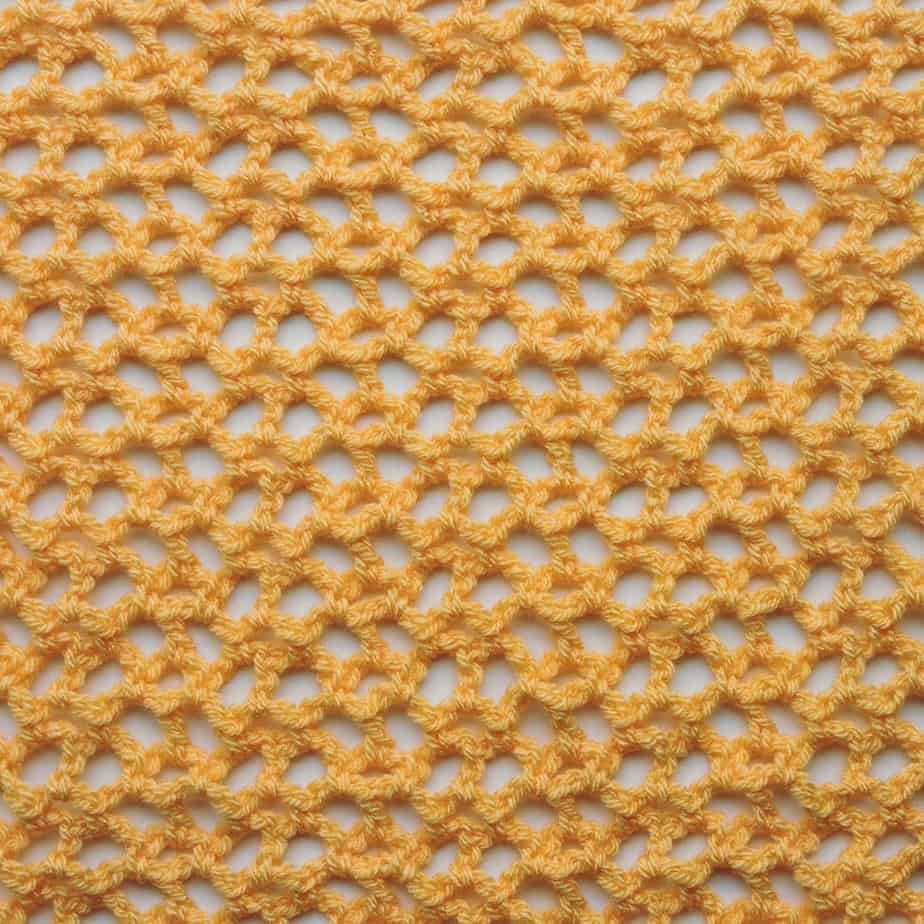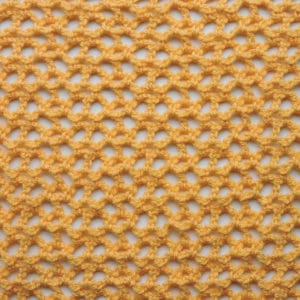 This modern take on a mesh stitch creates a slightly more solid lace, depending on the weight of the yarn used.
The stitch comprises chains, single crochets, and double crochets, making it easy for beginners and quick to work up.
This stitch would be perfect for spring garments, summer wraps, or a soft throw.
---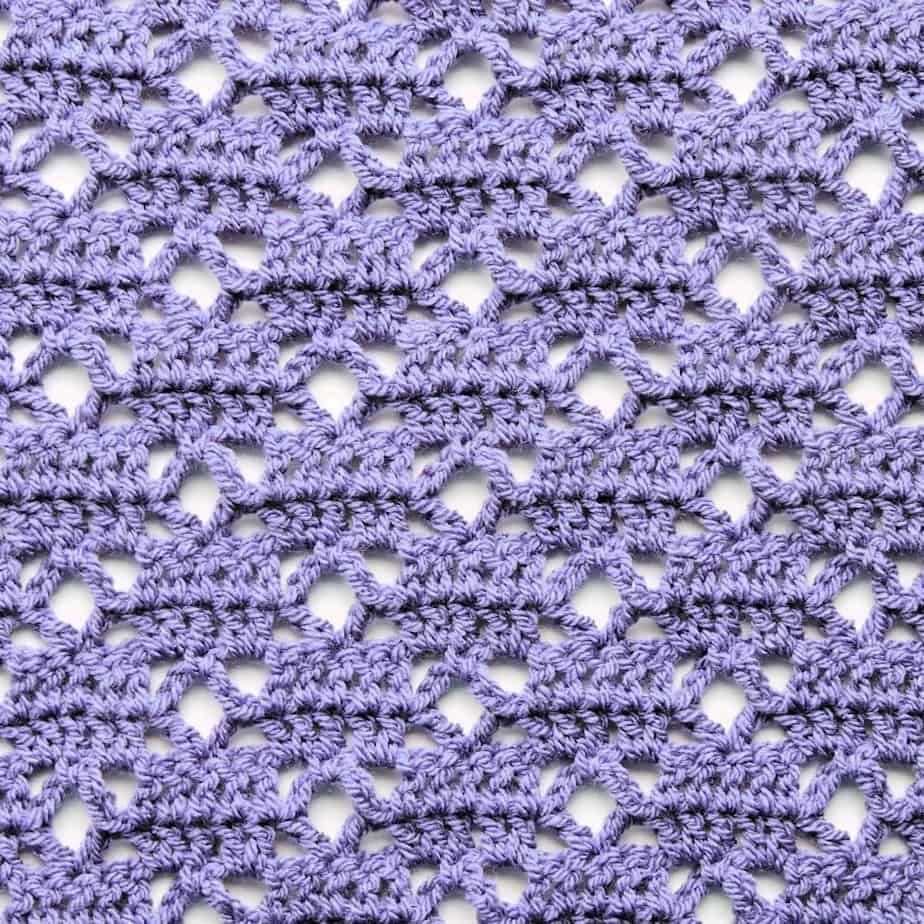 A delicate stitch made entirely with double crochet stitches. The gentle diamonds line up neatly in this quick and easy lace stitch.
Make a statement spring baby blanket or a lightweight fall shawl with this garden-inspired stitch.
---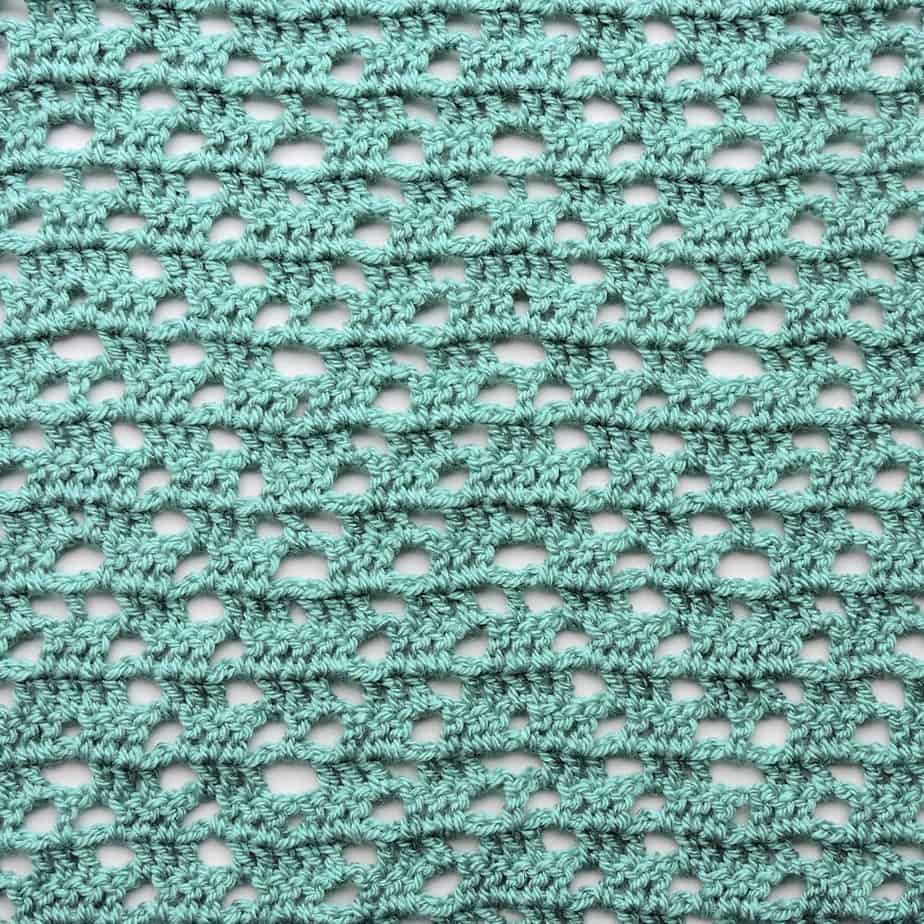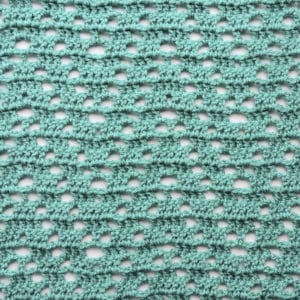 Simple and geometric, this easy and fast crochet stitch adds interest to any crochet piece.
Made with chains and double crochets, you will quickly fall into a rhythm with the Chevron Lace Stitch, which helps it work up quickly. This modern stitch is perfect for cozy scarves, classy baby blankets, etc.
---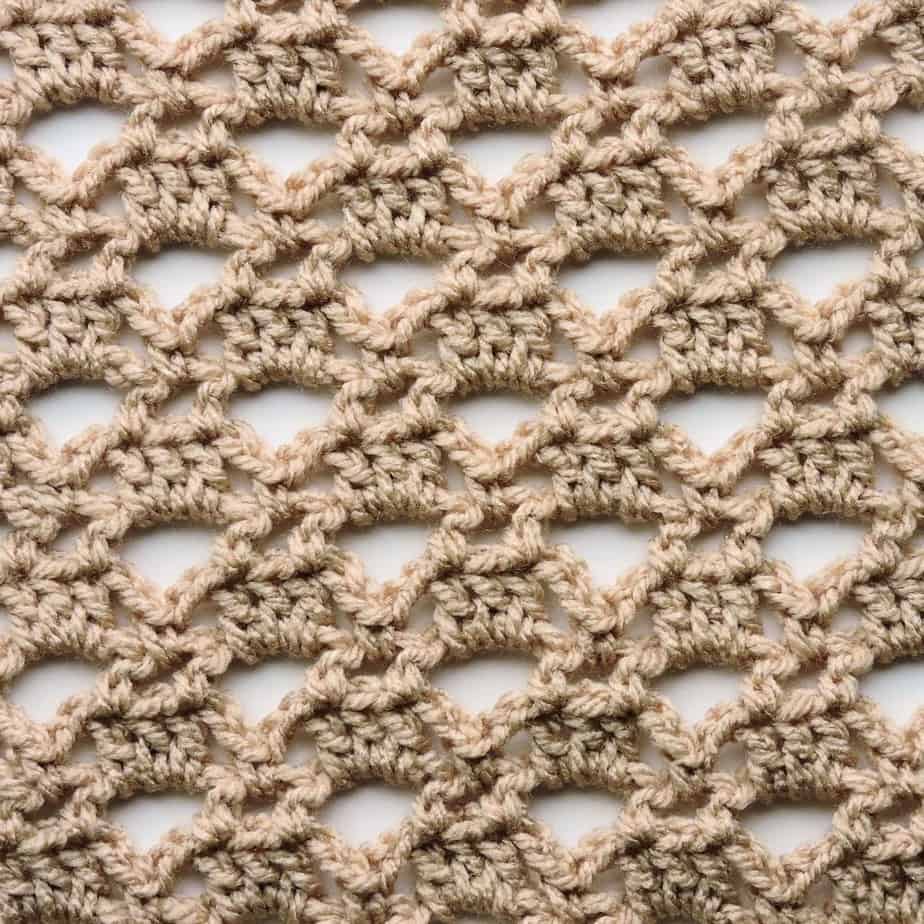 Another beautifully geometric lace stitch pattern, the Triangle Lace Stitch, is the perfect balance of lace and solid textures.
The quick chains, single crochets, and double crochet stitches flow easily together, making the creating process easy. This stitch pattern would make a lovely addition to any crocheter's stitch portfolio.
---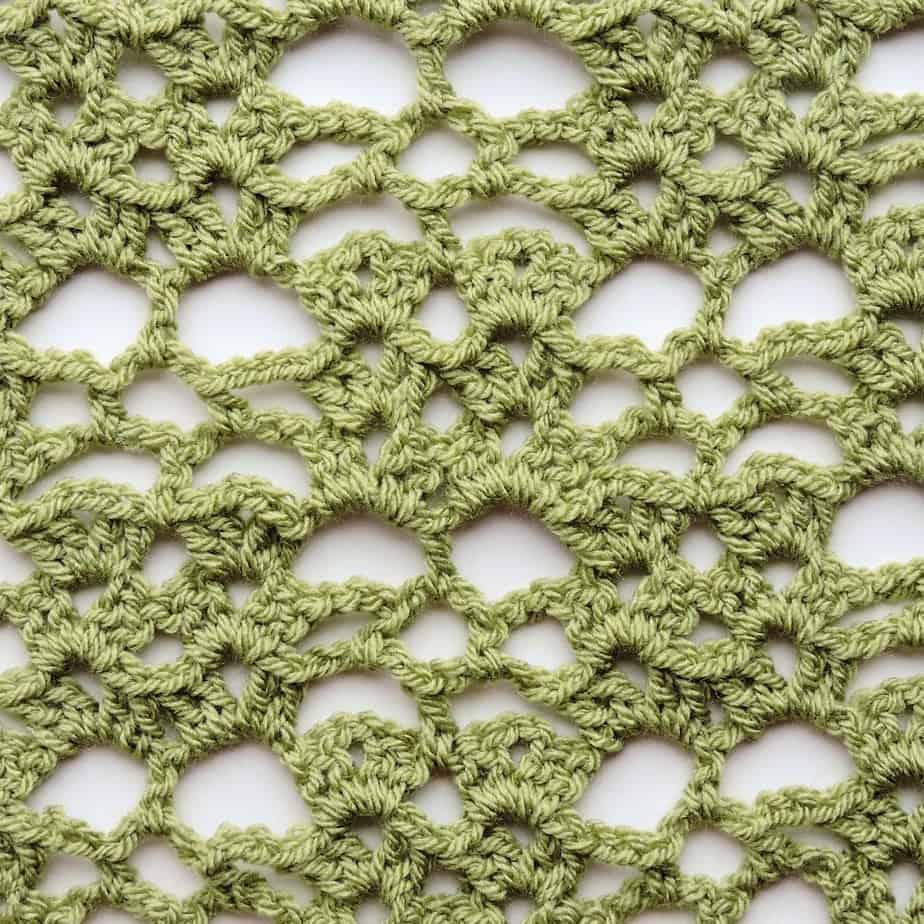 While this stitch has a few elements that often slow down a pattern, the large lace holes open up to create a larger project with fewer overall stitches.
This delicate lace would be beautiful in a spring shawl or as a cotton table runner.
---
Mesh Stitch
By simply alternating double crochet and chain stitches, you can create an open mesh lace.
This stitch lacks the ornateness of many of the other laces included, but it is sturdy and quick to make. This stitch is especially popular for market bags.
---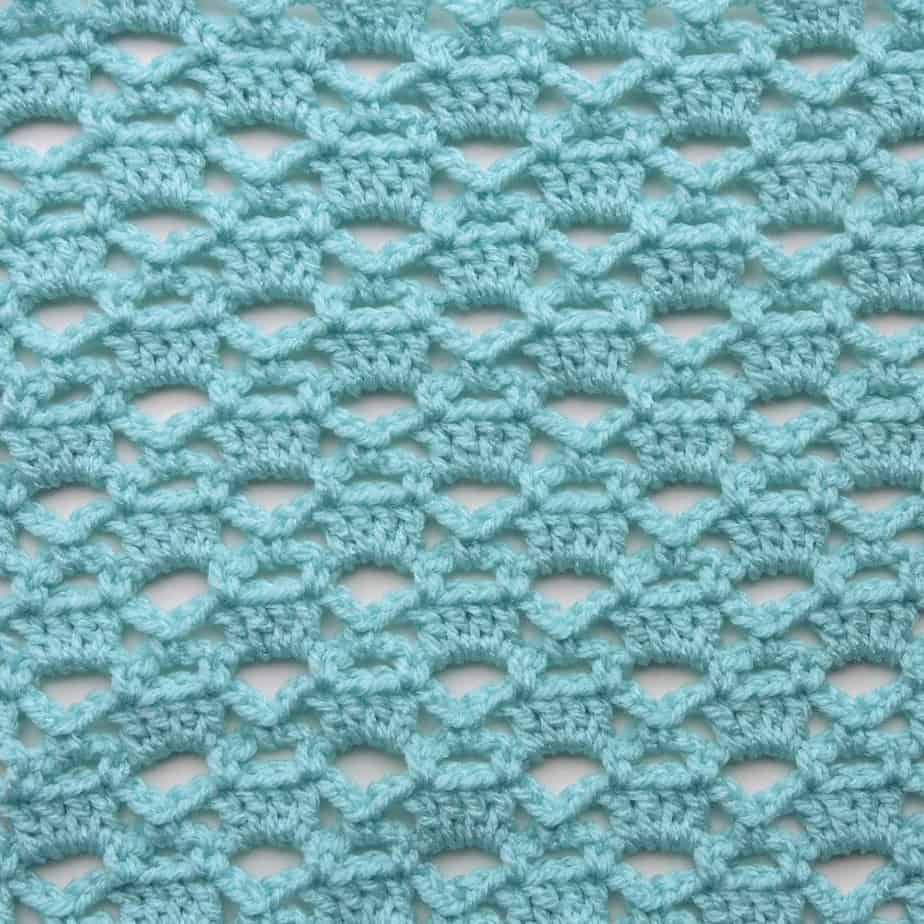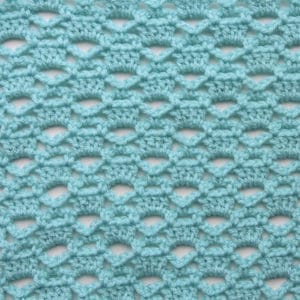 A simpler version of the Lattice Stitch, this beginner-friendly version works up quickly with less effort. The openness of the stitch helps it to work up even faster. This stitch would look stunning as a table cloth or in other home decor situations.
---
Solid Stitches
---
Solid stitches definitely take longer than lace stitches, but some still work up very quickly.
These solid stitches aren't as dense as some prefer, so if you are looking for a very dense stitch with no holes at all, you will need to invest more time into that project.
This classic stitch is often used to create unique graphed colorwork patterns. Working from one corner to the other, the rows at the beginning of the pattern and end of the pattern fly off the hook, since they are shorter. This stitch is also great for scarves, pillow covers, and other home decor items.
---
One of the most popular stitches, the Granny Square Stitch is not really a lace, but it is not actually very dense or solid either.
This stitch is incredibly versatile. You can start in the center and work until you reach the desired size, or make many small squares to join together to create interesting shapes.
---
This fantastic stitch works up like a dream. The Moss Stitch is so easy, even the earliest beginners can make it.
When used with a chunky yarn and hook, this cozy stitch grows quickly into something gorgeous. This stitch is popular for blankets, garments, shawls, and so much more.
---
The joy of the Lemon Peel Stitch is in the natural rhythm of the alternating double crochet and single crochet stitches. This lovely textured stitch is dense and cozy. It is perfect for wash clothes, blankets, and other home decor items.
---
The Sprout Stitch is a balance between lace and solid textures. The tall stitch helps this pattern to grow quickly. This stitch works well in garments, table runners, and other lightweight items.
---
The simple V-Stitch can be made in a lace-like look or in a denser, more solid look depending on the choice of yarn and type of crochet hook.
This beginner-friendly stitch works up quickly, especially with a chunkier yarn. The V-Stitch works with most crochet projects from blankets, to garments, to shawls.
---
An alternative to the traditional Granny Square, the Granny Stripe Stitch is worked in rows instead of rounds but works up just as quickly.
This stitch is perfect for blankets and other large-scale projects.
---
Half Double Crochet
One of the most basic of crochet stitches, the half double crochet flies off the hook quickly.
---
Another variation of the Granny Stitch, the Drunken Granny is characterized by an almost wonky tilt to the stitches.
This stitch works up as quickly as its counterparts but creates a little bit of a different texture than you expect from the traditional Granny Stitches.
Tips for faster crocheting
---
Of course, selecting the perfect stitch is the first step to flying through your project, but these other tips will help you complete the pattern as quickly as possible.
Thicker yarn/bigger hook
If you are following a written pattern, you need to stick to what is recommended, but if you are selecting a stitch and working up a blanket as you please – try going up a size for your yarn and hook to help the project grow even faster!
Center-pull yarn
Nothing is more frustrating than constantly tugging at your yarn as you crochet or running into frequent knots in the yarn.
To help alleviate this struggle, wind your yarn into a center pull cake before beginning your project. A center pull cake keeps your yarn moving smoothly as you work.
Set a timer
Nothing will slow you down more than a repetitive motion injury. Set a timer as you work and take short breaks to rest. While a break may seem counterproductive, it actually helps you to get more work done in a healthy way.
Get Started!
Whether you need to whip up an easy baby blanket, or have taken on too many Christmas gifts, you can work quickly through your projects by selecting the right stitch, choosing a thicker yarn, and taking frequent breaks.