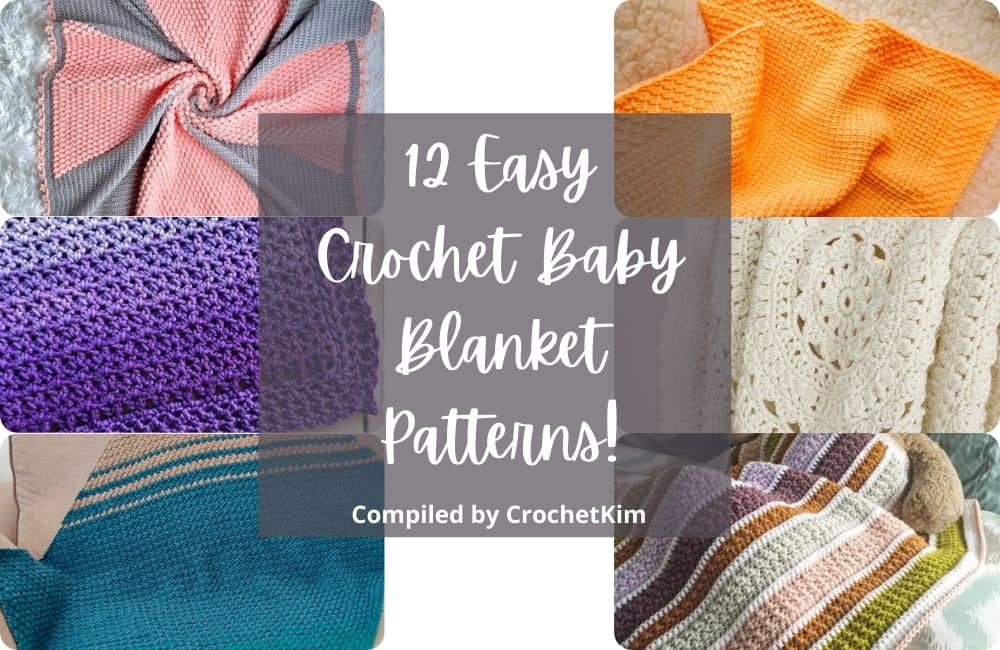 Baby blankets are those beautiful gifts you can give to new parents which hold a lot of meaning and will definitely be treasured.
They work up a lot easier than full-sized blankets, and who knows – maybe the baby you gift them to will carry them around as their favorite little item for a very long time.
If you're in a time pinch and need a sweet, sentimental gift fast, we've gathered 12 easy crochet baby blanket ideas which will surely have your crochet hooks flying and a baby blanket in your hands in no time.
The ​​Double Waffle Crochet Baby Blanket by My Crochet Space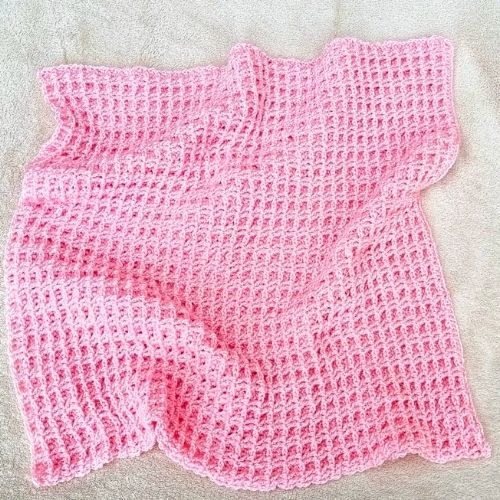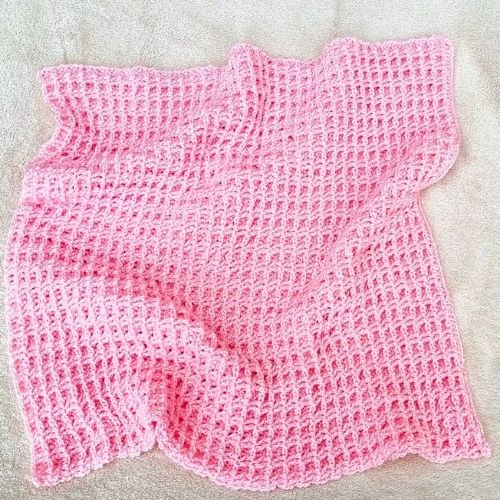 This soft baby blanket is made of a 1-row repeat and should work up very quickly. For all those babies out there who decide to come into the world a little earlier than expected and you haven't bought a gift yet, this should be the perfect present!
---
Across the Way Crochet C2C Blanket by Made by Gootie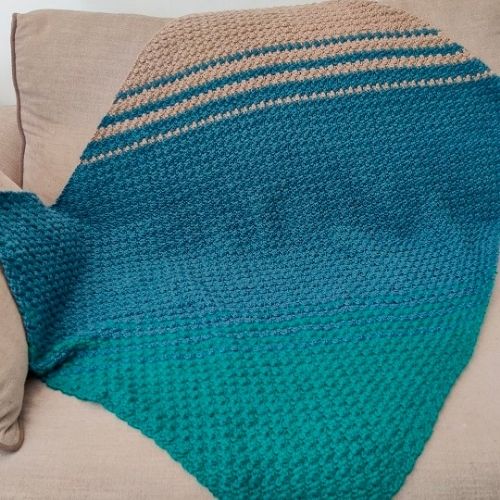 Doesn't this blanket give gorgeous beach vibes? Must be the color choice.
Of course, when you crochet your baby blanket, you can choose to stick with this vibrant color palette or choose an entirely new one of your own. That's one of the coolest parts of crocheting your own stuff!
---
The Crochet Baby Blanket by Nana's Crafty Home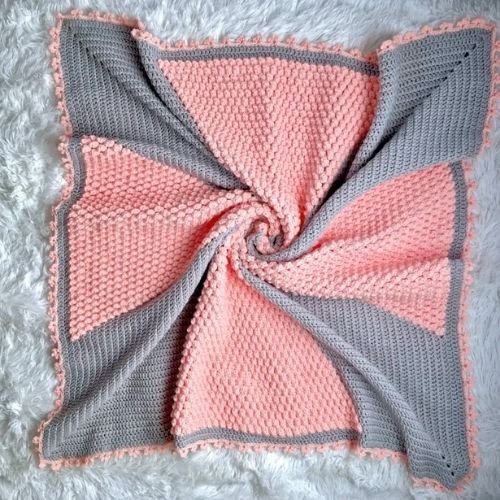 This crochet baby blanket may seem a little complex, but it's made of no special stitches that you have to worry about. It combines the classic popcorn stitch and double crochet to give a lovely textured feel.
---
Leaping Stripes and Blocks Blanket by Moogly Blog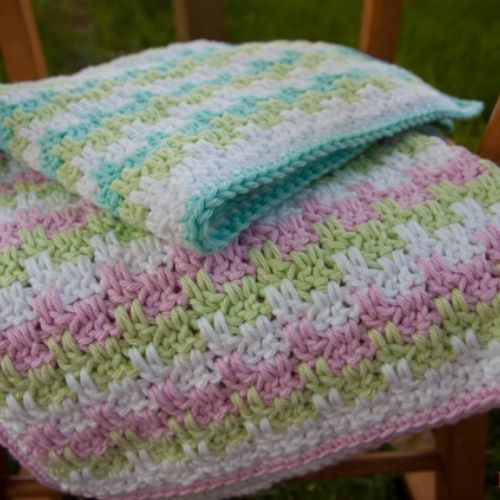 If you've got some scrap yarn around and you want to give a baby a nice striped blanket, this is the pattern for you.
You can add as many colors as you like or keep it simple with just one or two. Adding a border will hide those yarn ends and give the blanket a seamless finish!
---
Abrielle Baby Blanket by A Crocheted Simplicity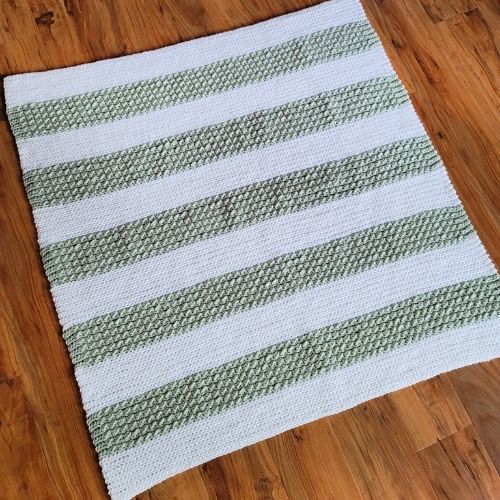 This pattern has a few special repeats, but they're explained in detail, so you don't have to worry that it'll stump you. You can even make a matching adult version for the new parents using some neutrals!
---
Spill the Beans Baby Blanket by Caab Crochet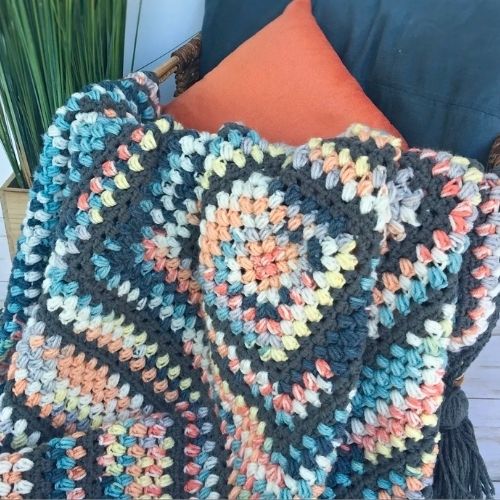 We had the popcorn stitch before, and this blanket uses the bean stitch (hence, that punny name). You can add a row of some solid colors in between gradient yarn to really get the beans to pop.
---
Bellame Baby Blanket by This Pixie Creates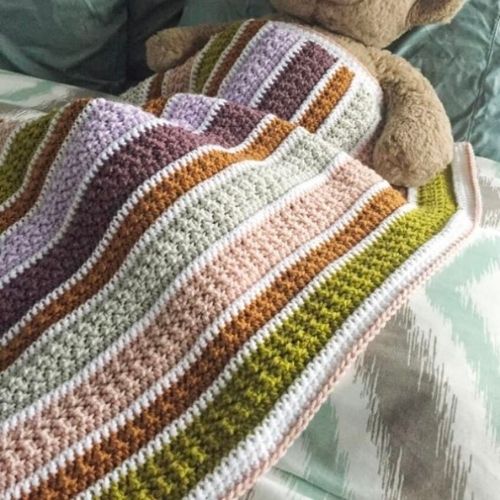 It's not always easy to find yarn that goes well together, but with patterns such as this one, you can figure out how you want something to look. This crochet baby blanket will surely be a keepsake for those who receive it.
---
Easy Ombre Baby Blanket by Love Life Yarn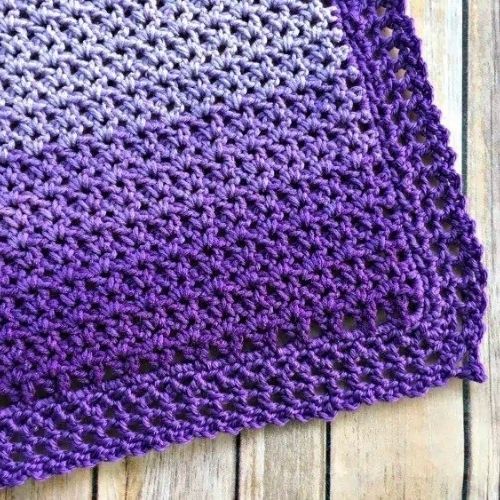 A mother-to-be designed this baby blanket, so you can be sure she had both comfort and ease on her mind as she crocheted up this piece.
By using an ombre cake of yarn, you won't have to change colors in between and can have this done in one sitting!
---
Round Baby Blanket by Kirsten Holloway Designs
Step aside squares and rectangles – we've got a round baby blanket in town!
This floral circular blanket is unique and will wrap the baby up in a little roll to keep him all safe, warm, and secure through their initial years.
---
Baybee Blanket by YarnAndy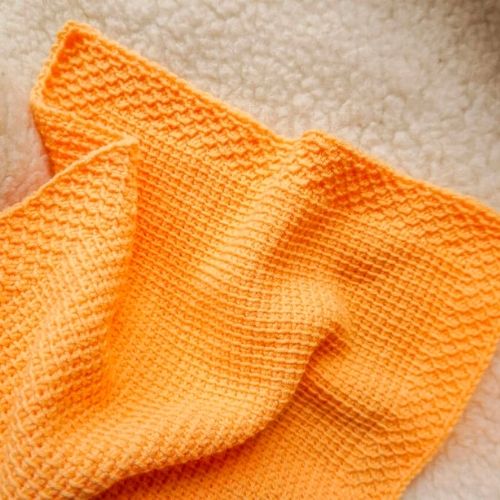 This easy crochet baby blanket is made using Tunisian crochet and is lovely for a baby to lay on, play on, or have a nice nap.
You can use one for your baby, gift it to your friend, or even make some to donate to families in need.
---
Alessio Blanket by Christaco Design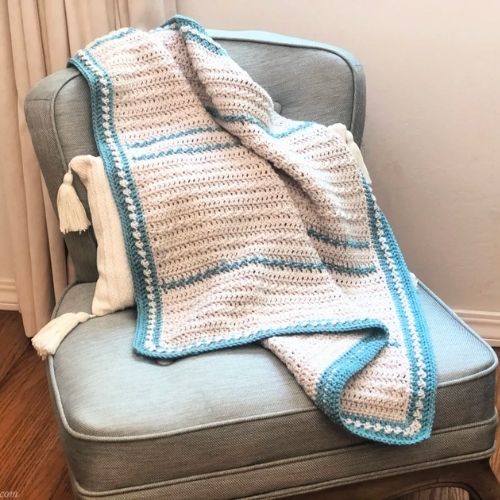 With a 4-row repeat, this baby blanket puts together some subtle tones with a beautiful sea blue color for a baby boy or girl.
The pattern lets you know exactly what you need to do so you don't get lost, and after a few sets of repeats, you'll surely get the hang of it.
---
Ripple Baby Blanket by Blue Star Crochet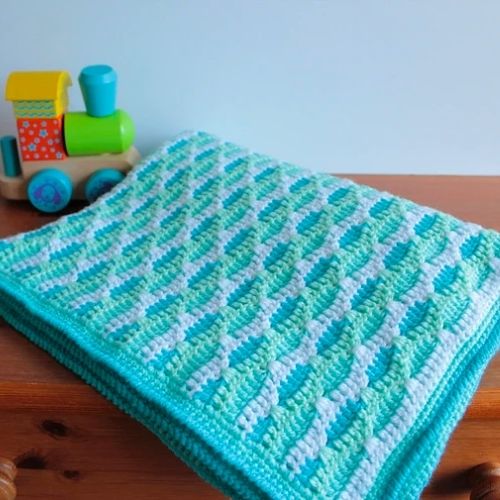 Last but not least, we couldn't have a baby blanket roundup without one made of the gorgeous ripple stitch.
The ripple stitch can be a bit hard to grasp for beginners, which is why this pattern was created with a variation that allows you to catch on quickly.
You've reached the end of the roundup, and we're sure this easy crochet baby blanket is the one you're looking to make.
---