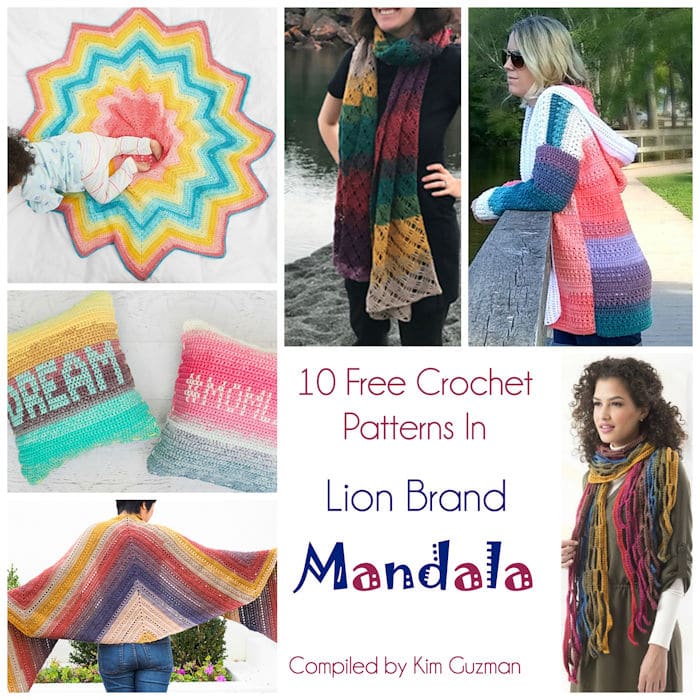 I usually buy my yarn online because my local store has a really small yarn section. It's rarely that I even bother to look. Today, however, I saw these incredible beauties and I nearly hyperventilated right there in the aisle! Oh. My. Goodness. The Pretty.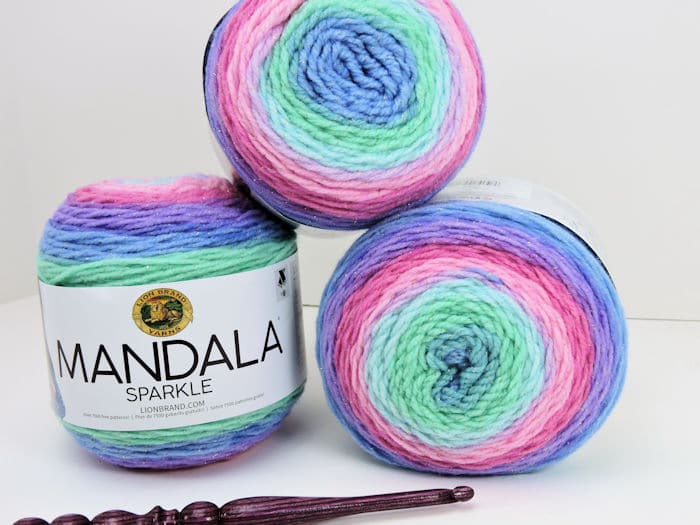 Trying to resist unicorn bling isn't possible. There were three and they are all mine. Sparkle Double Thick Scarf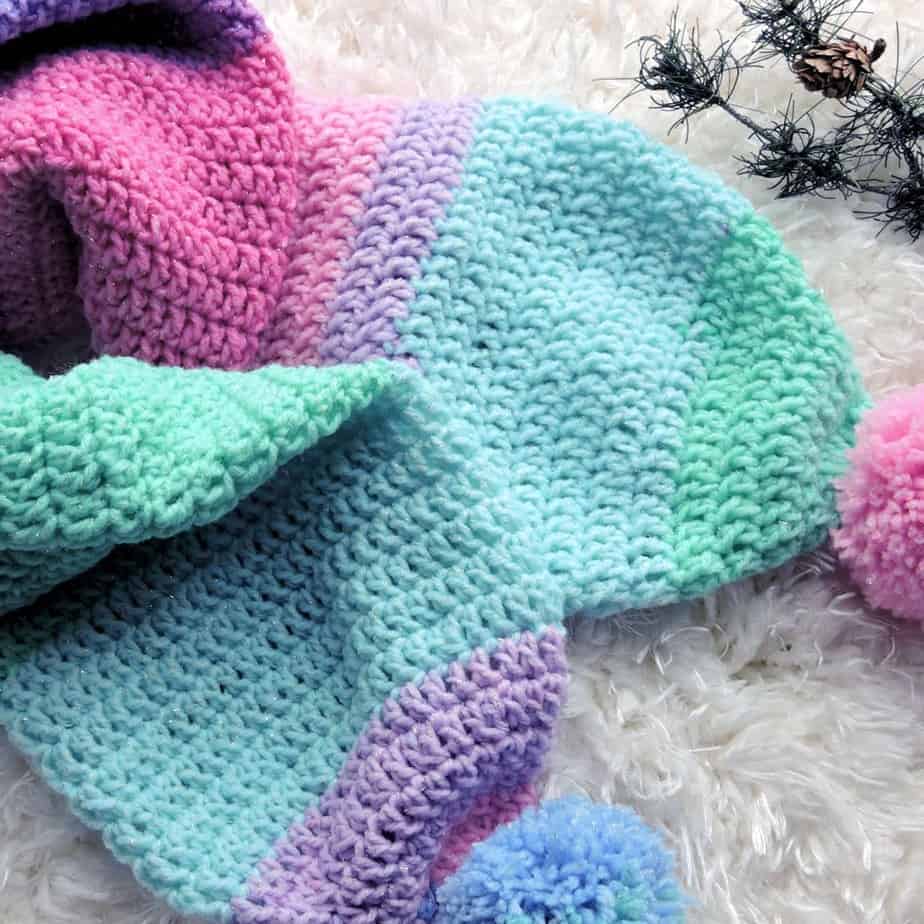 And, here is the project I made with this awesome Mandala Sparkle in color Draco. It's so fun!
Notice and Disclaimer: All crochet patterns written by Kim Guzman at CrochetKim are in US terms. All photos not copyright to Kim Guzman are posted with permission. This website contains affiliate links.
Read Privacy Policy here.
Here are more amazing projects made in Lion Brand Mandala.
Shown:
1. Starburst Blankie by Teresa Chorzepa for Lion Brand Yarn (requires free registration and login)
2. Wrap me in Diamonds by Jessica Underwood of Stitching Together
3. Colorblock Cardigan by Mary of Croyden Crochet
4. Personalized Cross Stitch Pillows by Jess Coppom of Make & Do Crew
5. The Adirondack Wrap by ChiWei Ranck of One Dog Woof
6. Mesh Scarf by Sarah Zee for Lion Brand Yarn (requires free registration and login)
Not Shown: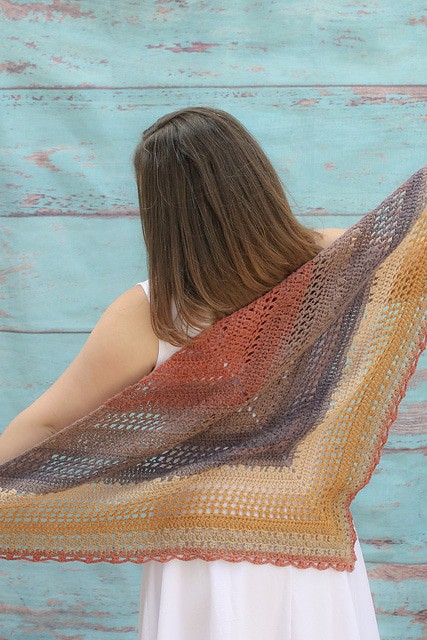 7. Desert Sunset Shawl by Lindsey Dale of Winding Road Crochet
8. Circus Star Baby Blanket by Heidi Filbert of The Hazelnut Skein (scroll down to this crochet-along information; there are several)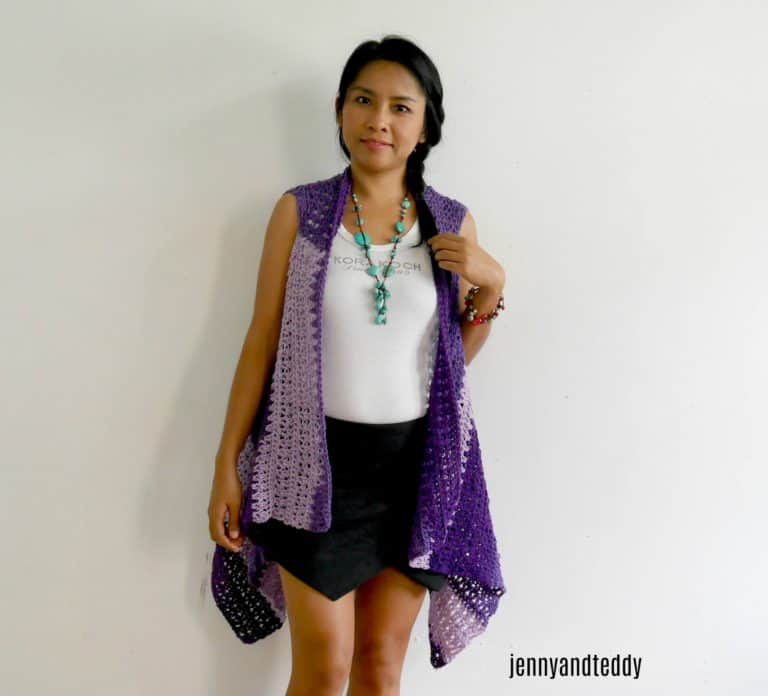 9. Light Weight Spring Vest by Jane of Jenny and Teddy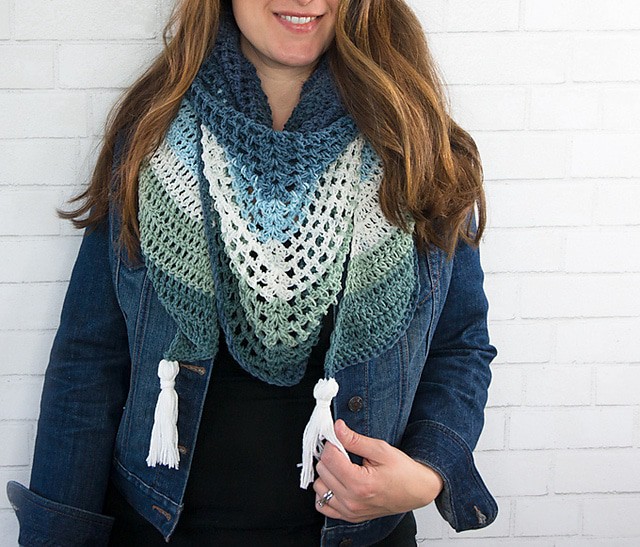 10. Ombre Triangle Wrap by Krista Cagle of Rescued Paw Designs
As always, the ones not shown in the collage are usually not shown because I don't have permission from the copyright holder to show their photo. Once they give me permission, I will come back and update the page, as time allows.
Enjoy!
Many of you have written to me to ask how you can help support CrochetKim. A Patreon account was suggested but I thought it would be better to provide ad-free PDFs of my patterns so you would get something in return. I'm steadily working on adding PDFs to all my patterns and I've also made this compilation available at a discounted price. You can, of course, view, print, paste to a word processor, convert to PDF, etc. on your own. This is just an extra feature so that people help out, if they want. Thank you to all of you for your overwhelming support and kindness these many years. Enjoy!