All crochet patterns written by Kim Guzman at CrochetKim are in US terms. All photos not copyright to Kim Guzman are posted with permission. This website contains affiliate links. Any purchases through affiliate links will provide me with the income necessary to keep this site available at no extra cost to you.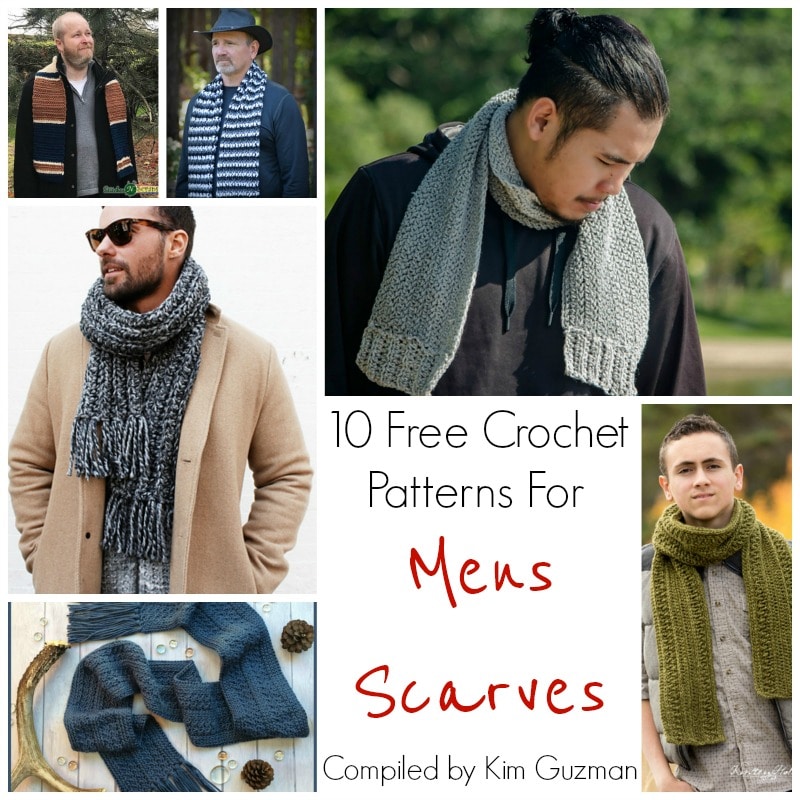 You can tell instantly by looking at these scarves that they're going to be perfectly fine for women as well. Women appreciate lovely textured scarves too! I just wanted to put together some patterns to make it easier for gifting to the men in your life. They'll work for everyone, though!
Shown (left to right, top to bottom)
1. Avondale Scarf by Pia Thadani of Stitches N Scraps
MY LATEST VIDEOS
2. The Woodman Super Scarf by Kathy Lashley of ELK Studio Handcrafted Designs
3. The Wilton Scarf by Jane of Jenny and Teddy
4. Hudson Scarf by Alexandra Tavel of Two of Wands
5. Peek-A-Boo Scarf by Esther Thompson of Cute As A Button Crochet
6. Wanderlust Scarf by Kirsten Holloway of Kirsten Holloway Designs
Not Shown in Collage
7. Etching Scarf by Julia Schwartz of Designs by Diligence
8. Outline Ribbed Scarf by Jennifer Dickerson of Fiber Flux
9. Gentleman's Scarf by Nadia Fuad of YARNutopia
10. Snow Country Super Scarf by Kirsten Holloway of Kirsten Holloway Designs
This concludes your Link Blast! Enjoy!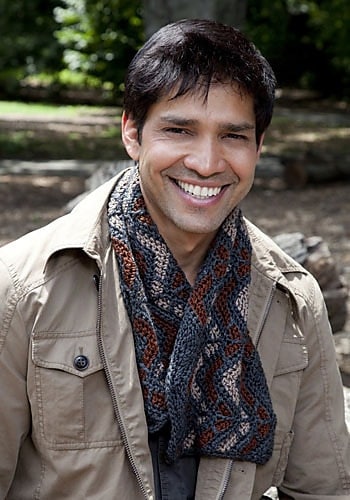 Bonus 11. His Aspen Scarf by Kim Guzman of CrochetKim
Bonus 12. Wandering Arches Scarf by Kim Guzman of CrochetKim
Bonus 13. Reversible Pinstripe Scarf by Kim Guzman of CrochetKim
Many of you have written to me to ask how you can help support CrochetKim. A Patreon account was suggested but I thought it would be better to provide ad-free PDFs of my patterns so you would get something in return. I'm steadily working on adding PDFs to all my patterns and I've also made this compilation available at a discounted price. You can, of course, view, print, paste to a word processor, convert to PDF, etc. on your own. This is just an extra feature so that people help out, if they want. Thank you to all of you for your overwhelming support and kindness these many years. Enjoy!