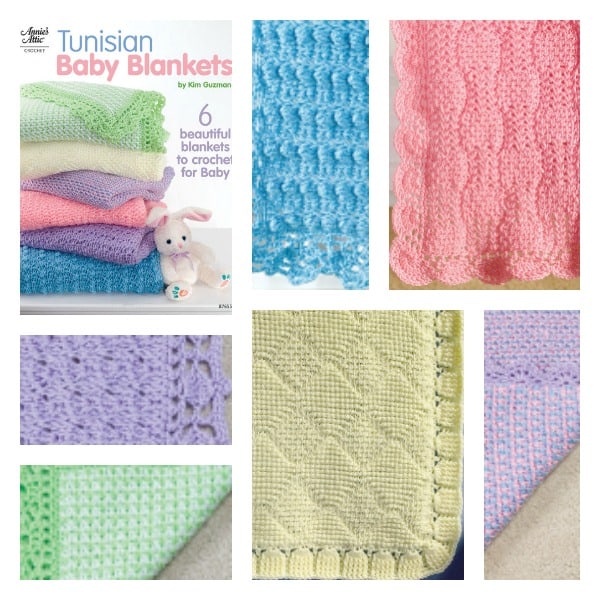 When you get ready to go beyond the Tunisian Simple Stitch, I've got the perfect book of crochet patterns for you! Tunisian Baby Blankets includes six gorgeous baby blanket designs that will take you beyond beginner level.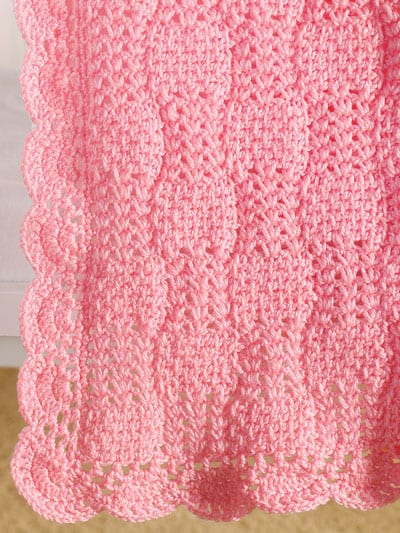 Notice and Disclaimer: All crochet patterns written by Kim Guzman at CrochetKim are in US terms. All photos not copyright to Kim Guzman are posted with permission. This website contains affiliate links.
Read Privacy Policy here.
The blankets combine beautiful Tunisian crochet stitch patterns with a lacy regular crochet border for excellent results. Above is a lacy version of basketweave.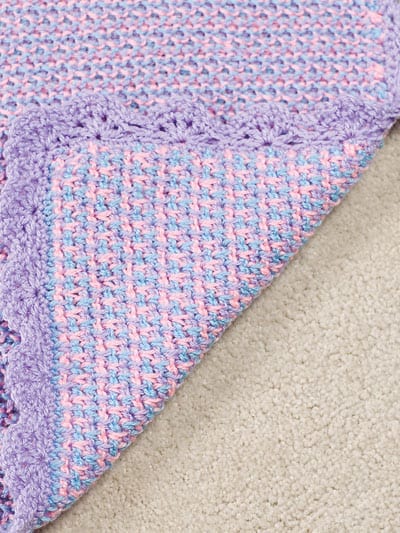 Experiment with the three-color technique with this easy two-row repeat.
Learn how quickly you can complete a Tunisian crochet blanket when you work in a lace repeat.
Enjoy a classic monochromatic design with Shadow Diamonds. I love the coordinating border!
Unfortunately, it looks like this book has sold out now and is no longer available.
Many of you have written to me to ask how you can help support CrochetKim. A Patreon account was suggested but I thought it would be better to provide ad-free PDFs of my patterns so you would get something in return. I'm steadily working on adding PDFs to all my patterns and I've also made this compilation available at a discounted price. You can, of course, view, print, paste to a word processor, convert to PDF, etc. on your own. This is just an extra feature so that people help out, if they want. Thank you to all of you for your overwhelming support and kindness these many years. Enjoy!