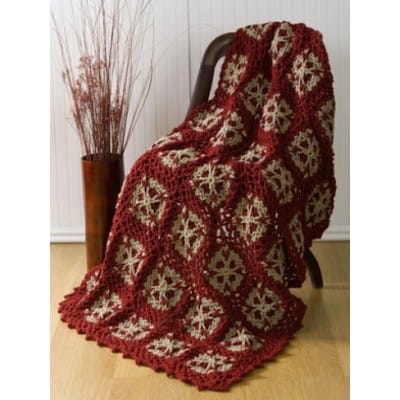 Flower Throw
designed by Kim Guzman
Technique: Regular Crochet
From the designer: This unique square motif afghan uses a join-as-you-go technique for no seaming. It features an interesting interlocking loops technique that gives it an almost celtic cross look.
I know the photo from Yarnspirations is difficult to see.
Above is the photo I provided to Caron when I submitted my design for consideration.
When I remembered, I took impromptu photos of my projects before I sent them off for professional photography. I took this one before mailing. It's meant to be only a reminder for me so I know what I sent but, in this case, it will help you see the project a little better.