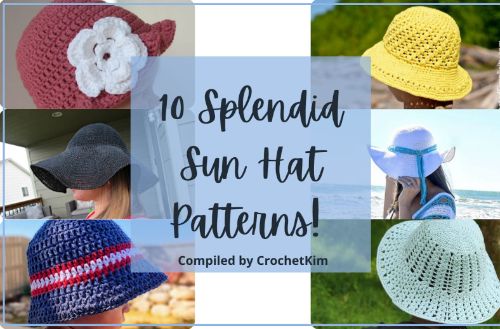 Summer months will soon be upon us and what better way to keep the sun's rays off your face than a gorgeous crochet hat?
These hats are trendy, quick to make, and you can tailor them to be just right for your head's circumference. And while everyone else will have store-bought sun hats on, you'll be flaunting a fabulous crocheted sun hat that'll be the talk of the town!
To make your quest of finding the right pattern easier, we've compiled 10 splendid crochet sun hat patterns in this roundup.
The Floppy Sun Hat by Heart Hook Home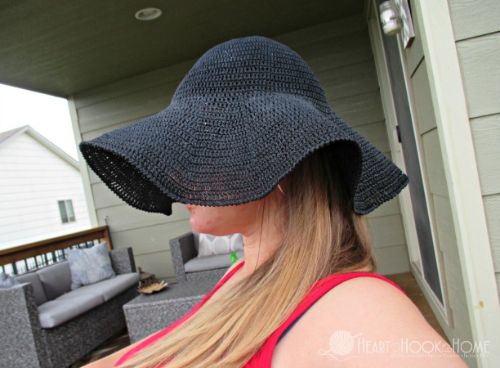 This big floppy sun hat covers your face from all angles and gives a bit of a classy twist to your daily outfit. You can make it in a solid color and use the stiffness to mold it in whichever way you think would suit you best.
---
Speckled Cloche Hat by CrochetKim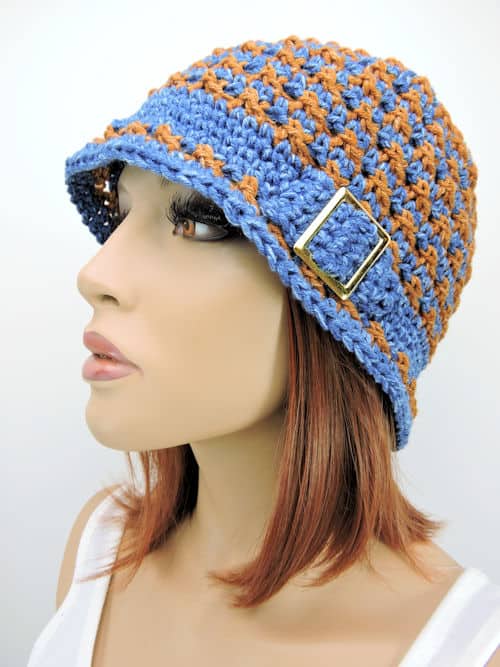 The cloche style of hat is on of our favorites. We love how it forms a frame around the face. We added a gorgeous faux hat band to this design to keep the sun away from your eyes. We achieved the fantastic texture using easy crossed doubles.
---

The Easy Breezy Sun Hat by Fosbas Designs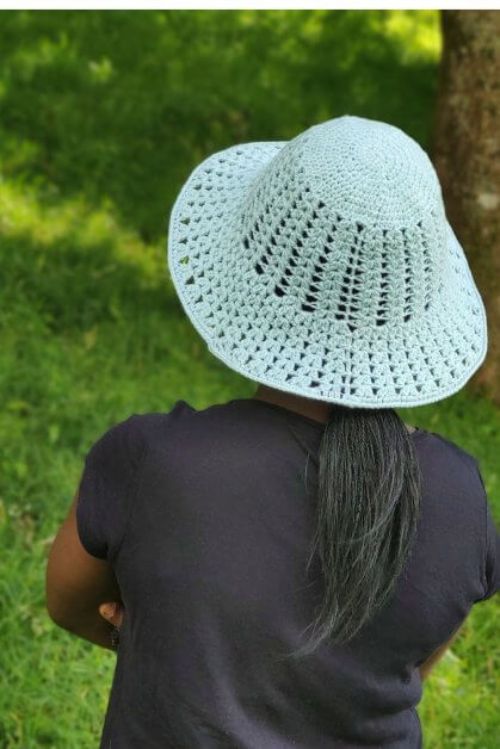 This multifunctional sun hat is a mixture of solid texture and loops which not only shields the sun from your face but also allows the air to come through so your head won't heat up due to the hot weather. That's why it's rightly been named the Easy Breezy Sun Hat.
---
The Stop & Rewind Sun Hat by A Crocheted Simplicity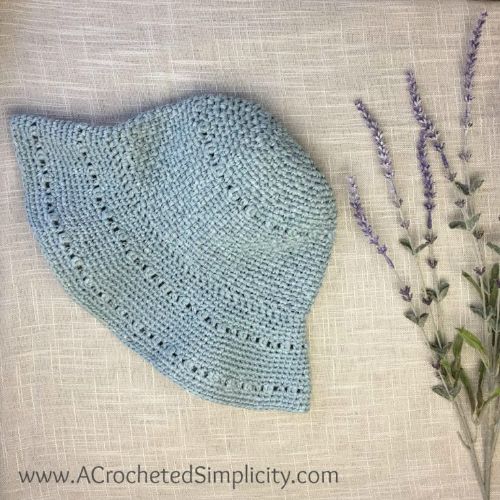 This sun hat is made in a nice neutral shade and perfect for a day out at the beach or a quick trip to the grocery story. That's what makes sun hats so great – you can pop one on for any occasion.
---
The Floppy Brim Sun Hat by Ambassador Crochet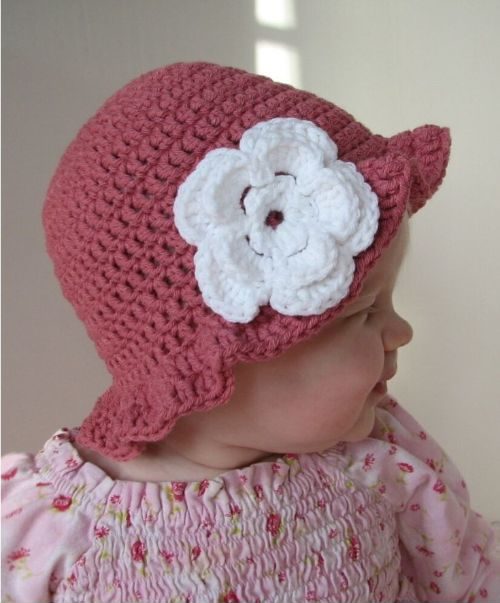 Here's another crochet floppy brim sun hat pattern for those who love having a nice flexible brim. This one can be made for your little ones too or even gifted to your near and dear ones.
---
The Low Ponytail Sun Hat by Fosbas Designs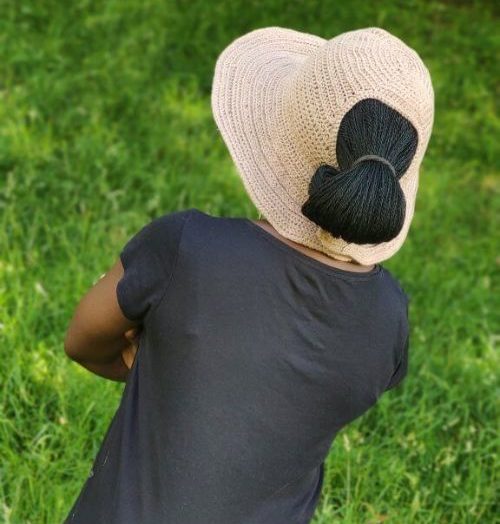 This sun hat is perfect for all of those who don't want to keep their hair open under their hat. It can be tough trying to fit a bun or ponytail under a sun hat but this pattern allows you to conjure up one which is just right for your hairstyle.
---
The Makin' Lemonade Sun Hat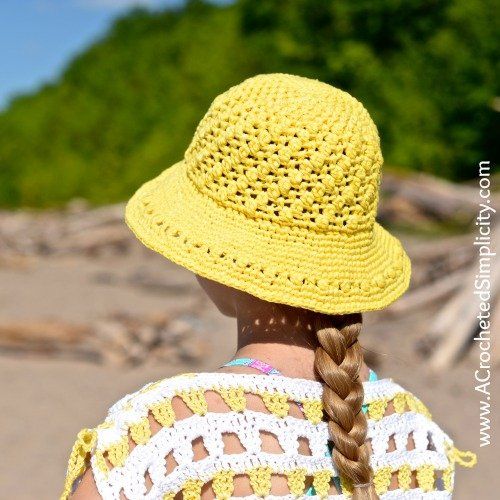 Are you looking for a fresh, fun crochet pattern which leaves you with a gorgeous sun hat? This is the pattern for you. If you're planning a holiday, you can take this sun hat along and it'll be your trusty sidekick throughout.
---
The Bucket Hat by Zamiguz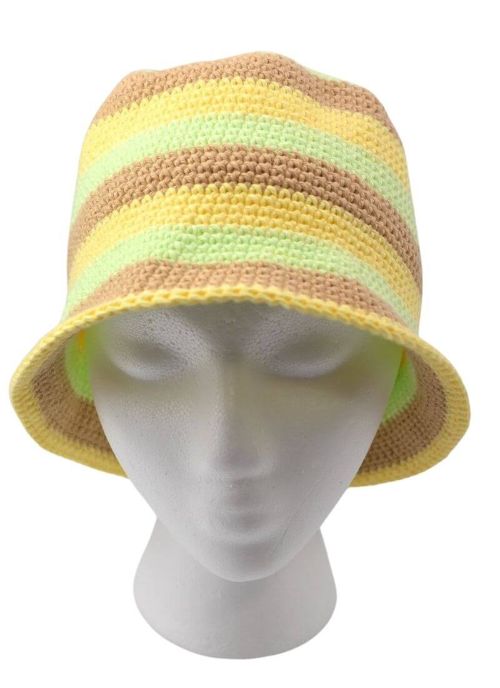 This bucket hat is an inspiration from the 90's and is a trendy item to have in your closet. You can wear it either in the summers or winters and make it in any color you'd like.
---
A Simple Kid's Sun Hat by Made With A Twist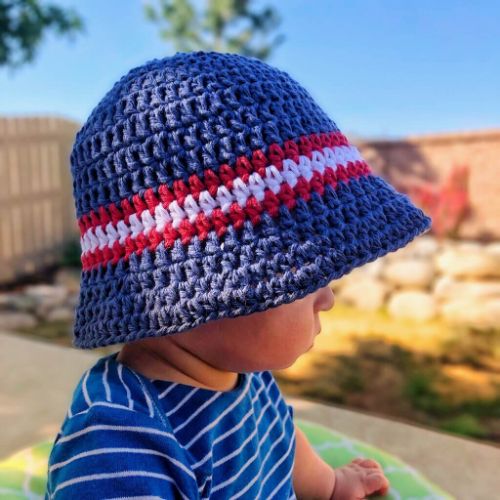 This beginner level sun hat is an adorable addition in your child's wardrobe. You can play around with the colors too and add stripes as you'd like to tailor each hat according to your child's personality.
---
The Beach Day Sun Hat by A Crocheted Simplicity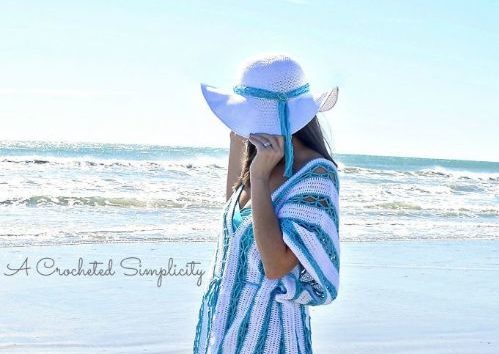 This crochet sun hat comes with a fabulous lace tie if you want to accessorize your hats. The pattern is easy to follow and you'll have a sun hat ready in time for your next trip outside the house.
---
Baby Shark Sun Hat by Jo to the World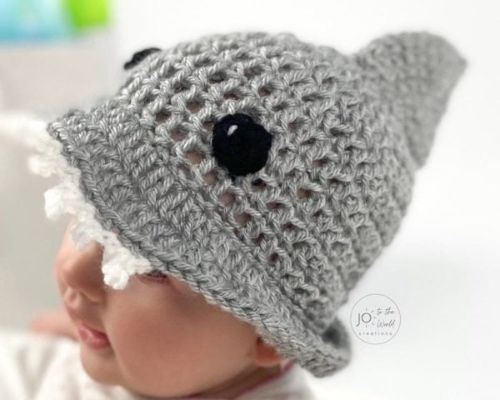 Is your child a big fan of the Baby Shark song? Do they want it on all the time while they bop to the music? If that's the case, this sun hat is perfect to sit atop their head while they sing along!
---