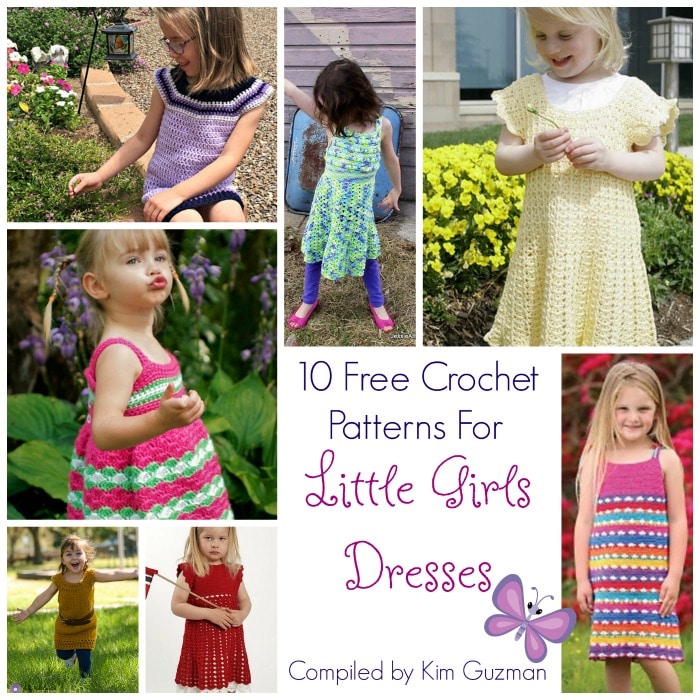 Shown:
1. Pretty in Purple Dress by Breann Mauldin of Hooked on Homemade Happiness
2. Child's Puff Stitch Halter Dress by Jessie Rayot of Jessie at Home
3. Sunny Day Girl's Dress by Joyce Nordstrom (direct PDF only)
4. Garden Party Baby Dress by Celina Lane of Simply Collectible Crochet
5. Dandelion Tunic Dress by Katie Clary of Salty Pearl Crochet
6. Princess Matilde Dress by DROPS design
7. Girls' Dress by Brenda Grobler for Elle Yarns (requires free registration and login)
Not Shown:
8. Caprice Girl's Dress by N.Y. Yarns (direct PDF only)
9. Granny Square Fabric Dress by Vita Apala of Mon Petit Violon
10. Garden Teal Dress by Stacey Williams for The Lavender Chair
Enjoy!