Crochet Slouchy Hats can be worn by men and women of all ages, they are especially popular with teens and twenty-somethings. If you're looking to make a gift for someone younger in your life then you can't go wrong with a good crochet slouchy hat pattern.
There are patterns on this list for crocheters of all skill levels whether you are just starting out or you've been working yarn for years. You are sure to find a slouchy hat that will challenge you and give you a great sense of accomplishment.
Many of the patterns come with scaling guides so you can make them for children, adults, and even people who have really big heads.
Simply Slouchy Beanie by Nicole Chase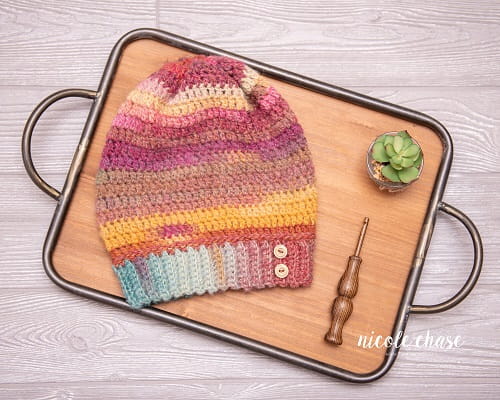 A simple but gorgeous looking crochet slouchy beanie that works well for all ages.
---
Skyline Snapdragon Slouchy Beanie by CrochetKim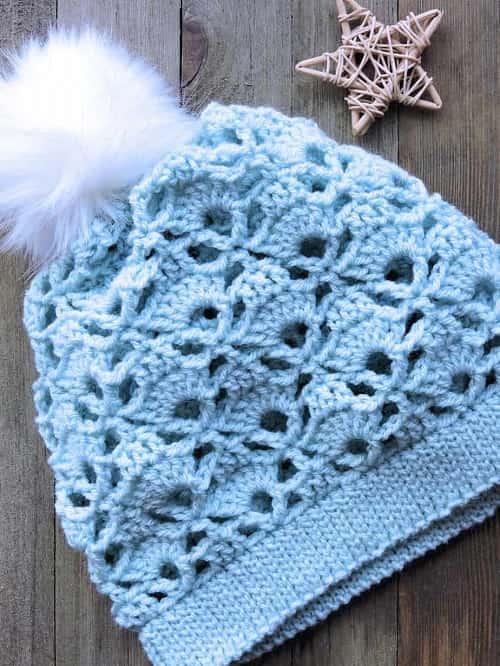 A summertime slouchy beanie begging to be worn with your favorite sundress.
---
Dandelion Field Beanie by With Alex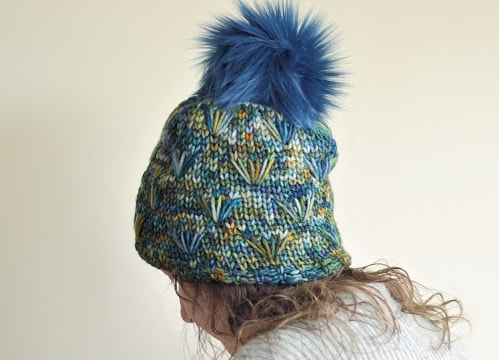 A slouchy beanie that looks quite simple at first glance but is actually decorated with a field of dandelions.
---
Jasmine Stitch Crochet Beanie by Amelia Makes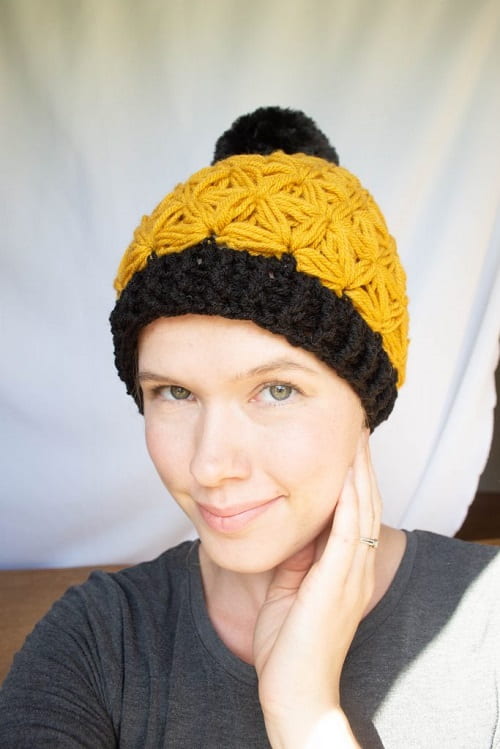 The Jasmine Stitch beanie is a bit more of an advanced hat for those who want something eye-catching that will give them a challenge.
---
San Fior Slouch Hat by Rebekah Haas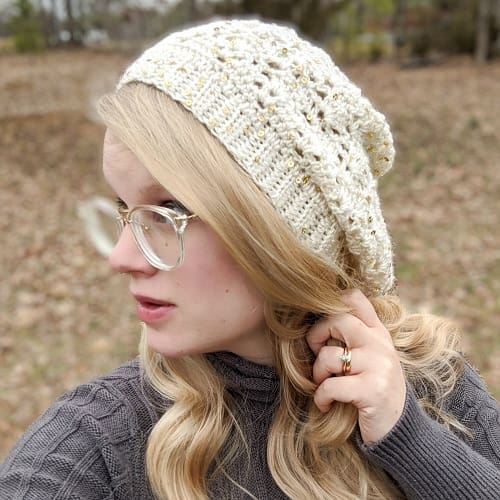 The most delicate and feminine crochet slouch hat you will ever find. Perfect for wearing in Spring and Fall.
---
Easy Wear Slouchy Beanie by Loopingly Made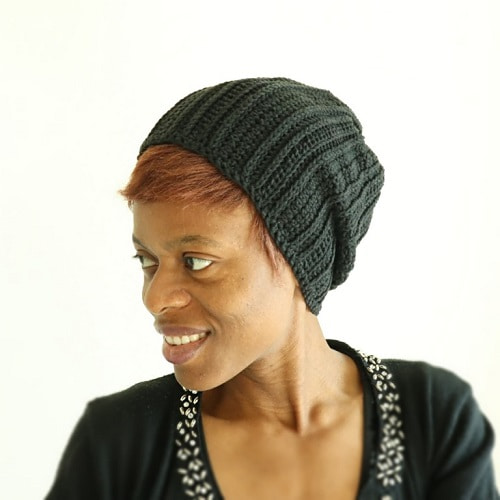 A slouchy beanie that is designed to fit any outfit from a business suit to a bathing suit.
---
Sheridan Ridge Slouchy Hat by Through the Loop
Designed to be worn when the weather can't decide between rainy and sunny without overheating you or leaving you cold.
---
River Gem Slouch Hat by Loopingly Made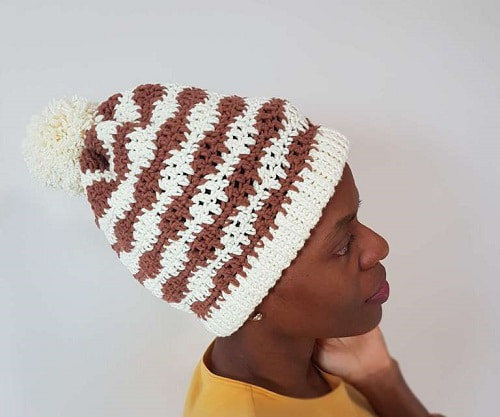 A pattern reminiscent of the twists and turns a river makes. This gem of a pattern also comes with a matching scarf.
---
Luxe Leopard Beanie – Worsted Weight by Crafting for Weeks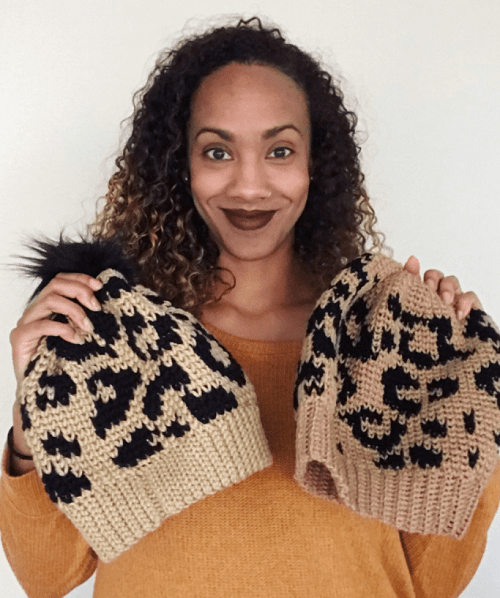 Everybody needs a little bit of leopard print in their lives and now they can get it in a luxurious slouchy beanie.
---
Venus Shell Slouch Hat by Salty Pearl Crochet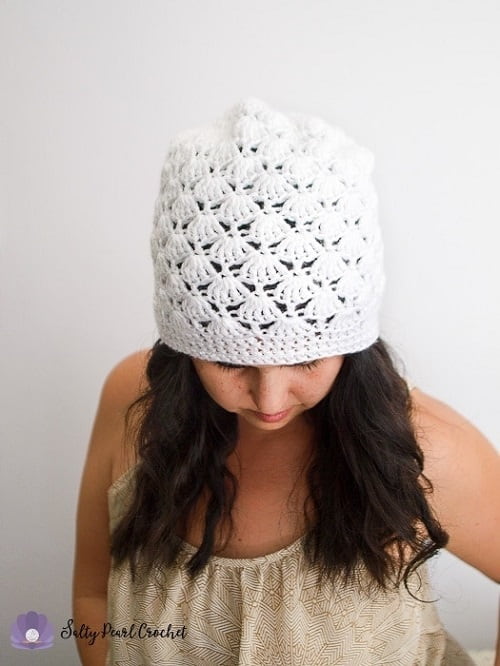 A delicate-looking hat perfect for a day out on the beach with your family.
---
Oatmeal Cable Slouch Hat by CrochetKim
A crochet slouchy hat ready to keep you warm on the coldest of winter nights, no matter the weather.
---
Trinity Slouch Beanie by Sigoni Macaroni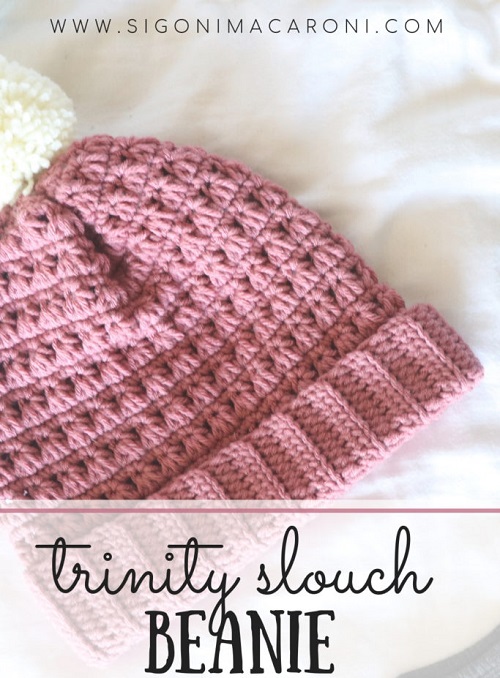 The perfect beanie for beginner crocheters who are ready to advance to the next level.
---
Snowy Slouch Beanie by TWC Handmade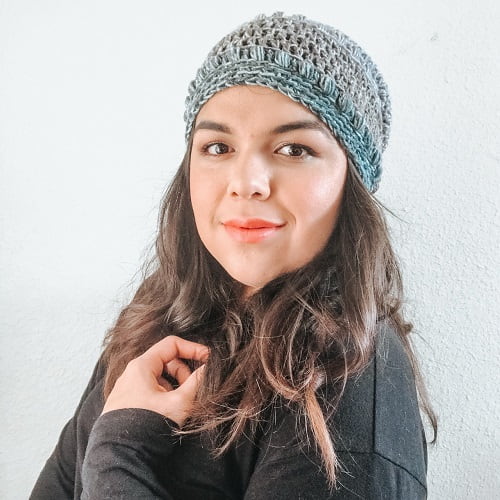 An amazing one skein project perfect for when the days start getting longer and Fall turns into Winter.
---
Diamond Slouch Beanie by A Crocheted Simplicity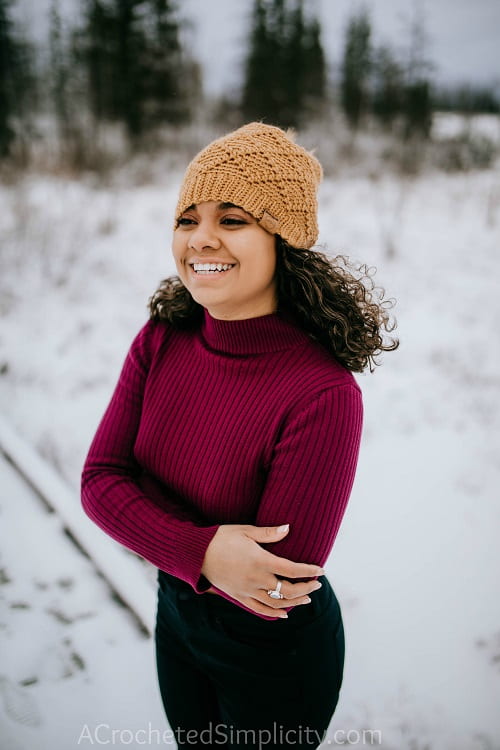 A wonderful unisex slouch that is guaranteed to keep your head warm even on the coldest of days.
---
Slouchy Hipster Hat by King and Eye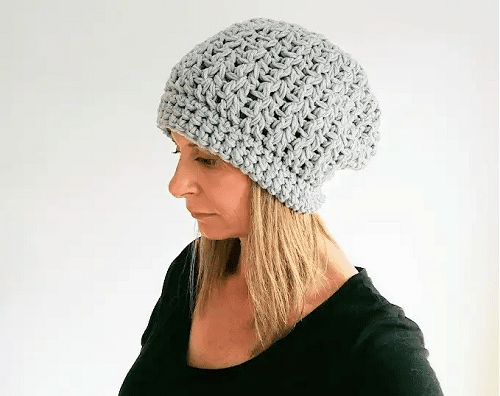 A super simple hat that's great for beginners and comes together quickly using chunky yarn.
---