Get ready to warm up your wardrobe with these beautiful beanie hats all designed by award-winning crochet designer Kim Guzman for CrochetKim.
In this roundup, we've gathered our most popular free crochet beanie hat patterns that are perfect for keeping you cozy and stylish.
From classic designs to trendy twists, these patterns offer something for crocheters of all skill levels.
So, grab your yarn and hook, and let's dive into the wonderful world of beanie crochet magic.
Skyline Snapdragon Slouchy Beanie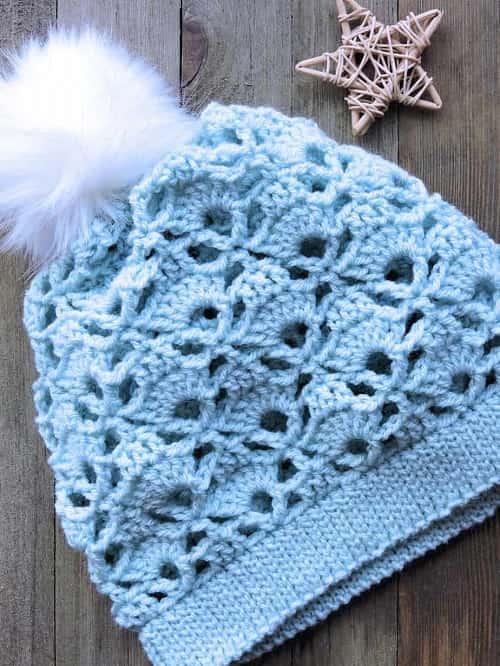 This cozy slouchy beanie hat will keep you warm and comfortable through the Fall and Winter seasons.
---
Game Night Slouchie Beanie Hat
Pair a fabulous self-striping yarn with a coordinating solid to achieve this wonderful, almost mosaic look.
---
Garter Ridge Beanie Hat
Kim fell in love with the heathery look of this gorgeous yarn. She made this beanie in just one day as she couldn't wait to see the finished look.
---
Favorite Stretchy Beanie Hat for Men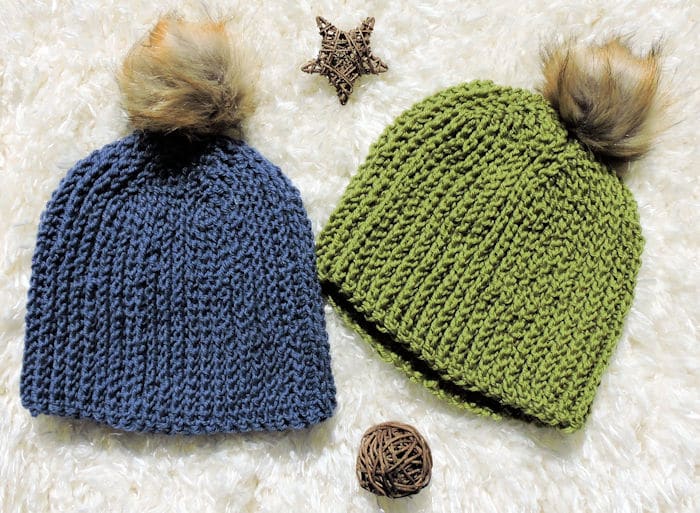 This beanie is super stretchy, more like a knit beanie, unlike what is normally seen with any other type of crochet ribbing.
---
Mesmeric Dots Beanie Hat
Using the 3-color technique, you can get this incredible look, but you use only one color per row.
---
Newborn Cable Beanie Hat
Here's a super quick and classy design. You can make several adorable beanies and have one for every outfit.
---
Unforgettable Spiral Beanie Hat
This hat is purposely worked at a loose tension, so it's nice, drapey, and easy to cinch at the top.
---
Candy Shoppe Beanie Hat
This fun beanie hat is made in the round from top to bottom. The ribbing is worked vertically to the last round in a join-as-you-go method.
---
Ombre Pop Beanie Hat
Kim chose the popcorn stitch for this hat to make the most efficient use of the yarn to show the color changes.
---
Easy Channel the Mind Beanie Hats
The hat is fairly stretchy and has no problem fitting the 22″ circumference of Kim's mannequin's head. This is a great hat for beginner crocheters to make.
---
Cables Around Beanie Hat
Isn't this fun? It's not often that you find cables in this direction. Enjoy this seamless top-down beanie in an exclusive Kim Guzman technique.
---
Easy Basic Slouchie Beanie Hat
Take this basic beanie hat pattern and add your choice of beads, buttons, flowers, bows, or purchased appliques.
---
We hope you enjoy looking at our favorite free beanie hats at CrochetKim.
Which one will you make first?
Happy Crocheting.
---