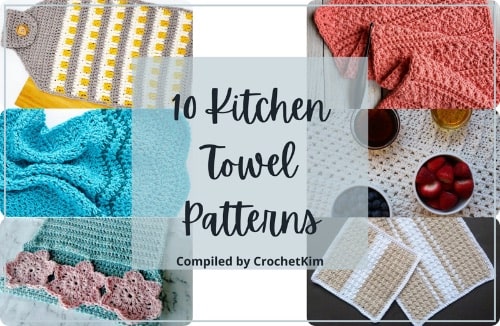 You can use them to clean your counters, grab hot pots off the stove, dry your hands with, and all sorts of other little activities.
We've got a list of 10 free crochet dishtowel patterns which are sure to help make your kitchen adventures go a little smoother.
The Kitchen Hand Towel-Dishcloth by Crochet 'n' Create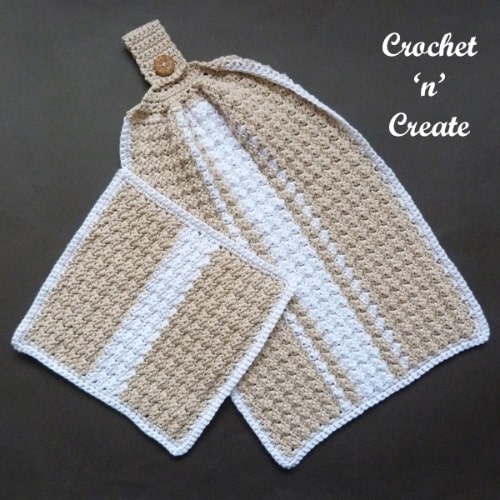 This kitchen towel comes with a dishtowel extra! So you can make yourself a matching set according to whatever theme you have going in the kitchen. Nothing beats some crocheted synergy!
---
Crochet Hand Towel by Sweet Bee Crochet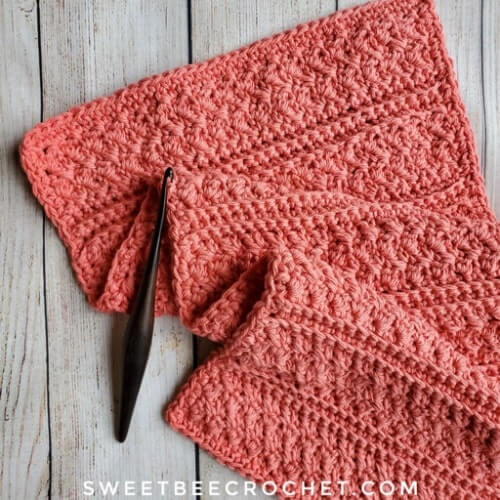 If you're looking for a kitchen towel that comes with unique stitch variations which will allow you to learn something new, this is the pattern for you. The texture is unlike any other towel you'll have at home and by making it with soft yarn, it won't scratch up your surfaces either.
---
Kitchen Towel by Handmade by Raine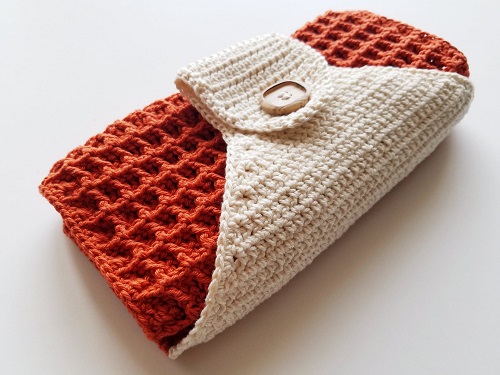 One of the best things about this kitchen towel is that it's made out of the waffle stitch. So, if you see this one lying around after you've crocheted one for yourself, there's a good chance you'll be reminded to treat yourself to a heaping bowl of waffles for breakfast!
---
Blooming Hand Towel by Rows and Roses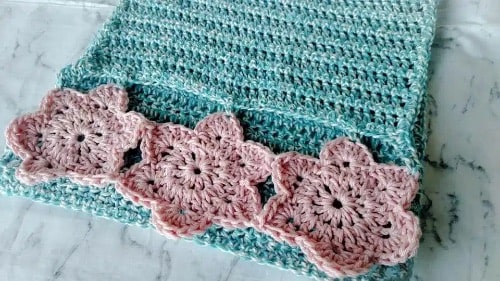 This towel is a gorgeous floral addition to your kitchen. It's worked up with some very basic stitches which any beginner will be able to tackle without difficulties. You can add some of these crocheted flowers to other kitchen yarn-made items you have too.
---
Volume One Hand Towel by Eye Love Knots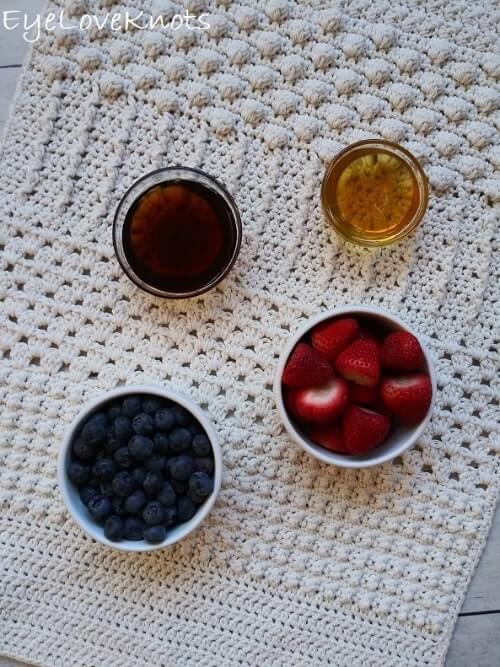 Look at all of the stitch variations in this one towel! You can decide to keep all of them together, as they did in this pattern, or you can choose whichever stitch you like best and make a whole towel out of it. The possibilites are endless!
---
Moss Stitch Towels by Made by Gootie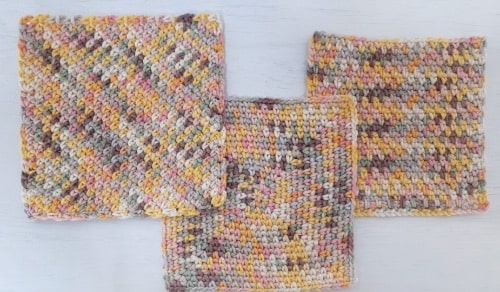 A three-in-one for all of those looking to master the classy-looking moss stitch. While making this set of towels, you'll learn the many ways you can use the moss stitch, from corner-to-corner to the magic circle design.
---
Floral Blooms Hand Towel by A Crocheted Simplicity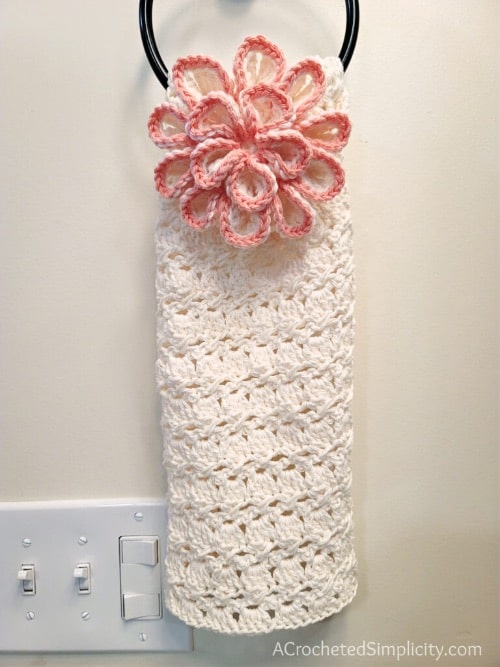 The beautiful flower on this hand towel gives it just the right amount of personality to fit into any of your living spaces. The best part is that the design doesn't come in the way of a good drying session so you can use the towel as you want but also not compromise on looks.
---
Ripple Dish Towel by You Should Craft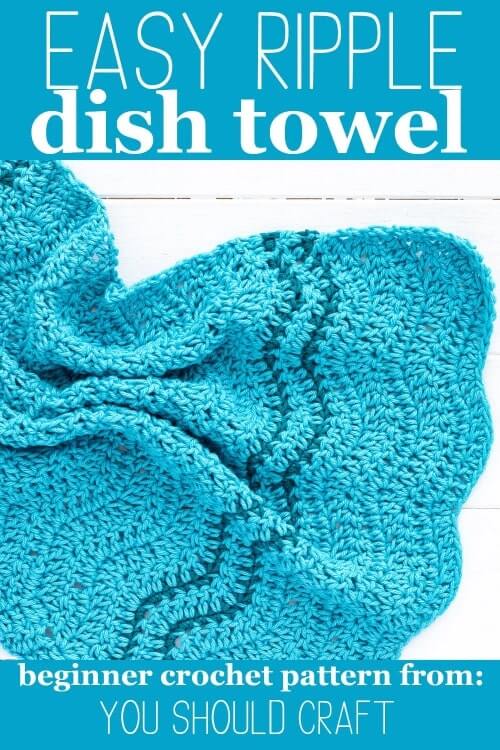 The ripple design is a cassic in crochet and this is the right pattern for all of those who love a good wave in their towels. You can add some stripes in the middle too, giving it a bit of a color variation, or keep it one solid color. The choice is always yours in crochet.
---
Sunshine-y Hanging Towel by Sunflower Cottage Crochet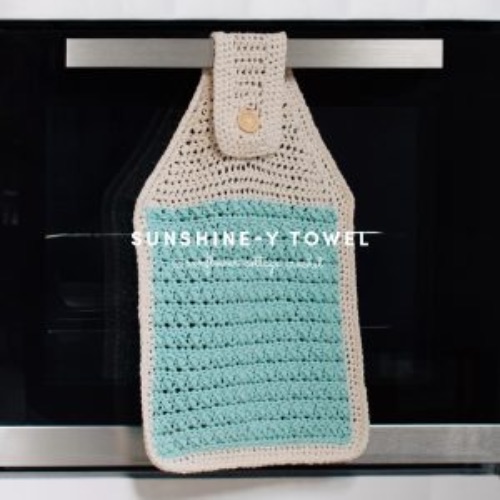 Here's another hanging towel which is simple to make and will use up all of that scrap yarn you have lying around. Since kitchens are usually full of handles on cupboards, stoves, microwaves, etc., there will always be a space for one of these towels.
---
Apartment Towel by Handmade by Raine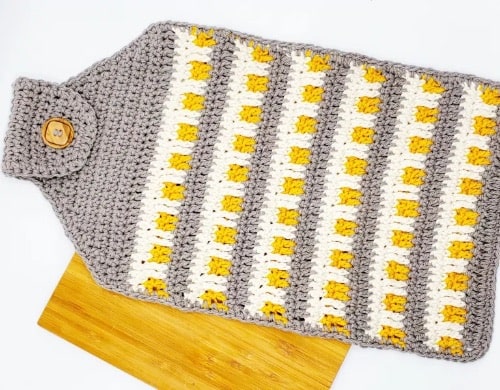 This towel certainly lives up to its name. The little boxes make it look like an apartment building with the lights on in each room! If you live in an apartment or have had one before, this is a great pattern to help you relive those days.
---