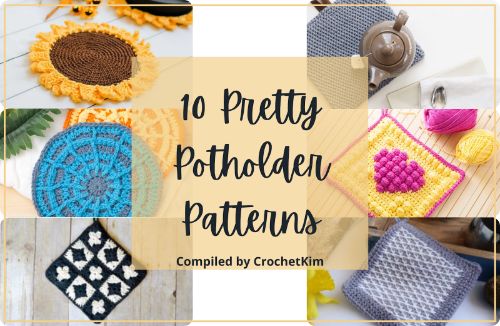 Potholders are a staple for any good chef who needs to pick up hot skillets, cooking pots and frying pans. They also come in handy when you need to set down something warm and you're worried it might sear the tabletop.
Whatever you use your potholders for, it's always a good idea to have a few on hand. And what better way to acquire them than to crochet them in the comfort of your own home?
That's exactly why we've rounded up 10 pretty free crochet potholder patterns for you which are sure to add both beauty and utility to your kitchen.
Bobble Heart Potholder by You Should Craft
This potholder has a lovely texture to it which can actually help double it as a washcloth. There's also a loop at the end so that you can hang it on a nail and it'll brighten up your walls. So much out of just one potholder pattern!
---
Tunisian Crochet Tresca Potholder by Raffamusa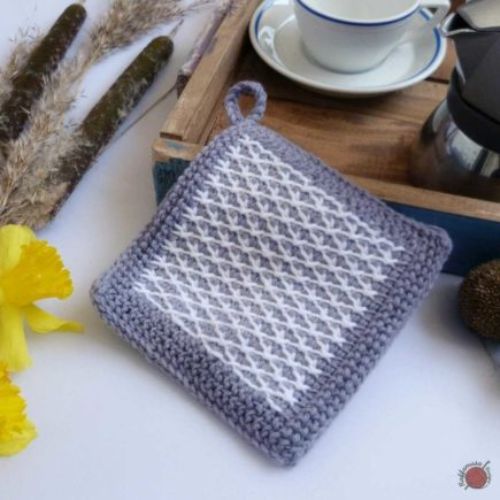 This classy-looking potholder is double-sided and worked up in Tunisian crochet. You'll make two squares and sew them together to give it extra firmness and a lesser chance of you accidently touching a hot pan.
---
Double Thick Potholder by Madame Stitch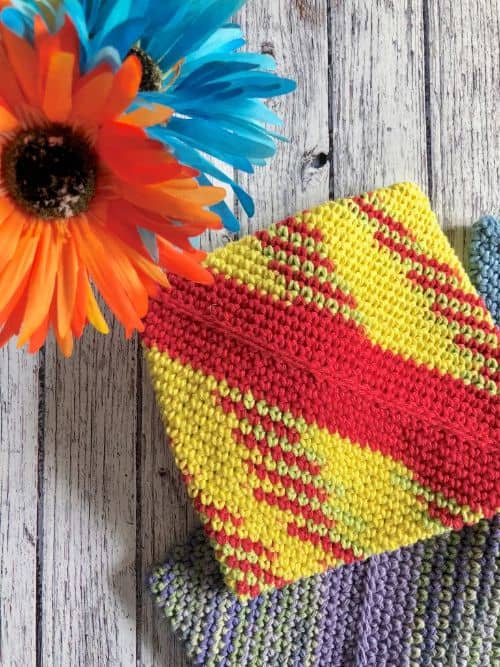 Here's another thick potholder with a very unique design. We can guarantee you won't find a similar looking potholder in the market in the shades you like and you can use up all of your scrap yarn to achieve that intricacy.
---
The Wagon Wheel Potholder by You Should Craft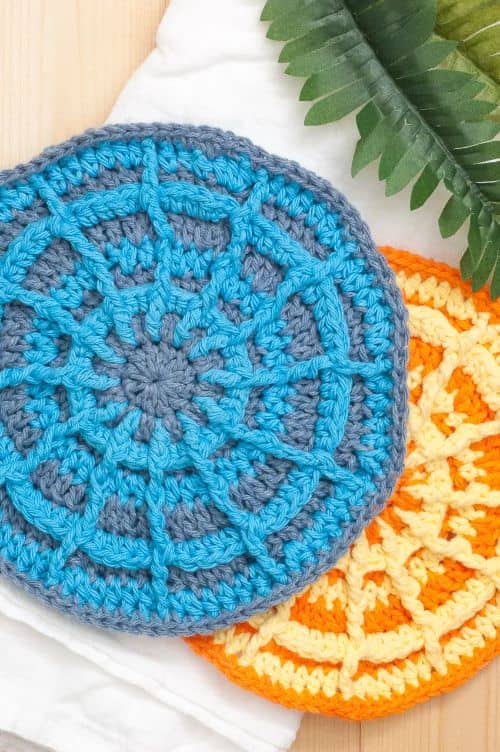 While square and rectangle potholders are classic, there's no rule that you can't have potholders in different shapes! That's where this Wagon Wheel comes in. Using two colors of your choice, you can make these round ones to fit perfectly under your pots and pans.
---
The Best Modern Hot Pad by Mama in a Stitch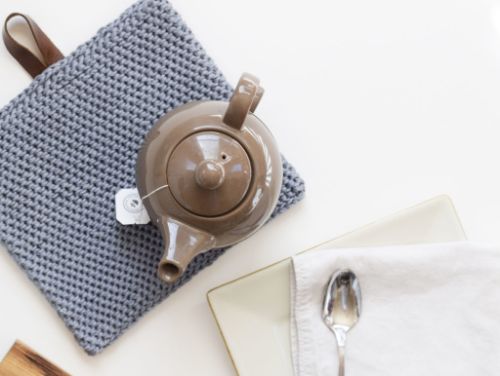 We have a lot of colorful patterns on our list but alongside those bright ones, there is definitely room for elegant potholders too. This simple, chic potholder is made up in a neutral shade and if you want to crochet something for yourself in one go, this is the pattern for you.
---
Potholder with Lace Trim by CraftBits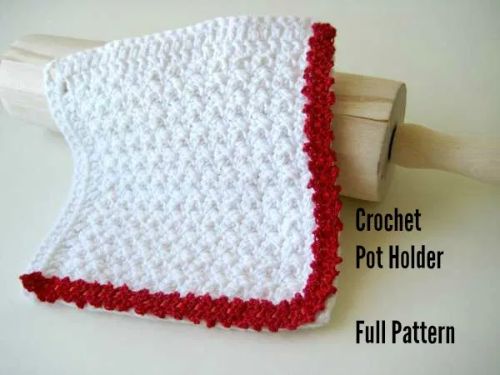 A few stitch variations here and there, some fancy texture, add a lace trim, and you'll have this potholder in hand in no time! The pattern is easy to follow with a lot of repeating rows for all of the beginners and experts out there.
---
Double Thick Cotton Potholder by Crochet 'n' Create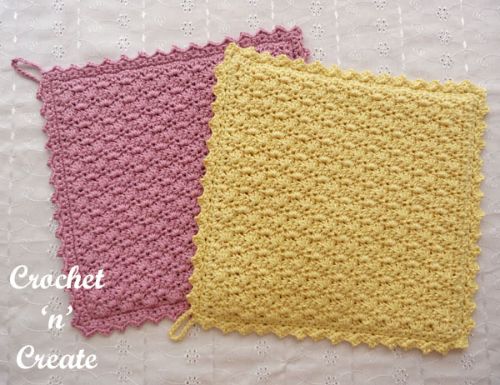 Thick potholders seem to be trending because this is another one of those gorgeous patterns! This crochet potholder utilizes cotton yarn which is great to keep your utensils from scratching up from use.
---
Modern Granny Square Potholder by Mama in a Stitch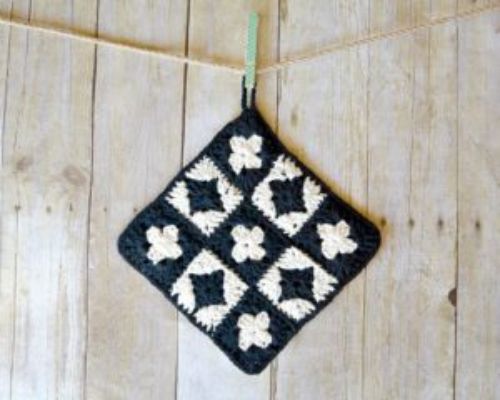 Granny squares are very versatile and you can make all sorts with different flower designs in between. There are solid granny squares, alternating color ones, and now, you can use a special type for your potholder through this pattern!
---
Sunflower Potholder by Nana's Crafty Home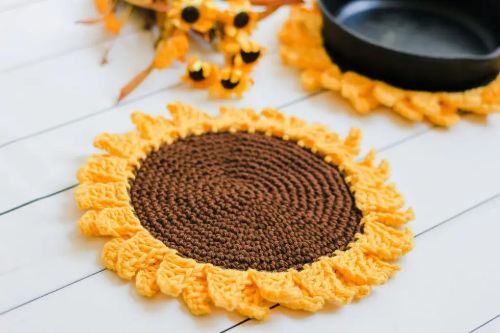 What a fresh, brilliant potholder! And one you don't have to worry about watering either. For all of those gardeners and plant lovers out there, this potholder brings a bit of the garden into your home.
---
Cast Iron Potholders by Green Fox Farm Designs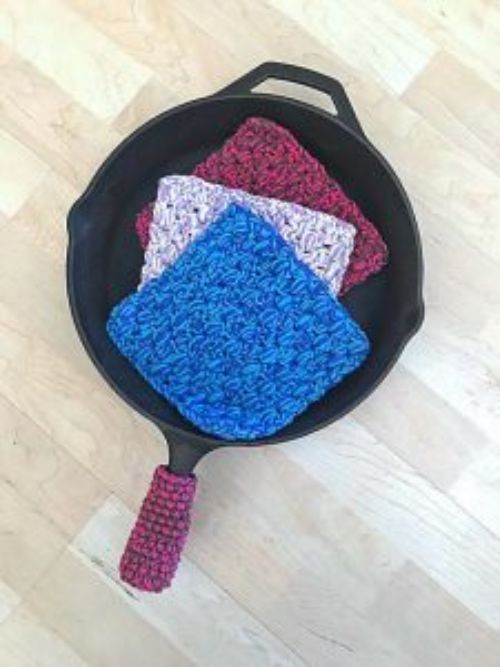 These cast iron potholders come with handle covers to keep them from getting dirty and giving your pots and pans a not-so-happy look. A two-in-one! And if you make a few, you can give them as giftsets to all of the chefs in your life.
---