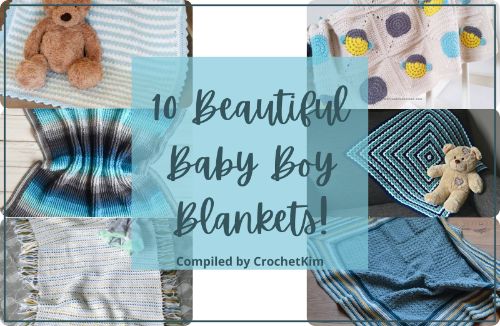 For all of the new parents out there, or the old, or those who haven't become parents but their near and dear ones have, nothing serves as a sweeter gift than a handmade crochet baby blanket.
But sometimes it's much harder to sift through all of the hundreds (even thousands!) of patterns to find the perfect one. That's why we've rounded up 10 absolutely beautiful FREE crochet baby boy blanket patterns which will help you choose the right pattern faster.
The 6-Day Baby Boy Blanket by Betty McKnit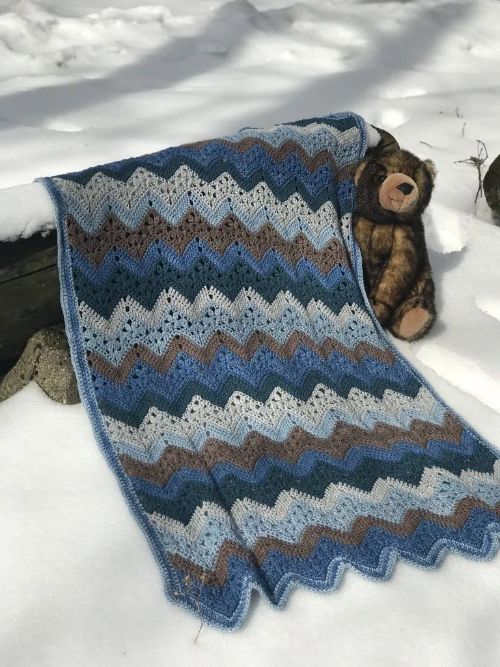 Look at all of those marvelous stitches and shapes! This crochet baby boy blanket is uniquely worked up and you can use as many colors as you'd like to make sure all of the stitch designs really pop.
---
The Bumble Bee Baby Blanket by Raffamusa Designs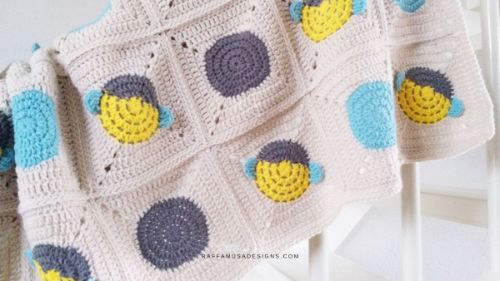 This baby blanket is made by attaching cute little granny squares together which even have chubby bumblebees on them. The best part is that if you don't like carrying around a big project, you can crochet these granny squares on the go and attach them all when you're done.
---
The Boutchou Blanket by Knitting with Chopsticks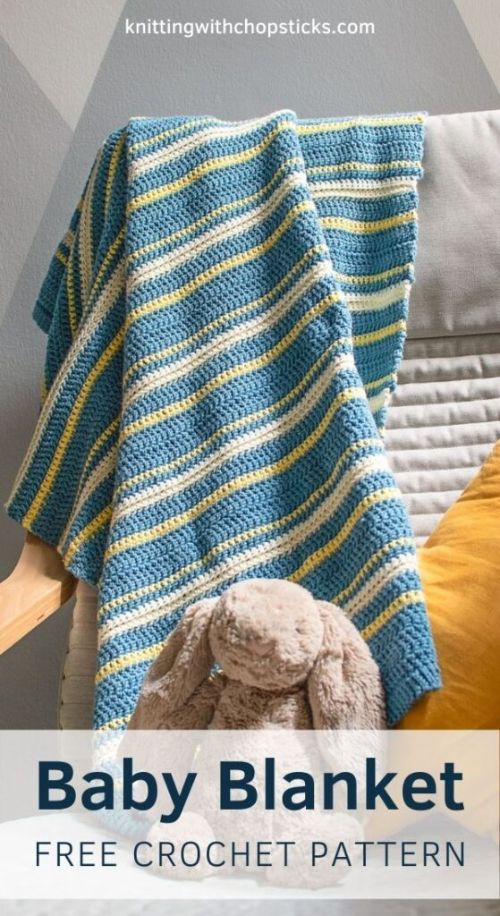 While some blankets come in a specific size, this pattern can be adjusted for so many different sizes that you'll surely find the one you need. Take a look at the size chart and dive right in to crochet this simple and sweet baby blanket.
---
The Seaside Blanket by Han Jan Crochet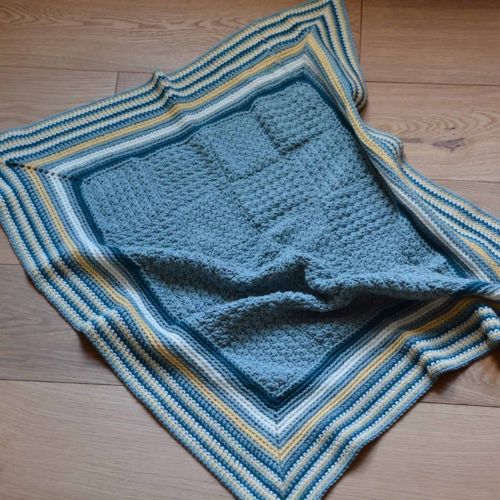 This blanket is worked with squares in the center and stripes all around. You'll have the chance to make some fun motifs and also add as many rows around as possible for the border (if you want a thinner or thicker one). Such flexibility is always great to have when crocheting a blanket.
---
The Granny Gingham Baby Blanket by Madame Stitch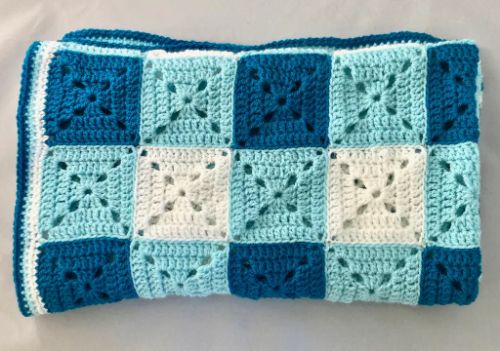 Here's another pattern worked up with granny squares. What's perfect about this one is you can make less squares for your baby and more squares for a matching blanket for yourself! That's definitely a new way to twin with your child.
---
The Aurora Skies Ribbed Blanket by Nana's Crafty Home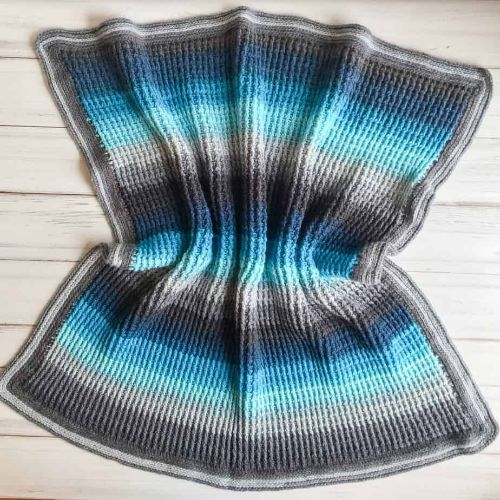 There are few color combinations in the world which beat a gorgeous gradient such as this one. Not only will you have an ombre effect, this blanket is textured too to give it a ribbed feeling.
---
The Woven Baby Blanket by Blue Star Crochet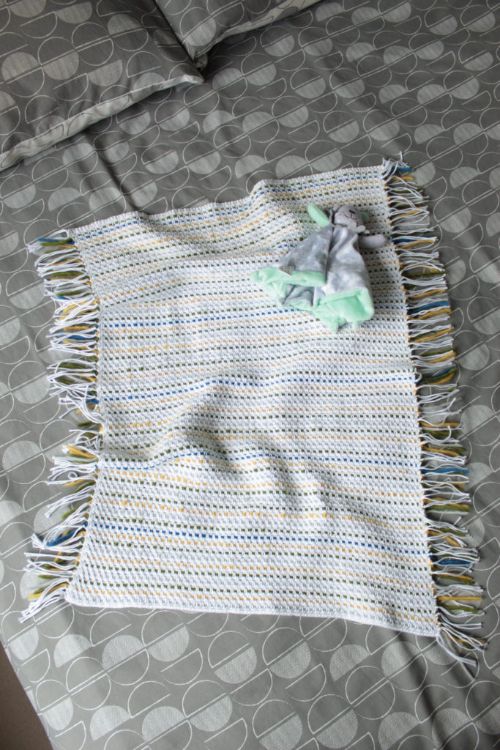 This pattern was created precisely to make a crochet blanket that looks woven. And you won't have to weave any extra ends in by the time you finish because they'll create the fringe for your blanket. What's better than a big project with little maintenance work in between?
---
The Dream Weaver Baby Blanket by Ambassador Crochet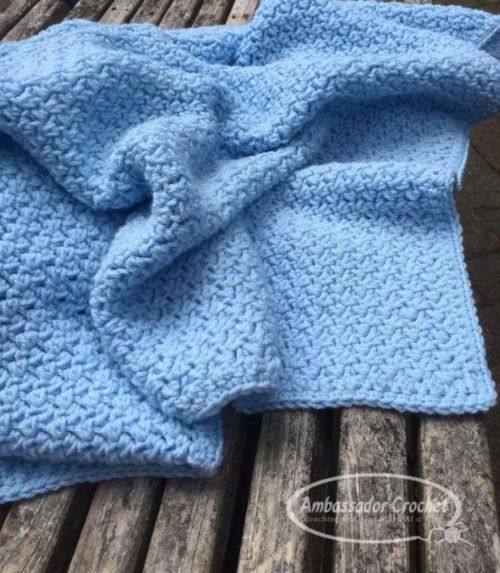 This pattern is for a warm cuddly blanket which is sure to have its user dreaming about cotton candy and clouds. Worked in one solid color with a nice stitch detail, you can use up any extra skein you have around without the worry of changing colors in between.
---
The Get in Line, Granny! Afghan by A Crocheted Simplicity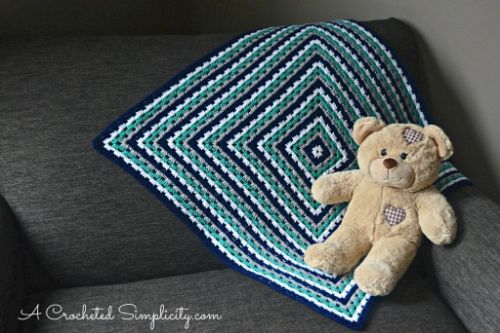 This baby blanket is reversible and gives a spin on the granny square with an extra stitch pattern that is sure to make it a unique addition in any baby's crib. You can also use all of your scrap yarn to make as many rows of as many colors as you'd like!
---
The Baby Boy Afghan by Crafting Each Day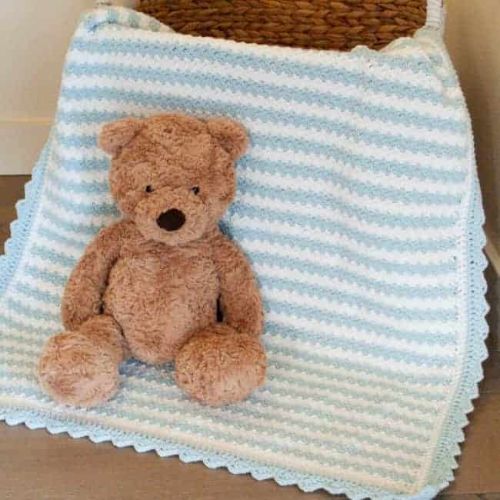 If you're a beginner looking for a bit of a challenge – this pattern is for you. You'll use your basic stitches and learn something new to make that special border around the blanket. And when you're all done, you'll have a baby boy blanket on your hands along with a few new tricks up your sleeve.
---
Related
You may also be interested in our easy baby blanket roundup.