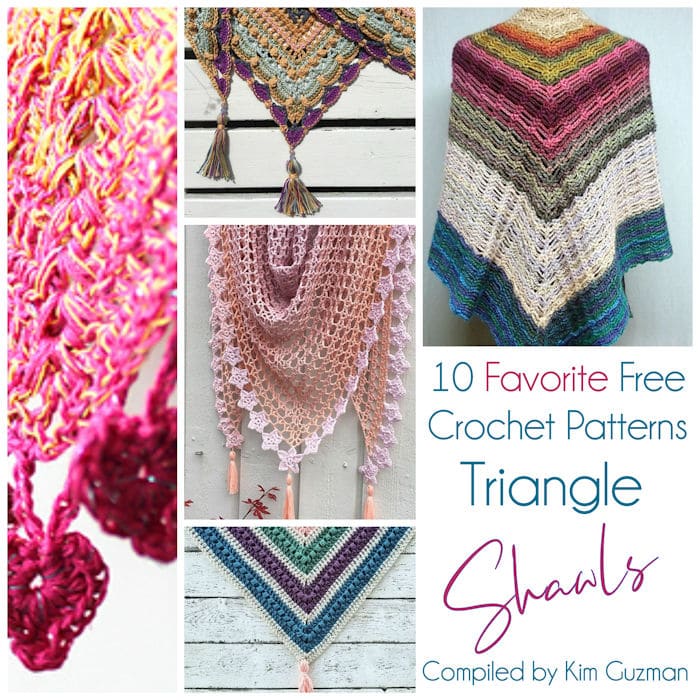 Triangle shawls are crazy popular right now! Everyone is loving them. I know that I hear that a lot of you aren't "shawl people". I hear ya! I don't really consider myself a shawl person either. Triangle shawls, though, you can wear them like a scarf with the point in front. Trust me. It's a beautiful thing and perfect to keep your neck warm while wearing your winter coat.
Shown:
Notice and Disclaimer: All crochet patterns written by Kim Guzman at CrochetKim are in US terms. All photos not copyright to Kim Guzman are posted with permission. This website contains affiliate links.
Read Privacy Policy here.
1. Lovely Luisa Shawl by Wilma Westenberg from Wilmade
MY LATEST VIDEOS
2. Lost in Time by Johanna Lindahl from Mijo Crochet
3. Tea Flower by Johanna Lindahl from Mijo Crochet
4. The Spring Shawl by Breann Mauldin from Hooked on Homemade Happiness
5. Unchained Shawl by Jessie Rayot from Jessie At Home
Not Shown: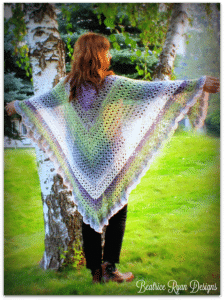 6. Amazing Grace Angel Wing Shawl by Elena Hunt from Beatrice Ryan Designs
7. Earl Grey Wrap by Alexandra Tavel from Two of Wands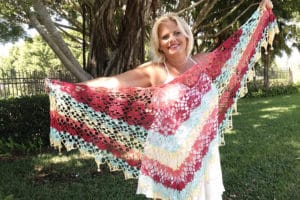 8. Sanibella Beaded Shawl by Kristin Omdahl from Kristin Omdahl Designs
9. Kaleidoscope Shawl by Sara Kay Hartmann for Red Heart Yarns
10. Spring Shells Shawl by Jessie Rayot from Jessie At Home
Enjoy!
Many of you have written to me to ask how you can help support CrochetKim. A Patreon account was suggested but I thought it would be better to provide ad-free PDFs of my patterns so you would get something in return. I'm steadily working on adding PDFs to all my patterns and I've also made this compilation available at a discounted price. You can, of course, view, print, paste to a word processor, convert to PDF, etc. on your own. This is just an extra feature so that people help out, if they want. Thank you to all of you for your overwhelming support and kindness these many years. Enjoy!