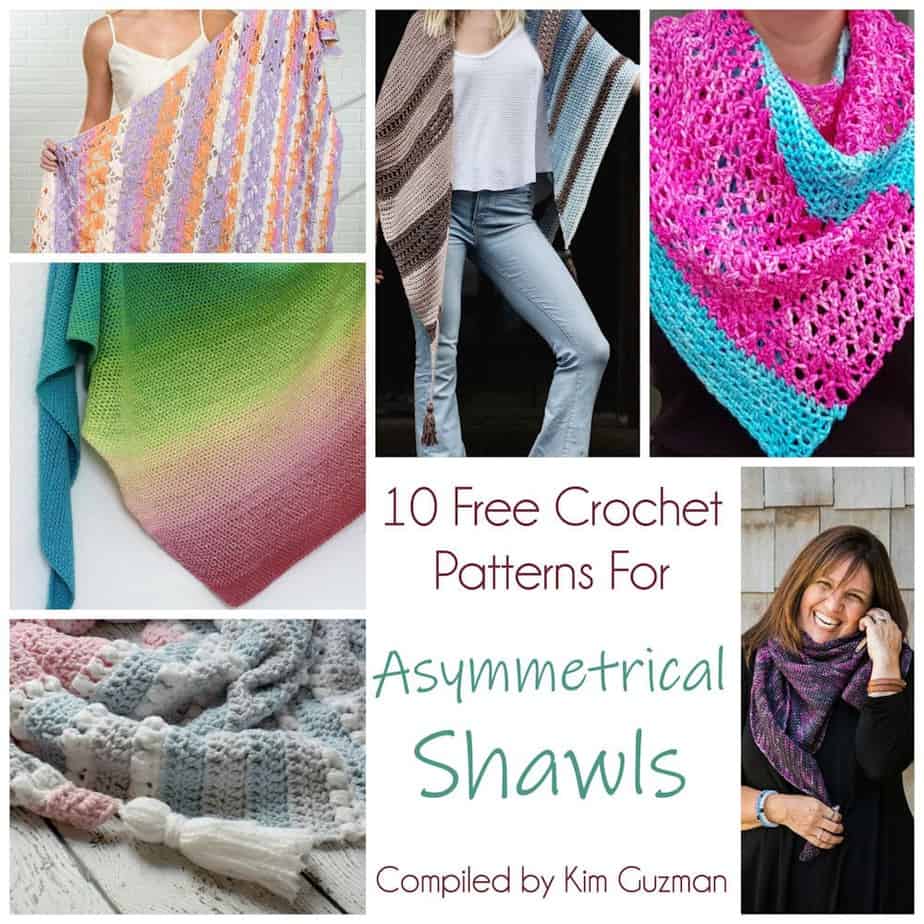 Way back in 2012, I designed a shawl that was in a really cool shape. It was a triangle, but it wasn't a right angle triangle like you normally see in crochet. It was more of a sort of long triangle. I loved it so much! It was especially attractive to wear it with the point in the front and the long end wrapped around the back of the neck and hanging at the shoulder.
I loved that look but I didn't know what to call it….. until now! The shawl shape has now become trendy and it's apparently called Asymmetrical. I never can come up with names like that at the time of designing. Here are 10 great shawls I know you're going to love!
Shown (left to right, top to bottom)
Notice and Disclaimer: All crochet patterns written by Kim Guzman at CrochetKim are in US terms. All photos not copyright to Kim Guzman are posted with permission. This website contains affiliate links.
Read Privacy Policy here.
1. Migration Shawl by Premier Yarns Design Team
MY LATEST VIDEOS
2. Earl Grey Wrap by Alexandra Tavel of Two of Wands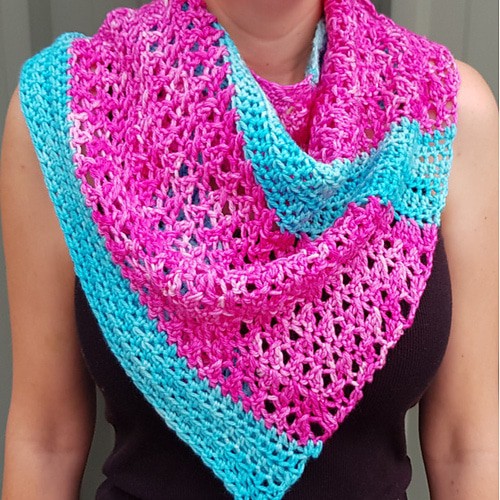 3. Abbie Shawl by Claire Sullivan of bobwilson123
4. Nereide by Silke Reibeling of Häkelreigen
5. Daydreamer Wrap by Breann Mauldin of Hooked On Homemade Happiness
6. Gramercy Asymmetrical Triangle Shawl by Michele Costa of Stitch & Hustle
Not Shown in Collage
7. Waves at Sunrise Shawl by Pamela Rappaport
8. Easy Breezy Triangle Scarf by Hayley Joanne Robinson
9. Solid and Lace Asymmetrical Shawl by Kristyn Hertrich of Kristyn Crochets
10. Saoirse by Aoibhe Ni
This concludes your Link Blast! Enjoy!
Looking for more Super Trendy Shawls?
10 Free Crochet Patterns for Triangle Shawls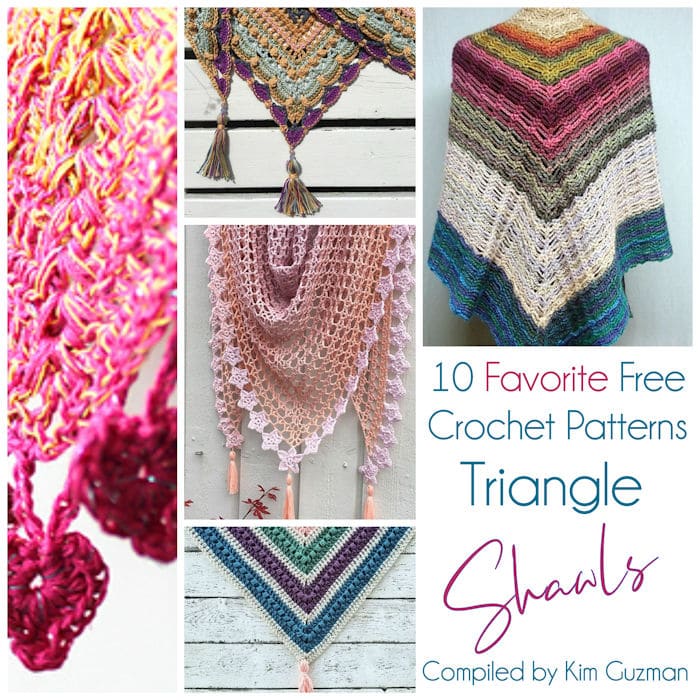 Many of you have written to me to ask how you can help support CrochetKim. A Patreon account was suggested but I thought it would be better to provide ad-free PDFs of my patterns so you would get something in return. I'm steadily working on adding PDFs to all my patterns and I've also made this compilation available at a discounted price. You can, of course, view, print, paste to a word processor, convert to PDF, etc. on your own. This is just an extra feature so that people help out, if they want. Thank you to all of you for your overwhelming support and kindness these many years. Enjoy!