I think that crochet themed wreaths have to be one of the coolest things I've seen in awhile. It never even occurred to me to make fun wreaths until I started seeing them online about three years ago or so. Here's a compilation of 10 different wreaths for your seasonal Christmas decorating.
Shown (left to right, top to bottom)
1. Season's Greeting Wreath by Lily Sugar'n Cream from Yarnspirations
2. Merry Christmas Wreath by Lily Sugar'n Cream from Yarnspirations
3. Peppermint Candies Wreath by Amber Millard from Divine Debris
4. Braided Christmas Wreath by Maria Bitner from Pattern Paradise
5. Christmas Wreath by Apeksha Prasad from Knot My Designs
6. Christmas in Bloom Wreath by Drops Design Garnstudio
Not Shown in Collage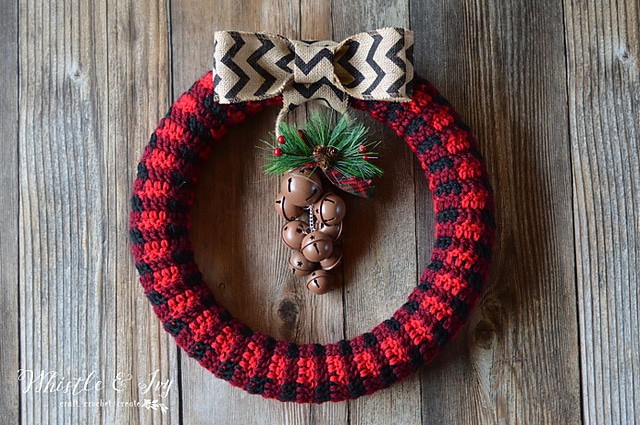 7. Buffalo Plaid Wreath by Bethany Dearden from Whistle & Ivy
8. Christmas Wreath by Lucy from Attic24 (UK terms)
9. Christmas Pattern Wreath by Susanne from Rats As Pets
10. Christmas Poinsettia Wreath by Tanya Shliazhko from Yarn Twist
This concludes your roundup. Enjoy!
Looking for more fun Christmas holiday decorations? Try these fun Christmas Stockings.