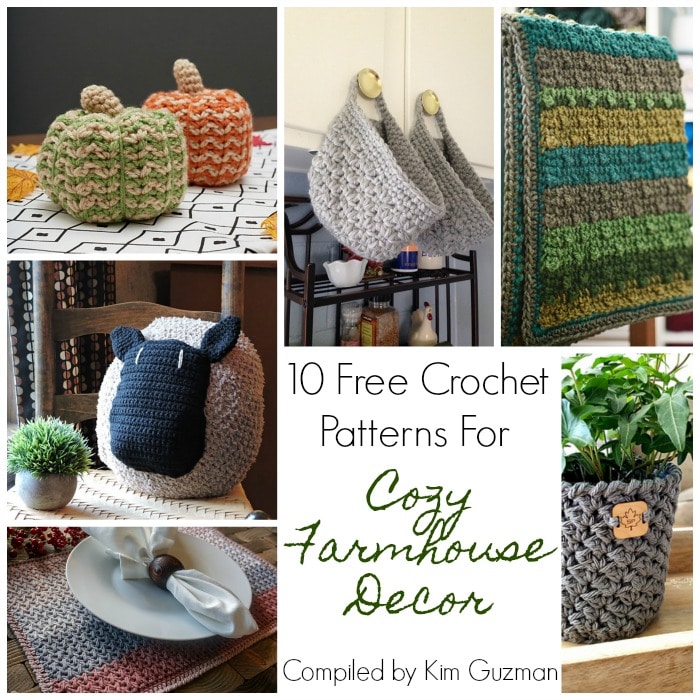 I love the rustic look of home decor that's so popular right now. I bought my first house last year about this time and it was the kitchen that sold me. I'm still amazed.
Yes, I'm posting a photo of my actual kitchen. How funny is that? I had no idea just how much I loved this style. Here are a few of my favorite free crochet patterns which I think would fit perfectly.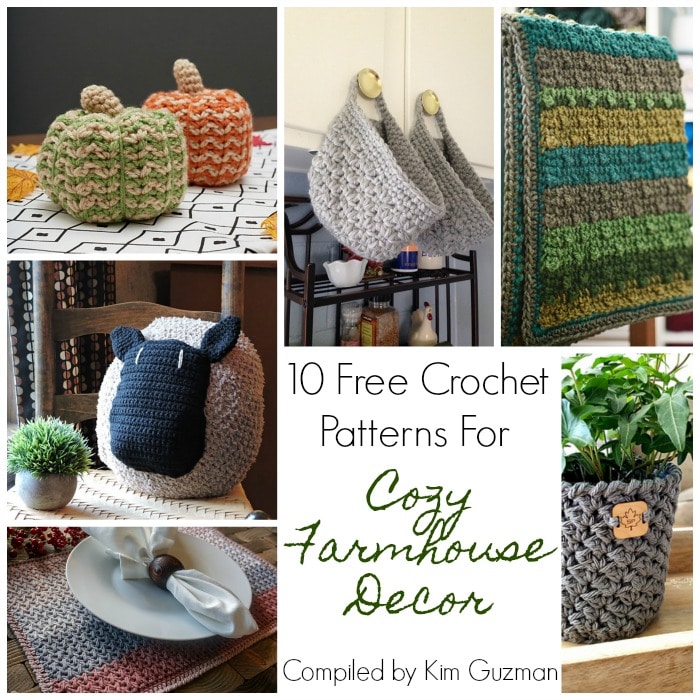 Shown (left to right, top to bottom)
1. Spicy Crochet Pumpkins by Cassandra Bibler for Red Heart Yarns
2. Moonbeam Baskets by Rachel Counts of Desert Blossom Crafts
3. Little Bobbles Blanket by Phanessa Fong of Designs by Phanessa
4. Love My Sheep Pillow by Kim Guzman of CrochetKim
5. Nutmeg Nibbles Placemat by Ashlea Konecny of Heart Hook Home
6. Julie Basket by Pam of Sincerely, Pam
Not Shown in Collage
7. Stoney Pebbles by Krista Cagle of Rescued Paw Designs
8. Handy Storage Basket by Cassandra Bibler for Red Heart Yarns
9. Dude Washcloth by Michelle Ferguson of Two Brothers Blankets
10. Aligned Cobble Tea Towel by Jamey of Dabbles & Babbles
When I was putting away the blankets from a closeup photo shoot last week, I realized that this stack of blankets had to be memorialized in photo. So pretty like this! I may have to leave them there for awhile because I just love looking at them.
This concludes your roundup. Enjoy!