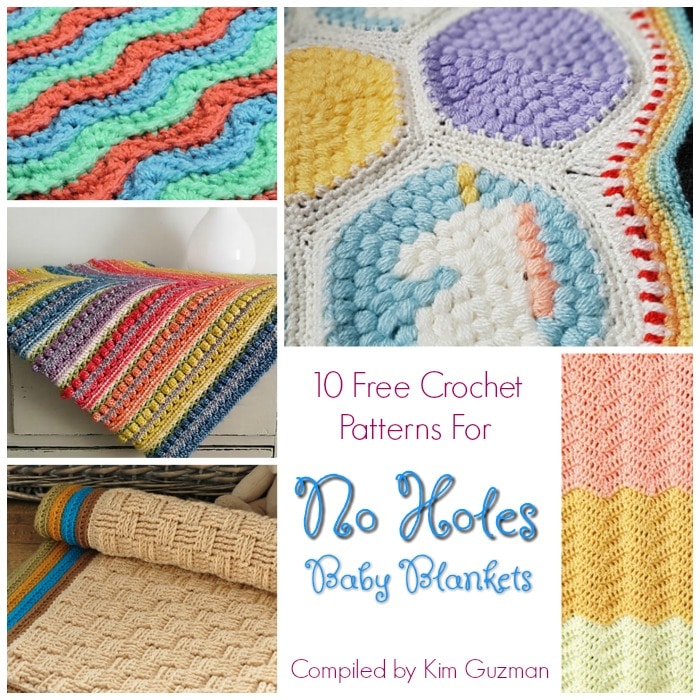 I know that I see a lot of requests from people for baby blankets without holes. I have never really worried about lacy baby blankets since I typically didn't put baby blankets directly on my babies. I usually put a receiving blanket first and then the pretty baby blanket on top for extra warmth. If you want some without holes, though, perfect for either boys or girls, I've got you ….. errrrr, baby covered!
Shown (left to right, top to bottom)
Notice and Disclaimer: All crochet patterns written by Kim Guzman at CrochetKim are in US terms. All photos not copyright to Kim Guzman are posted with permission. This website contains affiliate links.
Read Privacy Policy here.
1. Wavy Hugs Baby Blanket by Kim Guzman of CrochetKim
MY LATEST VIDEOS
2. Hexipuff Unicorn Blanket by Gina Rahman from Tangle Tree Creative
3. Namaqualand Blanket by Dedri Uys of Look At What I Made
4. Retro Baby Blanket by Hannah Cross of Hanjan Crochet
5. Warm Welcome Baby Blanket by Jess Coppom of Make & Do Crew
Not Shown in Collage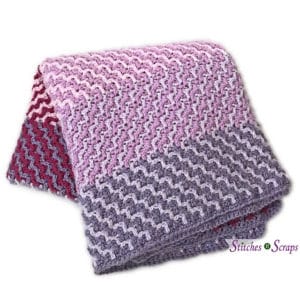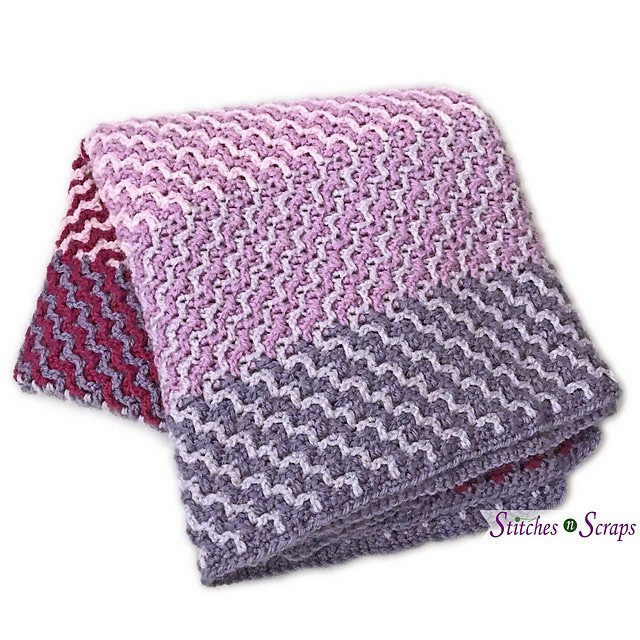 6. Jazzberry Baby Blanket by Pia Thadani of Stitches N Scraps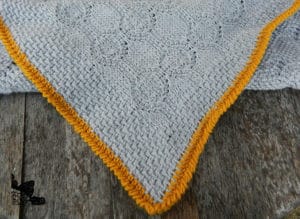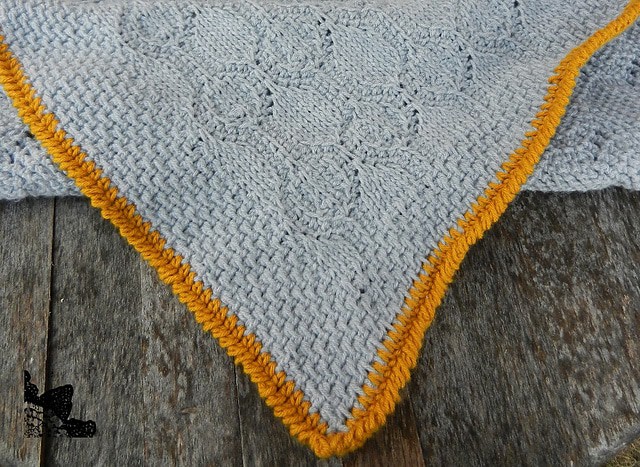 7. Puddles of Love Baby Blanket by Julia Schwartz of Designs by Diligence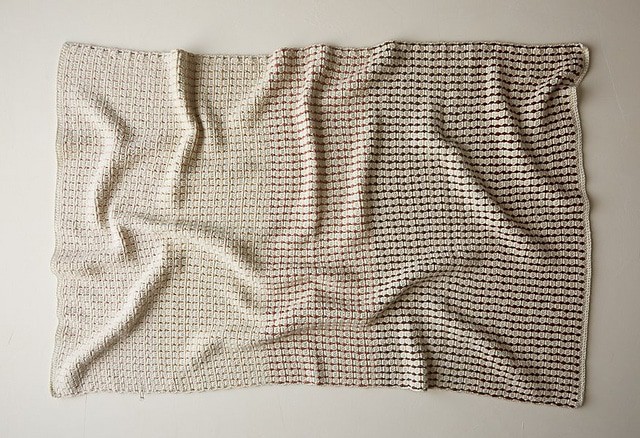 8. Crochet Tonal Blanket by Purl Soho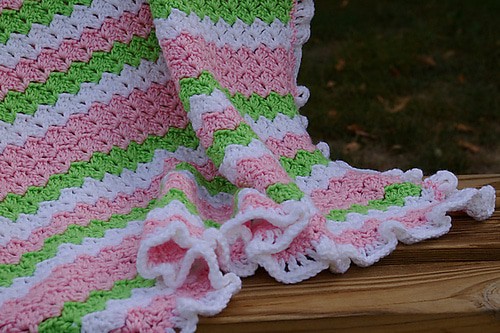 9. Arianna Baby Blanket by Anastasia Popova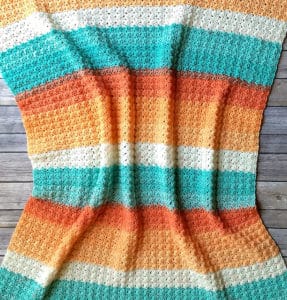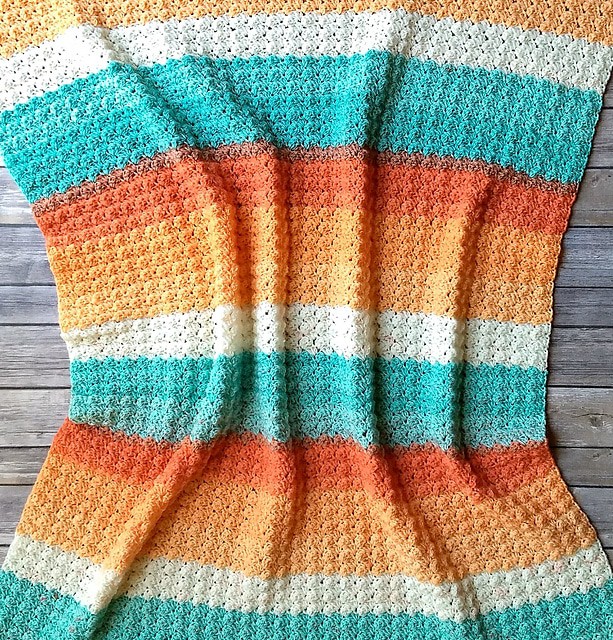 10. Everyday Baby Blanket by Mary P of Croyden Crochet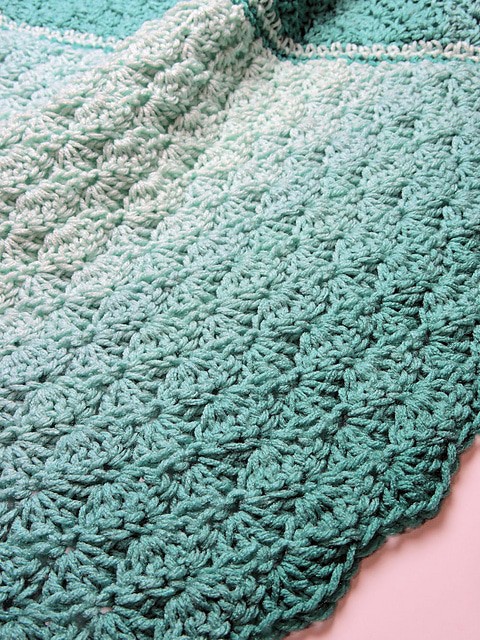 Bonus 11. Lucky Day Baby Blanket by Kim Guzman of CrochetKim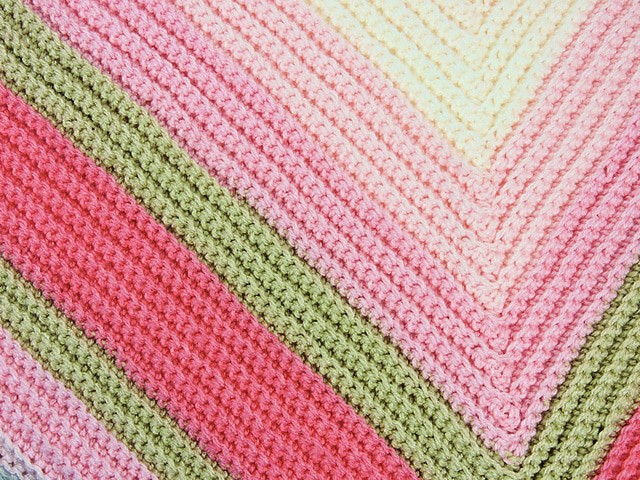 Bonus 12. Straight to the Heart Baby Blanket by Kim Guzman of CrochetKim
This concludes your Link Blast! Enjoy!
Many of you have written to me to ask how you can help support CrochetKim. A Patreon account was suggested but I thought it would be better to provide ad-free PDFs of my patterns so you would get something in return. I'm steadily working on adding PDFs to all my patterns and I've also made this compilation available at a discounted price. You can, of course, view, print, paste to a word processor, convert to PDF, etc. on your own. This is just an extra feature so that people help out, if they want. Thank you to all of you for your overwhelming support and kindness these many years. Enjoy!