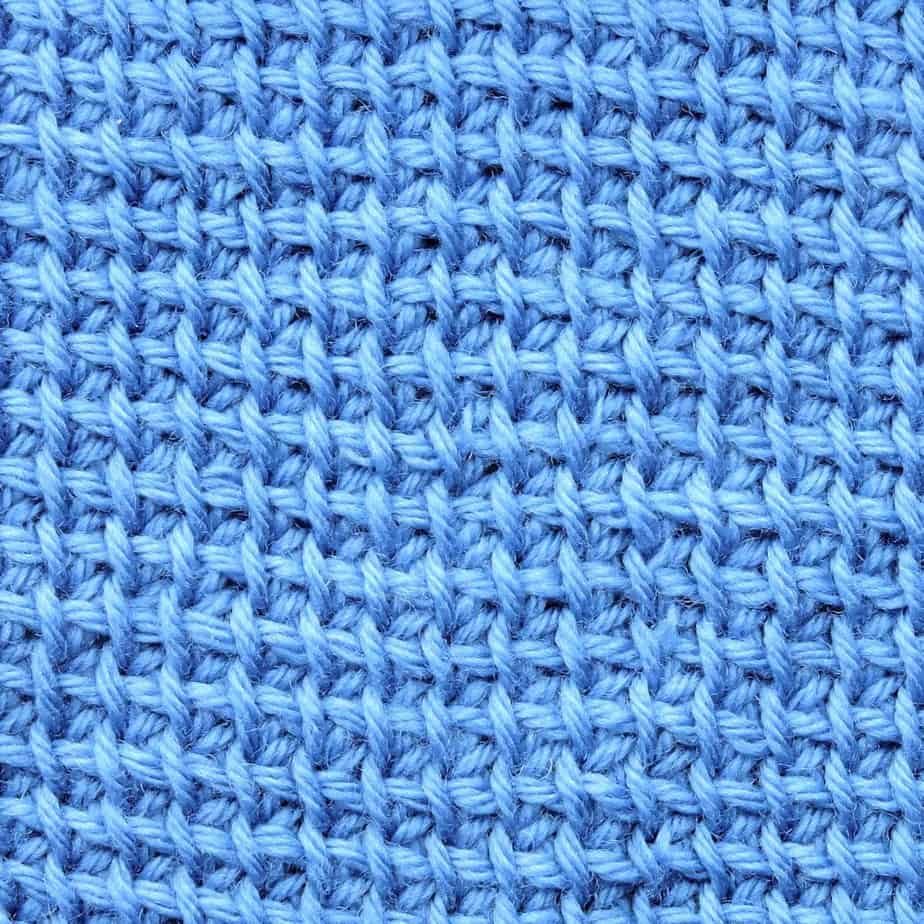 English Name: Tunisian Flat Simple Stitch (tfss) formerly known as Modified Tunisian Simple Stitch (mod tss)
Level of Curling: Moderate curling. More information on the natural curling of Tunisian crochet.
Suggested Foundation Typical foundation row.
Foundation Row
If you are unfamiliar with the foundation row, or the first row, of Tunisian crochet, you'll need to review our foundation row tutorial.
Tunisian Crochet Flat Simple Stitch: Step by Step
Instructions: Insert hook in a side to side motion (right to left for right-handers or left to right for left-handers) under front vertical bar then also insert it under the top horizontal bar of the chain closing, yarn over, pull loop through.
Notes
A "modified" stitch is simply a modification of any stitch that is different than typical and hasn't yet been given an official name. This is a simple stitch and top bar stitch combined. It makes the thinnest fabric I've encountered from any of the Tunisian stitches. It's a lovely fabric. It just takes a bit longer when trying to get the hook under both spots, but is definitely worth it.
I decided to just go out there and give it a name. I thought about Skinny Simple Stitch or Thin Simple Stitch but I went with Flat Simple Stitch. I don't know that the name will "stick", but I noticed that too many people were getting confused and thinking that "modified" is the actual name when it's not. It's just a temporary name until something better comes along.
I didn't invent this stitch; I am simply demonstrating it. I first learned it from Rebekah Thompson.
Video Support
Right-Handed Video | Left-Handed Video
Try It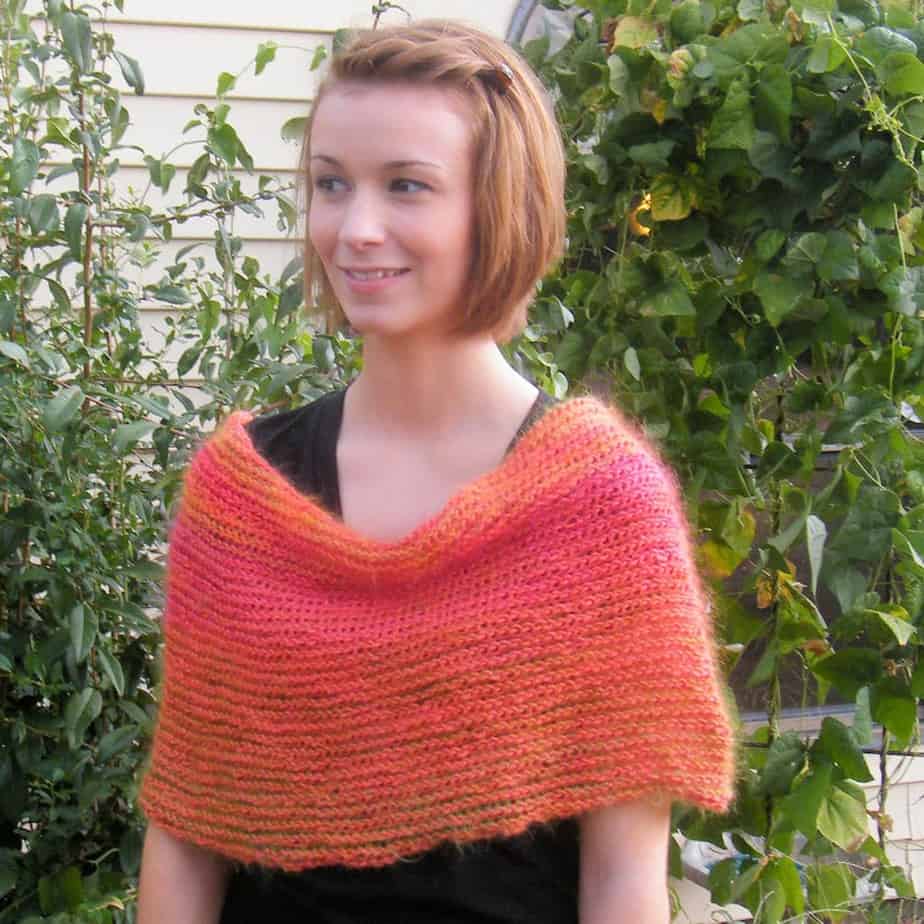 Yarn Support
The yarn shown in this stitch is Cascade 220 Superwash Wool in color 883 Puget Sound. Thank you to Cascade Yarns for providing the yarn for this stitch library.
All images, charts, symbols and text, as shown on this page © Kim Guzman, 2019